Fish kill is an undesirable situation when the number of fish in a tank reduces drastically.
This happens due to various reasons so prevention requires care.
In an aquarium, there must be a balance between fish load and oxygen supply which is not always easy to maintain because of fluctuations in temperature and pH level. If these factors go out of control, oxygen gets depleted and fish suffer from suffocation.
Since it can lead to death even in small quantities, precautionary measures are necessary for avoiding such a situation at all costs. Here is how to prevent a fish kill in your tank. 
Use A Power Filter
It is a good idea to use a power filter rather than any other kind of filtration system like under-gravel or sponge filters because they have the better capability for removing wastes from water. The main function of these filters is to filter the water by separating solid waste particles and fish excrement that are present in the aquarium. 
These wastes produce toxic gases which can be fatal for fish if not removed from the water at regular intervals. Finding a power filter that is suitable for your aquarium can be a tedious task but it's important nonetheless. A suitable power filter should be capable of removing waste and also provide adequate aeration to the water. The latter becomes necessary because fish need oxygen for survival. If there is no aerator then add a marine air pump, it can bring more oxygen than just a filter alone. It should be able to circulate at least 5 times the volume of water in your tank within every hour.
Manage Temperature And pH Level Properly
Temperature and pH levels are two important factors that control how efficiently your fish's body performs in an aquarium environment. Both these levels affect fishes' metabolism, growth as well as behavior patterns observed in them. To ensure that they live healthy as well as active lives you have to keep these factors in check by adjusting them appropriately according to their at-home needs. If you keep the pH level between 6-8 and temperature between 73 to 79 degrees Fahrenheit, you have taken the first precaution to avoid fish kill.
Fish can die if they are exposed to rapid changes in one of these factors or both at the same time. The situation becomes serious if the temperature is too high or too low and water's pH level shifts towards the acidic or basic side of the spectrum respectively. This suggests that keeping these levels constant at all times is important to prevent a fish kill from occurring in your aquarium tank. To make things easier for you, get a test kit so that you can know about current values and alter them accordingly before it gets out of hand. 
You May Like:
Avoid Overstocking Your Tank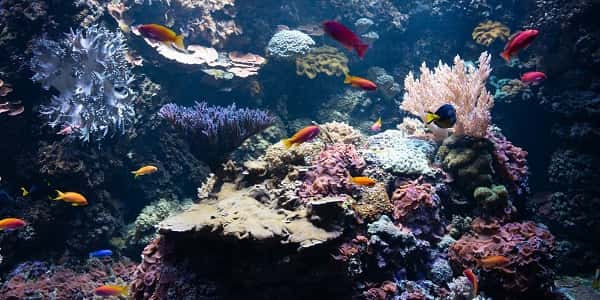 It is advised that you fill only 75% – 80% of your tank capacity with fish as overcrowding leads to stress and competition among them leading to high nitrate levels in water and eventually fish kill. Only 5-6 fishes are recommended per 10 gallons water capacity. All kinds of fish require different amounts of oxygen, some need more while others less depending on their type so it is important to consider how many kinds of fish you should add together till they can fit in the allocated space. 
Know Your Fish
Knowing the biology of fishes is very important to ensure that they are healthy and well maintained in your tank. To do this, there are some basic aspects that should be considered like understanding their social behavior, compatibility with other fish as well as offspring producing capability. 
For instance, you cannot keep a shark and a goldfish together because they belong to different families or groups rather than just species. These groupings also determine which environment they prefer. You don't require any special training for learning about all these things individually but just awareness of how it affects them will help you know whether one kind can get along with another or not without any hassle.
You May Like:
Do Not Mix Different Water Types
If you have more than one aquarium at home, it is advised that you do not mix water from your aquariums with others. The reason behind this is because different fish species have adapted to their natural surroundings in a very efficient way naturally. They are equipped with some characteristics that enable them to live happy lives in the environment they have been designed for. Some fishes also have special organs or filters in their body for removing toxins present in their living environment which might be harmful if taken out of it. So, when you move these fishes from one tank to another, you are actually changing their water and food sources as well as eating habits so there will obviously be a difference in the systems of bodily functions and eventually, they may get sick and die.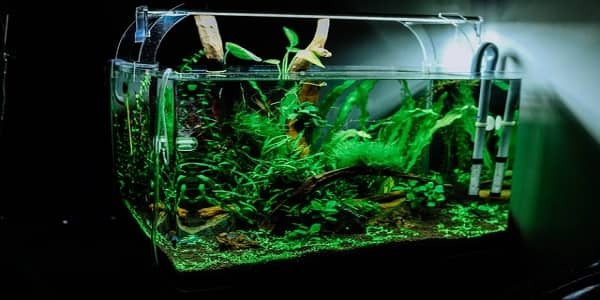 Fish kill is an unfortunate and preventable occurrence that can be avoided with the right care. A power filter, appropriate temperature management, pH level control, and avoidance of overstocking your tank is recommended to avoid fish kill in your aquarium. Be sure you know what type of fish you have before adding any more species for a diverse community and do not mix different water types- this will help keep them healthy as well!
---
Sale
Now, It's Over To You!
Now I'd like to hear from you: Leave a comment to let me know.
Spread it by Sharing on social media…