If you're fond of watching ASMR videos on TikTok or Instagram,
you've likely come across satisfying pressure washing videos.
When these ASMR videos go viral, sometimes people can't help but wonder, is pressure washing an excellent business to start? 
The short answer is a resounding yes.
Starting a pressure washing business is an excellent option for both seasoned and new entrepreneurs looking to get additional income.
The startup costs are relatively low compared to other types of businesses,
the work is easy to master,
and
the profit margins are high. 
In this article,
we'll list five reasons why you should consider starting a pressure washing business:
Basic Business Management Skills
A pressure washing business is perfect for aspiring entrepreneurs since you only need basic management skills to run your company.
Some of the tasks you may need to perform include
keeping records and accounts
managing time
meeting deadlines
scheduling jobs
basic accounting
sending estimates and bids to clients
managing inventory. 
When it comes to marketing, you can always hire a freelancer to help you with creating a website and marketing your services to your target audience.
You can also hire an accountant to help you deal with advanced issues like filing tax returns.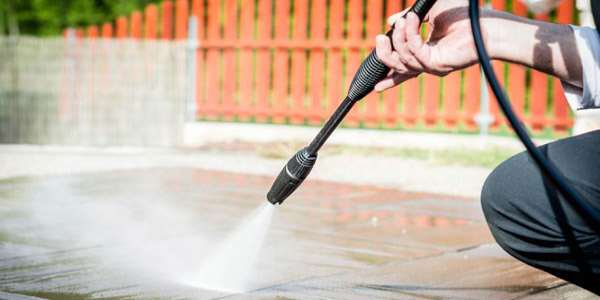 Easily Choose a Niche that Works for You
The pressure washing industry is scalable, and you can easily choose a niche market to target.
You can start by marketing your services to homeowners, commercial establishments in your area, and residential markets. Some of the pressure washing niches include garages, chimneys, windows, driveways, heavy equipment, fleets, or wood and stone. 
You may need to do a little trial and error to find the niche that works for you. As your business grows and expands, you can always change or add to your niche to serve a larger demographic.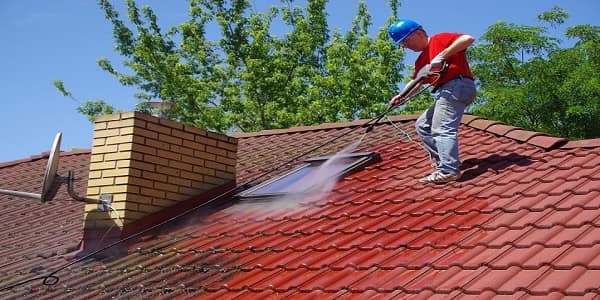 Easy to Learn
You don't need to earn a degree or spend years training to become a professional pressure washer. One way you can learn is to work as an intern or apply as an employee to learn more about pressure washing before starting your own company.
Prior to starting your pressure washing business, be sure to…
Do your research and create a comprehensive business plan
Secure an equipment loan for your pressure washing business if you need additional capital
Decide on your target market and the services you offer
Set your prices
Insurance (liability insurance, workers compensation, equipment insurance)
Secure the necessary permits and licenses in your area (business license, bond, business license, contractor permits, and environmental permits)
Room for New Pressure Washing Businesses 
Large contractors often take on larger projects, such as cleaning entire houses or buildings, crime scene cleaning, and even construction sites.
So in the pressure washing industry,
there's always room for new businesses. You can start by taking on smaller jobs like driveways, cars, or sidewalks.
Another option is to work with well-established companies that outsource cleaning and maintenance to smaller contractors.
In this way, they could save a lot of money because they don't have to pay for insurances, benefits, wages, and maintenance and repair equipment.
If your pressure washing business can get yearly contracts for big companies,
it's a great way to make money. 
Low Startup Costs
The estimated cost to start a pressure washing business is around $3,000 to $6,000.
Here are some of the tips you need to keep in mind when starting your own pressure washing business:
Invest in a high-quality pressure washer and hose. The prices vary; hoses cost around $50 to $1,000, while pressure washers are priced at $100 to $20,000.
Hire a truck driver and rent the vehicle and machinery they're using.
To save labor costs and other overhead expenses, you can learn more about pressure washing and perform the cleaning yourself. 
Refrain from using a lot of chemicals and detergents. Only use them when necessary because hot water and steam that come with high-pressure machines do a great job in removing stains and keeping the environment safe. 
What's Next? 
Based on the reasons enumerated above, starting a pressure washing business is a great opportunity for you to own a profitable business. However, it's important to be dedicated and passionate about what you're doing. Be sure to provide the best services to every client, regardless of the niche you chose. If you always give your customers excellent value for their money, you're well on your way to owning a successful and profitable pressure washing business
---
Sale
Now, It's Over To You!
Now I'd like to hear from you: Leave a comment to let me know.
Spread it by Sharing on social media…