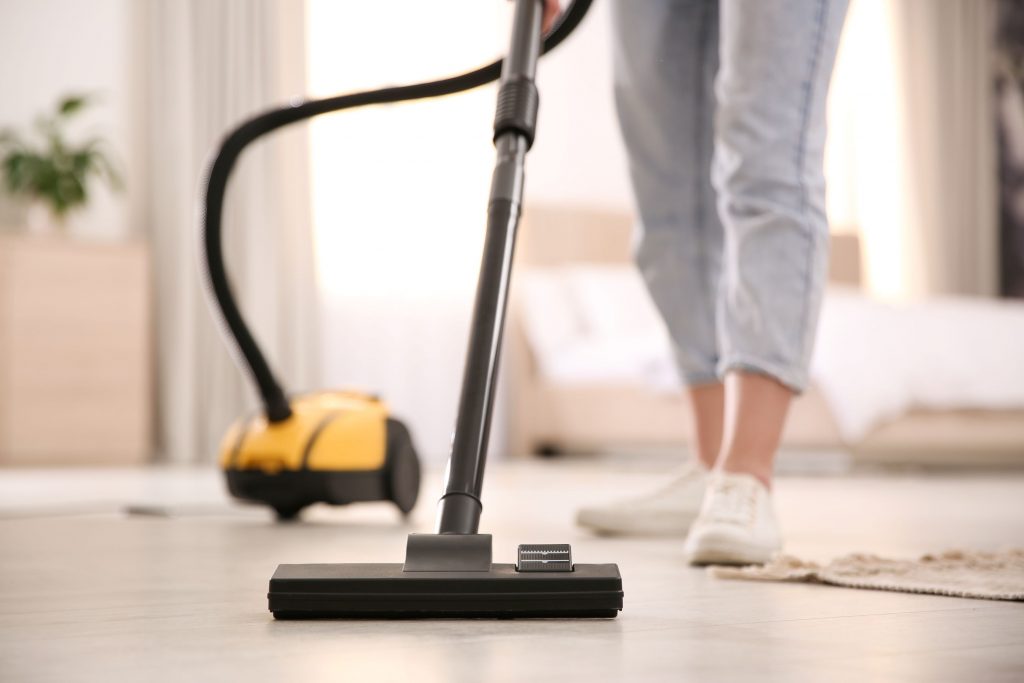 Your home is supposed to be your ultimate comfort zone and retreat after a long and exhausting day at work. However, if you often sneeze or get itchy eyes despite being indoors, you might be suffering from indoor allergies. 
What is an indoor allergy? 
Indoor allergy is a type of allergy that is triggered due to allergens found in your home or other indoor locations. The top indoor allergens may include dust mites, pet dander, pests, and mold spores. Indoor allergens are much harder to avoid because they form and come from your own home.  
What are the symptoms of indoor allergies? 
Over 50 million Americans are reported to suffer from allergies every year, including indoor allergies. A person with indoor allergies tends to have an overactive immune system against harmless things like pet fur or grass pollen. Some common indoor allergy symptoms may include frequent sneezing/runny nose, cough, itchy eyes, and cough/itchy throat. Although you can take some medications to relieve the symptoms, the best way to minimize the risk of indoor allergy to you and your family is to make your home allergy-proof. 
How do you make your home allergy-proof?
Don't let those allergens keep you from being comfortable in your own home. This article will serve as your guide to making your home allergy-proof. 
Find out where and what you're allergic to 
Is there a specific space or room in the house where your allergies would start acting up? Perhaps, you start sneezing nonstop every time you lounge in the living room. Or when you're cooking in the kitchen, your eyes begin to itch and get watery. You'll need to investigate what could be the allergens found in that space that are triggering your allergies. 
For instance, you found out that there are plenty of pet dander and dust mites stuck underneath your living room couch. Or the walls underneath your kitchen sink are filled with mold, spreading mold spores throughout the room. In that case, you'll need to focus on cleaning these areas first and ensure they're part of a complete cleaning checklist.  
Knowing which rooms you're often allergic to and their potential causes will help you create a house cleaning checklist to eradicate this allergy problem. For example, since you're allergic to dust mites and pet hair stuck under your couch, you can buy cleaning supplies that specifically target them and include them in your daily/weekly cleaning routine. 
Clean your bedroom frequently 
You spend approximately a third of your life in your bedroom. But did you know that your bedroom is often the fastest room to get dusty than the rest of the house? That's because textiles and fabrics in your bedroom generate a lot of dust. Heavy contents like rugs, curtains, plush chairs, carpets, and stuffed animals can be a perfect thriving place for dust mites and dead skin cells. With more upholstered furniture you have in the bedroom, the more dust there will be.  
Besides the rooms you're often allergic to, it's recommended that you clean your bedroom frequently. Here are a few cleaning tips to allergy-proof your bedroom: 
Vacuum your bedroom regularly, especially if you have a carpeted floor. 
Declutter your room and avoid storing excess stuff underneath your bed to minimize dust mites. 
Wash your sheets, pillowcases, and blankets weekly and dry them in a hot dryer. 
Cover your pillows and mattress with dust-mite-proof covers. 
Switch to hypoallergenic beddings to prevent the spread and reproduction of dust mites. 
Replace heavy drapes with roller shades and washable curtains. 
Wipe your bedroom shelves regularly. 
An allergy-proof bedroom will not only minimize dust mites and mold growth, but it'll also make your space cozier and more conducive for sleep. 
Upgrade your vacuum cleaner 
Do you always vacuum your house but still see dust mites accumulating on corners and hard-to-reach places? Perhaps you're using the wrong vacuum cleaner. Preferably, use a vacuum cleaner with a HEPA filter. HEPA (High-Efficiency Particulate Air) filter can remove 99.97% of mold, dust, and other airborne particles that are as tiny as 0.3 microns. 
Without this filter, you could be pouring your time and energy into vacuuming all around the house but still have thousands of allergens left on the surface. Aside from using the HEPA filter, ensure you're using the correct type of vacuum when cleaning certain rooms. For example, you can use stick vacuums for quick-clean ups on the floor or carpets before guests come over. But for deep cleaning purposes, you'll need to use upright vacuums.  
Get rid of your wall-to-wall carpeting 
As mentioned, dust and pollen quickly settle on textiles and fabrics. If the entire house is carpeted, expect that allergens are re-released into the air every time people walk across the carpet. Carpet flooring also easily retains moisture, especially when spilled with liquid, creating mold growth. Although you can always clean and scrub your carpet to keep it clean and dust-free, it won't completely guarantee an allergy-proof home, especially if you can't commit to cleaning it every day. 
If possible, consider removing your wall-to-wall carpeting and replacing them with other allergy-friendly floorings like laminate, vinyl, tile, and hardwood flooring. These types of floorings don't trap allergens like carpets. They're also much easier to clean and won't require frequent vacuuming as the carpet.  
Change the filters of your HVAC system 
The air filter is often an overlooked component of the HVAC system. Its purpose is to trap dust and other allergens from entering and polluting indoor air. But over time, dust, mold, and other pollutants can accumulate in the air ducts, polluting indoor air quality. Eventually, dirty air filters can trigger allergies and asthma and cause health issues for household members. 
For an allergy-proof home, clean your HVAC system's air filters regularly. Better yet, you can replace the air ducts on your HVAC to ensure no dust is circulated into your home. Experts recommend changing your HVAC filter every three months for maximum efficiency and to prevent the buildup of dirt and dust. You may refer to the manufacturer's instructions on your HVAC or let a professional change the filter for you.  
Always place doormats in all entryways 
Some people consider doormats as an additional aesthetic piece in the house. But along with being a great addition to your home's decoration, doormats can help keep your home allergy-proof. Dust, dirt, and other pollutants can come from the shoes or slippers of people coming in and out of your house. When brought inside, these pollutants will eventually circulate in the indoor air, trapping in your carpets or rugs and causing allergies and respiratory problems to everyone. 
To avoid outdoor pollutants from invading your home, lay down one doormat on each side of the door: one on the outside and one on the inside. People can wipe their shoes/slippers using the first doormat and their socks on the second doormat. Or you can even ask them to take off their shoes before entering your home to prevent the spread of allergens indoors.  
Replace drapes and curtains with blinds  
Window drapes and curtains can easily trap dust mites and mold, the same way as carpets. To minimize allergens from being stuck in your home, consider replacing them with window blinds. Window blinds are more hygienic, as they can't accumulate dust mites as quickly as curtains or drapes. They're also easier to clean. Unlike curtains or drapes, wherein you need to vacuum and laundry them, blinds only require you to wipe them with a microfiber cloth to keep them clean. 
Invest in an air purifier 
Doctors and allergists recommend that homeowners use air purifiers to clean indoor air and prevent allergens and pollutants. An air purifier pulls the air circulating in your home and filters out the microscopic pollutants before releasing the air back into the atmosphere. When choosing an air purifier, opt for the one with a HEPA filter, as it's the most effective in filtering out pollutants.  
Avoid keeping indoor plants around the house 
As much as house plants and flowers can boost your home's indoor aesthetic, they can also be a culprit for your allergies. That's because some plants or flowers produce airborne allergens, such as pollen. Common houseplant allergic reaction symptoms may include itchy eyes, asthma, and runny nose.  
In addition to pollen allergen, houseplants can cause allergy through the mold on their soil. Mold can grow and spread from the soil when you leave the soil wet for long periods after having it watered. To prevent mold growth, let your houseplants' soil dry out under the sun after watering before taking them back inside. To be safe, you can place all your plants outdoors to reduce the likelihood of indoor mold growth. 
Use home testing kits 
Are you still experiencing allergies despite always keeping your home clean and dust-free? You may use an air-testing kit to measure the levels of dust mites, mold spores, fur, or pests present in your home. This will help you determine the leading cause of allergies and take proper measures to make your home allergy-proof. 
Wrapping up:
Indoor allergies are not only a nuisance but can also become a chronic and serious health issue. When ignored, your allergies can adversely impact the quality of your life. By taking these steps, you can make your home an allergy-proof, safe, healthier, and more comfortable space for you and your family. If symptoms persist, don't hesitate to contact your healthcare provider for proper diagnosis and prescriptions for your allergies.