Having a water heater in your home can be great, but sometimes, the price of having hot water can be too high. There are plenty of things that can go wrong with your water heater if you don't take care of it. From leaks to unpleasant smells, there are a lot of potential discomforts attached to the comforts of a water heater. 
When the going gets rough, the tough don't always have to call the handyman. Some water heater problems can be identified and solved with just a little elbow grease and the right know-how. If you own a boiler or a water heater and have been experiencing some difficulties, you've come to the right place. Here's a list of some of the most common problems water heater owners face, and how to solve them. 
Leaks
Leaks are one of the most common problems users face with their water heaters. From faulty water pressure to a faulty gasket, there are plenty of things that can cause a leak. A good place to start is to disconnect and turn everything off. Heater troubleshooters at Water Heater Leaking Info recommend turning off the water and power supply as a smart first move. Once you've secured the area and made things safe, you can move on to finding the root of the issue. Check for any obvious leaks in the plumbing or water heater tank. Don't forget to check the heating elements and the electricals as well. Small leaks can turn into big problems pretty quickly, so it's important not to ignore them.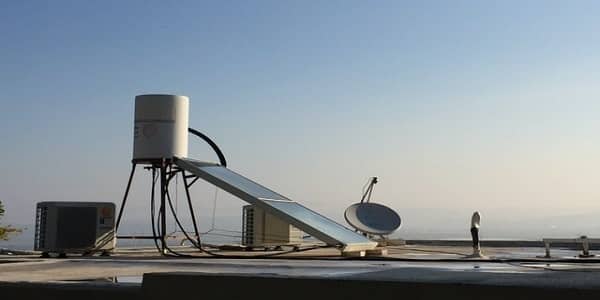 Water temperature problems
Problems with the water temperature are the second most common and most complex issues with water heaters. Whether too hot or too cold, both can be a nuisance to deal with. No hot water is usually because of a faulty heating element, faulty thermostat, or lack of power to the boiler. First, check the circuits, switches, and fuses to make sure it's not an electrical problem. Check the thermostat to see if it's connected to the grid as a final last resort.
If the water's warm but not hot enough, your water heater might be too small or your hot and cold water connections might be mixed up. To rule out the wires, turn off your water supply and run the hot water. If the water still flows, the issue is not in the water connections. If the water coming out of your water heater is too hot, it's usually because the thermostat is set too high. Checking your manual and trying to adjust your thermostat settings is a good way to go.
Water pressure problems
Many water heater users struggle with water pressure problems. Low water pressure is the most common issue and is usually the result of small pipes. Older homes especially, are equipped with pipes that are not wide enough in diameter to accommodate high water pressure. These homes tend to have ½ pipes while modern homes usually use ¾ pipes. If you suffer from low water pressure, you might need to take the issue to your plumber instead of your water heater. Consider investing in some attachable high-pressure showerheads to locally increase your water pressure. If all else fails, consider redoing the piping in your home to work around this problem.
Smelly or discolored water
Foul-smelling or discolored water are common water quality issues with boiler users. Bad water quality can have a range of effects on water heater users. From inconvenient to dangerous and damaging, so it's important to solve it as soon as it crops up. If water from your water heater comes out a reddish-brown color, you might be looking at a corrosion problem in your tank. The inside of water heaters corrode over time and the only solution is to replace the tank or the anode rod which has gone off. 
Bacteria or poor sanitation inside the tank can be the cause of foul-smelling water in most water heaters. Polluted or bacteria-rich water from the water source can also cause this problem. A good old-fashioned cleaning and sanitation can help with this. Flushing your tank or cleaning it out with bleach could solve this issue and get rid of the bacteria. If your water smells of rotten eggs, it might be due to a failed anode rod, and you might need to replace it.
So there you have it! The most common problems with water heaters are difficult to avoid but important to identify. Water heater problems can range from uncomfortable to downright dangerous. It's very important to solve them early on to avoid the consequences down the line and to protect your wellbeing.
If you have a leak, disconnect everything and try to find the source of the problem. As soon as you spot a leak, get to it to avoid further dangerous damage to your home, health, and safety! If you're having issues with your water temperature, check everything from the electricals to the heating elements to the manual. Problems with low water pressure can be solved by gadgets like high-pressure showerheads or by changing the pipes. Cleaning or swapping out your tank should get rid of any discolored or smelly water. If you're still not sure, be sure to contact professional and happy troubleshooting!
---
Sale
Now, It's Over To You!
Now I'd like to hear from you: Leave a comment to let me know.
Spread it by Sharing on social media…