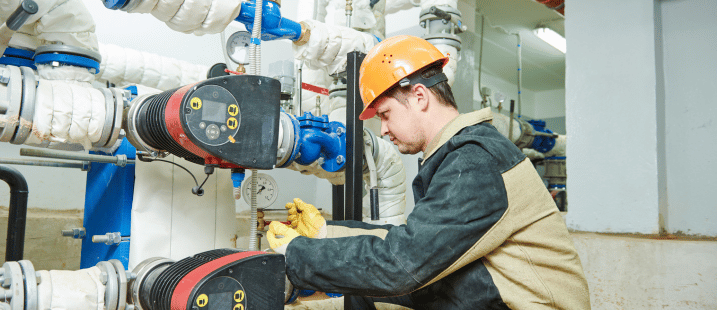 To receive one of our planet's most vital resources we all need a reliable and efficient water pump. This is our means of transporting and receiving water from one place to another. Therefore it is used in a variety of different applications such as irrigation, drainage, and even mechanical cooling.
However, for your water pump to keep on functioning at its maximum potential, it needs regular care and maintenance just like any other system or device. To help you prolong the life of your water pump, we are going to take a good look at what you need to do and how you can increase the overall efficiency of your system.
Keep reading if you would like to know more about water pump maintenance.
Things you need to start checking For Water Pump Maintenance
When you use red lion water pumps, maintenance often starts with a general review of the components of the pump. Here are a few of the main ones:
Impeller and bearings
Everything is subject to wear and tear over time and a core component of a water pump that can easily get worn down quite quickly is both the impeller and its bearings. Therefore, you should regularly take some time to open up your pump and take a good look at these parts to see how they are doing.
Any obvious signs of damage, corrosion, or other types of wear that cannot simply be cleaned away should be taken seriously. This is a time to remove these pieces and replace them. Continued use with broken parts never ends well.
Seals
Anything that works with water needs a strong seal to prevent anything from leaking out. A pump is no different and since it is going to have a ton of liquids passing through it, that is a lot of water you do not want to be losing. Both for sustainability and effective use of resources and the protection of your water pump mechanics, you should review your seals and see how they are holding up.
Some seals can have a new seal placed over the top whilst others may need to be completely removed for a fresh seal to be added.
Hoses and fittings
Both the input where the pump connects directly to the water source and the output where the pump pushes out and redirects the water is going to have hoses and fitting. These flexible components are prone to wear and tear and may need to be replaced after a period of time.
Alternatively in some cases upon inspection, you may determine that some fittings just need to be tightened and clamps added to prevent leakage.
Clean the pump properly
Whilst some components require special care much of the wear and tear of a pump can be because of dirt, debris, pollutants, and other contamination that builds up on and around the pump over a period of time.
An unclean pump will prevent it from operating at its maximum capacity and can begin to reduce its efficiency and performance little by little. This is why you should regularly clean the pump with a cloth or brush to get rid of any dirt or debris on the equipment.
Once the pump is properly cleaned it can resume its functionality. In addition, if the pump is not being used, make sure that you drain all the water from the hoses of the pump, clean it and store the water pump in a clean and dry storage spot.
A clean water pump is a pump that will last you a long time.
Change the liquids
There are just two main liquids that you need to keep an eye on during your maintenance procedures. Whilst opposites of each other, both are important.
Oil
This liquid really only applies to water pumps with oil lubrication systems. If your pump does not have such a system then you can ignore this step and move on. However, if it does, not only do you need to check the level of your oil but also it needs to be changed regularly just like you would change the oil on a car.
If you continue to use dirty or damaged oil that has already outlived its usage, this can cause extra wear and tear on various parts and mechanisms within the water pump. This can then lead to more broken or damaged parts, and more maintenance, and in the end, you will either be paying more money for repairs or you will buy a new pump.
To maximize efficiency, change the oil as per the type and timing recommended by the manufacturer's manual. You can also ask a specialist regarding this change but most may just refer you to the manual since it is the safest bet.
Water
Lastly, water pumps may need water so that they can function correctly. Check the water levels on a regular basis and ensure that the correct levels as per the manual are maintained so that the pump interior and mechanisms are not damaged.