Hay,
How are you?
Welcome to Pressure Washerify website and thanks for visiting our site.
Probably busy with your finding solutions for cleaning…
…home, yard, garden or vehicle right now.
Don't worry, buddy.
We are here to HELP you out from the puzzles of cleaning.
I am Michael Alden along with my team launched this site to take you through with every necessary detail related with cleaning starting from small home-yard to the largest industrial area.
We admit your vigorous effort to keep your surrounding clean.
But throughout my working life…
I have noticed people ending up buying the cleaning product without having any proper guidance and suffering thereafter.
Focus On – The Buying Guides & Reviews
This unwilling fault of you prompted us to launch this site.
After all,
We all want a clean surrounding.
This site would help you with detailed buying guide and review of every cleaning product including…
What to buy
How to buy
Where to buy
How to use promo codes and coupons
What needs to be closely looked at of a particular cleaning device
On an ever-growing world of hurriedness, we would severely focus on saving your invaluable times. We would recommend you the best available cleaning products in the market along with details about its pricing, user-friendliness, user guide.
Moreover:
We will suggest you tips and tricks to get your cleaning job done efficiently without having much labor.
Our highly qualified experts would focus on providing the best review and the guide for buying with the first-hand experience.
Why You Stay With Us (Team)?
We admit that your cleaning job is not a 'happy go lucky' job at all.
It requires much effort.
Thus, you deserve to get the best cleaning product review and great yet simple tips and tricks for your cleaning job.
We have built an expert team of cleaning professionals to serve you.
Our team members are…
Expert in all cleaning sectors. We have professional cleaning degrees, first-hand cleaning experience and an urge to understand your need.
Our team members have…
Worked as a cleaning expert, engineer, consultant, and author of cleaning guides in different organizations.
After –
A successful career, we joined together only to recognize your need and provide the solution to it.
Our team has…
An array of experts in different cleaning field and is currently committed to helping the beginners cleaning job make easy.
So,
We strongly believe that our willingness along with our professional achievement in the field of cleaning would be the apple of your eyes in solving your cleaning related problems.
What We Offer For You…
As we started our job as a beginner in cleaning filed we had all gone through the almost same sorts of experiences.
We have had a long and smooth journey associated with our professional cleaning job.
But
We are to admit that the beginning was not like a bed of roses. We had lots of questions that we had to solve.
These were…
Which cleaning product is a better selection for home cleaning?
Which product to use to clean industrial areas?
What specification is necessary for the specific cleaning job?
Why should we choose a particular cleaning product such as detergent for a specific purpose?
Is there any necessity of observing safety issues while cleaning?
How can we make cleaning easier and fun?
How to increase the effect of sterilization in the home, industry, garden, hospitals and in highly toxic work-field?
Which brand is the best?
What's the ideal parameter?
How do I use it?
We understand that all these questions creep up in your mind too.
We offer you a complete review, guidance, and solution of these questions with vigorous reviewing, product documentation, research work, and customers experience.
Moreover:
We offer you complete troubleshoot facility that you might face while using cleaning products at various levels.
Identical… & Diverse For You
While most of the cleaning review sites aim to persuade you to buy a particular product of their own, we are here to review the best products and rest is in your hand.
For we believe,
Only you understand the best about your needs.
So,
Our experts will show every detail of all possible cleaning products including the tiniest ones.
We are committed to providing the readers with the best review because only in this way we are to make a profit.
So,
You won't have to worry about product quality.
We are here to take away all your cleaning related anxiety.
Contacting… & Connecting With Us
If you don't find any particular product or find any misinformation, we always welcome you to reach us through the contact form.
Our team…
Built of smart and expert people is always ready to investigate and provide solutions for your questions.
Cleaning isn't an easy job at all. It is full of different dimensions and requires versatile products.
Thus,
Users need a vigorous product review of different cleaning tools. We are ready to fulfill all your requirements. We believe our team is the best one in the area to satisfy you.
If you have a query, then please contact us or email us: info@pressurewasherify.com
So,
We would invite you to visit us and get your work done!
You also connect with us…
Michael Alden
What do you think… Who am I?
I'm Michael Alden, founder of Pressure Washerify with a nice team.
I'm cleaning consultant.
I'm also a blogger and author of my review site called 'Pressure Washerify'.
I have been working as a professional cleaning expert since more than one decade.
I'm a former cleaning engineer in GX Electric.
I was born in the countryside and grew up there,  …a naturally clean area!
Textbook… Coursebook
I completed my Bachelor & Master Degree in Bio-Engineering and later expertized as a cleaning professional.
I obtained diverse professional cleaning certifications as well.
It Is About 20 Years… & Flying
I'm working as a consultant for:
The cleaning…
And
Sterilization sector in hospitals, gardening farms, livestock farms, real estates and so on.
I have been working in different organizations.
And lately,
I'm working as a consultant to provide advice over cleaning and sterilization starting from small home yard to big industrial area with special concern over sterilization and cleaning of medical devices and equipment.
I'm with cleaning service area since last 20 years.
I have developed my skill initially in:
managing cleaning, stock, and supply for designated areas with the high facility.
It included maintenance of:
Mopping
Cleaning ceiling vents
Restroom cleaning
Dusting
Sweeping
Vacuuming and so on
What Is My Obligations And…?
I was also entitled to the duties-
To perform and document routine maintenance activities and inspect them regularly.
I was responsible to carry out special projects such as heavy cleaning tasks.
I informed about occurring deficiencies or needs for repairs to the management.
If minor repairs and little adjustments were required, I did it myself.
I regularly observed stock and supply rooms for better maintenance.
I cooperated with my staffs and workmates for better performance.
I was assigned to maintain all health rules and guidance according to Health and Cleaning Law.
At this beginner level,
I thoroughly learned about different cleaning equipment and their maintenance.
I learned how to handle heavy cleaning machinery with the highest efficiency.
Besides,
I have also familiarized with health issues as well as safety issues for janitors and hospital cleaners.
In all those days,
I expertized myself in hospital cleaning, especially for sterilization.
Later,
I joined GX Electric and was assigned in developing cleaning module for sterilization and hospital cleaning purpose.
There I built the design, developed, and implemented projects for Anesthesia and Respiratory Care's (ARC). It mainly included cleaning and disinfection strategy.
Assigned with this key role,
I learned to act as a global expert within ARC sector developing my professional cleaning experience.
I was also responsible for the entire CCS (Clinical Care Solutions) sectors.
I was given the responsibility to help cleaning job and business to grow with identification and implementation processes to meet ever increasing demands of the customers.
I handled the regulatory requirements of equipment cleaning protocols for medical devices according to the USA law.
It was a great journey as I was honored to learn and perform duties like:
I was responsible for developing and implementing modules for different equipment cleaning strategy, especially for sterilization.
I worked as a partner with academic institutions to undertake, develop and examine applicability and efficacy of new cleaning chemicals and techniques.
I closely worked with customers and regulatory agencies. I developed solutions around clinical device cleaning requirements and develop solutions to meet their needs.
As a professional cleaning expert, I collaborated with the program and product management team. With them, I was responsible to develop product requirements around the medical area for the cleanliness of medical devices.
I was responsible for oversight for validation activities, commissioning, qualification, and promotion. It was related to the verification and validation of cleaning processes
Moreover, I was solely responsible for identifying tools and processes to optimize product design. It helped to meet customer requirements around cleaning of ARC devices and components for better sterilization.
My Questions… Reviewing Product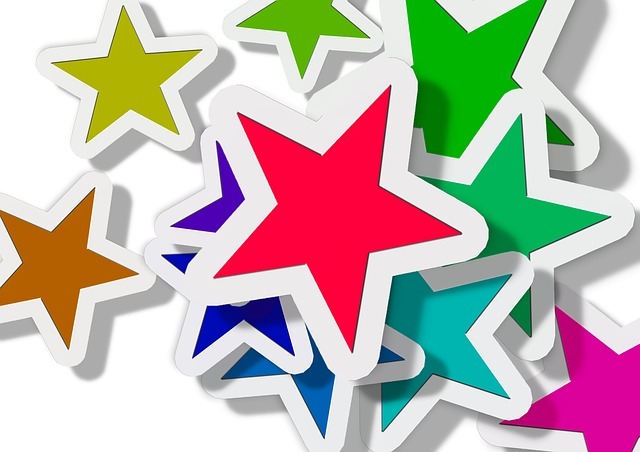 I have had a long and smooth journey associated with my professional cleaning job.
But:
The beginning was not like a bed of roses. I had lots of questions in me and when I review a product.
These are:
Which cleaning product is better for the home and garden?
Which cleaning product is best for industrial purpose?
What specification is needed for what cleaning purpose?
Is there any importance of choosing the exact cleaning detergent for any specific cleaning purpose?
What safety issues need to be looked at while cleaning?
How cleaning could be made easy and fun?
Effects of sterilization in industry, garden, hospital, and home.
How to sterile with great efficiency?
For the different type of cleaning, which chemicals best fit?
Which chemicals are safe to use?
I had a bunch of questions along with all these questions.
Although
I had my professional degree, working in the practical area helped me more to know the best answers of all these questions.
My Research, Investigate…
I also had to visit different websites to find out the experts' opinion over various probable problems.
I was only able to establish myself as a professional cleaning expert.
I was eventually successful in learning every pros and con of cleaning. But it took a huge time.
So,
I decided to jumble up all my experiences together and put it together for the better understanding of newbie professionals and amateur cleaners.
With this site,
I am providing all probable answers of cleaning related questions ranging from how to use pressure wash for home cleaning purpose to what chemical compound and solution work best for ARC devices and Special Care Unit equipment for sterilization.
You might ask me…
Why you should choose to read this site?
It is extremely easy.
It is because I understand you as no one does.
I use my long experience…
…to craft the best solutions for all your problems with a strong desire to help you to overcome all difficulties being a newbie in the cleaning profession.
Remember that:
I accomplish my task with the documentation of various research projects to help you understand the authenticity of the solutions.
I have gone through the time –
You might be going through now as a beginner or mid-level cleaning professional.
So:
I know exactly how it feels.
Don't worry,
Buddy!
I am here with you to guide you through every ins and outs of cleaning job.
I wish we will have a great time together solving different issues related with cleaning profession.
My Sideline…
Likes…
Reading
Storytelling & writing
Blogging
Product reviewing
Dislike…
Low interpersonal skills
Having repeated problems
Eating junk food
My Dearest Books…
1. Industrial Cleaning Technology
by B.J. Harrington
2. Management of Industrial Cleaning Technology and Processes
by John B. Durkee
3. The CDC Handbook: A Guide to Cleaning and Disinfecting Cleanrooms
by Tim Sandle
4. Clean My Space: The Secret to Cleaning Better, Faster, and Loving Your Home Every Day
by Melissa Maker
5. The Life-Changing Magic of Tidying Up: The Japanese Art of Decluttering and Organizing
by Marie Kondō
Me… & My Family