Comparison chart of the best product to clean concrete and driveway…
Concrete driveway cleaner products
How to clean the concrete floor? Are you looking for the best concrete garage floor cleaner? With concrete cleaning products…
You are in the right place.
Residential or commercial, concrete surfaces are the most preferable material.
The resistance ability of the concrete is the main reason for making it selected as this rarely gets damaged by –
Strong wind
Hurricanes
Earthquakes, etc.
Even there is:
Fire, rust, termites, and those can't reduce the longevity of the concrete surface.
The smoothness of the concrete surface requires fewer finishing touches for outside aesthetics.
But
Cleaning the concrete or brick makes it more efficient and workable.
Here in this article, you may learn the best concrete cleaning tips.
Let's see these…
Best Way to Clean Concrete and Driveway
Cleaning the concretes isn't a daunting process, no more. It's become easier when the pressure washing, cleaning method came.
You may do clean the concrete surface on your own, though there are lots of professional cleaning services are available.
Here I am going to tell you how to pressure wash your concrete surface like – walls, driveways, balcony, walkways, etc.

Depending on the amount of concrete cleaning –
I can say there are three levels:
Light and general cleaning
Power washing
Chemical cleaning
Even there are also horizontal and vertical concrete cleaning methods are available.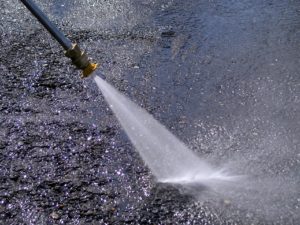 Light and General Cleaning
Light and general cleaning mean almost the regular cleaning which requires less time and effort. Scrub your concrete surface with a metallic brush and a mild detergent soap.
You may need to use stronger soap or soap, plus ammonia for tougher grime. This general cleaning tip can keep any dust from the surface out easily.
Concrete Cleaning Machine
Pressure washer cleaning is the easiest one of the best concrete cleaning tips. The point is that pressure washing machines and good flat surface cleaners are the essential things to do so.
A flat surface cleaner can:
Clean the concrete faster than the use of a spray nozzle. This pressure washing method works most when you want to clean the concrete floors and walls thoroughly.
With pressure washing,
You can be able to clean the dust, dirt, fungus, mildew and grimes within a single afternoon from the surface to root level.
Get Most Popular Pump Brands
Concrete Cleaning with Chemical (Muriatic Acid)
Exposed aggregate concrete is one of the popular choices for concrete driveways, patios and pavement areas.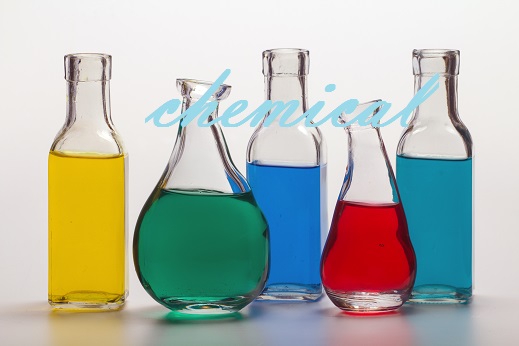 These chemicals are available at the nearest store. These chemicals can be bleach, ammonia, Trisodium Phosphate (TSP), Muriatic acid, etc.
But
Some of these are so harsh chemicals that could damage the concrete if you use them in the wrong way.
There is also some other concrete floor cleaner, the solution to clean and remove stains from the concrete floors and walls.
Safety Caution
You should be aware of safety caution while applying these chemical cleaning techniques like wearing protective eyewear, gloves, etc.
Let's go into more details of cleaning the concrete floors and walls.
Here you will see…
(1) The horizontal
(2) The vertical concrete cleaning tips in broader ways.
Horizontal Concrete Surface Cleaning Tips
The horizontal concrete surface requires a bit more attention as this kind of surface of gets –
Not only
Dust, dirt or mud…
But also
Oil, grease, and rust. Dust, dirt or mud can be easily removed from the horizontal surface with just a spray of water.
But
You can't remove oil and grease quickly.
There are quality concrete Degreasers available at the market. These kinds of Degreasers work by softening and lifting hard-to-remove, oil-based substances.
It is better to remove the grease or oil from the surface while they are fresher or newer. Because the fresh stains can be removed easily.

Cleaning Professionals Suggest
Applying general cleaning method first for horizontal concrete surfaces. Take a bucket of water, mix water with a mild cleaner and mop the surface slowly.
You can use liquid detergent, stone cleaner, mild floor cleaners.
To remove the rust from the concrete surface, use detergents containing oxalic acid.

For the pressure washing, you should spray the detergent solution with the sprayer. Then scrub the concrete surface horizontally with a stiff brush.
Avoid
Metal-bristle brush as the metallic fibers get trapped in the concrete and later you will see rust on the surface.
Now:
Move the wand of the pressure washer from one side to other sides of the surface in the same motion you use to mop the floor.
To remove tough stains, TSP mixture with water can be the best way as you need to scrub the solution with a nylon bristle brush.
Remember that you should try to avoid ammonia, bleach or any highly acidic substance on polished concrete floors.
Vertical Concrete Surface Cleaning Tips
Usually,
There is a lower chance to get an oily or greasy vertical concrete surface like walls dust, dirt, mud, etc are common alongside the mold, algae, fungus or mildew on the vertical surface.
Use a concrete cleaner
with a soft bristled brush or mop with it on the surfaces. Cleaning from top to bottom in 3-4 feet widths can be very much effective.
You may get handy wall cleaning tools from the stores.

Apply a concrete sealant to seal the concrete surfaces. A paint roller can spread the sealant on the concrete quickly. Sealing the concrete once a year can bring good results.
How to Clean Concrete Driveway with Pressure Washer
Sweep Surface: Take a brush and make clear debris and surplus dirt or dust from the surface.
Protect Exterior Walls and Doors: Protect home's exterior with plastic before power washing driveway.
Read Safety Manual: Thoroughly read proper steps related to the particular pressure washer. You may require special preparation, attachments, assembly.
Degrease Surface: Keep holding a distance of 6 inches from surface area. Scrub degreaser into concrete using a stiff brush or pressure-washer attachment tool.
Attach Spray Wand Tip for Detergent: First, select tip designated for washing often labeled soap. Then snap into place at the head of the spray wand.
Attach Hoses: Connect pressure-washer hose and attach a 50-foot garden hose, then turn on the water.
Prepare Pressure Washer for Detergent: Attach detergent siphon tube, directly into a detergent container.
Spray Detergent: Apply detergent by holding down spray handle, keeping a consistent distance of 8 to 18 inches of the concrete.
Pressure Wash Concrete: Pressure wash concrete by holding down spray grip, effective way back and forth from one side of the concrete surface to the other, overlapping each stroke by 6 to 8 inches.
Seal Concrete: Add roller cover to roller handle, attach extender pole, pour waterproof sealer into the paint pan. Use one to remove the very stubborn dirt and stains zone.
How to Clean Concrete Driveway without a Pressure Washer
Scatter a dense level of kitty litter on any grease or oil stains or sawdust.
Keep the sawdust in place for a whole day to rivet as much grease as possible.
To remove any surface dirt, sweep the total surface.
Using a garden hose sprayer, spray the entire surface with water.
In a gallon mix with hot water and two and a half ounces of washing soda.
Instead of soda, scattering powdered dishwashing detergent over the whole surface.
Dip a deck brush to the hot washing soda water and scrub the surface.
Wash with clear water after it's clean. Try to refrain rinsing the water into the nearby grassy zone, as a massive concentration of detergent may harm for trees.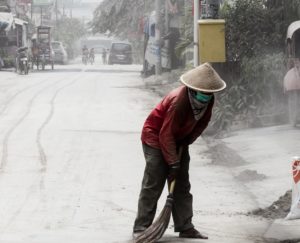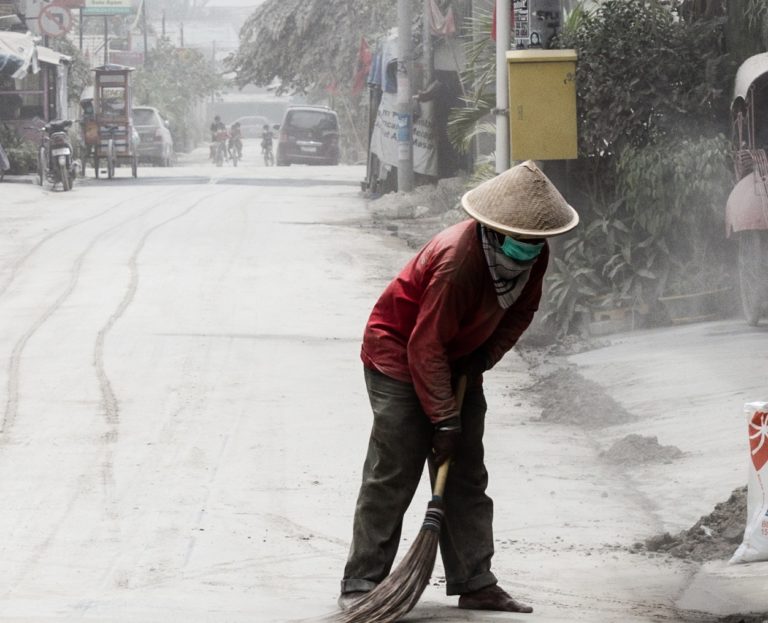 Best Concrete Cleaners – Needed Items and Tools
List of concrete cleaning products…
Pressure washer rotating surface cleaner
Nozzle water broom
Liquid compound
Spray
Buckets
Wringers
Mop and mop heads
Dust mop frames
Broom
Broom head
Caddy bag
Cleaning brush
Stiff brush
Cleaning pad
Waxing floor machine
Duster
Dustpan
Extension pole
Floor pas
Lint roller
Scouring pa/stick
Soap dispenser
Sponges
Squeegees
Trigger sprayer
Vacuum cleaner
Vacuum cleaner bag
Vacuum cleaner belt
Washing soda
Dry dish detergent
Bleach powder
Bottle of spray degreaser
Safety manual
Safety gloves
Plastic sheeting
Painter's tape
Garden hose
Waterproof sealer
Extender pole
Roller cover
Roller handle
Scrubber machine
Bonus Tips
Extra doesn't mean an unnecessary thing rather, it's quite important in any matter, especially in best concrete cleaners.
Safety caution or pre-cleaning tasks is helpful if you want. Pre-cleaning task means making the home ready for cleaning such as closing the windows and doors where you don't want to clean.
Clean fireplaces brick by wiping the log set with a soft cloth and clean duster.
Dust or dirt may enter certain areas while you are cleaning concrete surfaces. Sometimes an opened window can cause huge indoor water damage. So, it's surely important.
Safety caution can improve the quality of cleaning concrete surfaces.
Try to:
Wear jeans, rubber shoes.
Eye goggles to protect yourself from making yourself dirty or something unwanted happenings.
Remove electrical jacks or unplug any other cables when you are cleaning the concrete vertically.
Point that when you are standing on a ladder, don't let yourself do power washing.
Use a low-pressure nozzle to apply the detergent solution or degreaser.
You should keep at least 4 feet distance while spraying with the standard nozzle.
Clean each part of the concrete surface slowly and carefully so that these don't get any compensations.
Extra Bonus: Driveway Repair with Concrete Cleaning Machine
How To Fix Cracks In Your Driveway [Infographic]

Best concrete cleaning tips those given above are plus things keep your concrete surface clean, healthy, long-lasting.
Follow them to get a shiner concrete surface as well as healthy residence.
Happy shopping! with the best cleaner for concrete.
---
Now, It's Over To You!
Now I'd like to hear from you: Leave a comment to let me know.
Spread it by Sharing on social media…