As a homeowner,
you're well aware that your home, particularly facades and driveways, have always been exposed to harsh and punitive elements.
What's even more devastating is that these deteriorative agents are happening every day. And, it's not just the environment but also the things people are doing.
As time passes, these elements degrade, discolor, or oxidize the various components that make up your house. Consequently, the property will lose value and may look even worse as well.
Particular to curbs, some of the hardest natural elements to which your house is subjected are water, gravel, fog, grime, and ultraviolet rays. Aside from that, some things affect the way the house looks, such as mosquitoes, bugs, mildew, rot, tree sap, and wild winds.
Furthermore, there are also other factors, such as acid rain, pollution, contaminants, and car exhaust that can affect the way your house looks, along with what nature throws at your home during storms or strong winds.
Over time, you'll find that if you haven't kept up with your cleaning routines, this harmful dirt and unwanted clutters can gather, making your curbs looking more appalling. But even after that, if you let it go too far, you'll be drastically losing the long-term value of your land.
To help you avoid such instances, below are a few reasons how pressure washing and paver sealing can boost your home's curb appeal and value:
Beautifying The Exterior
As mentioned earlier, factors including heat, soil, or debris affect your home's curbs. These factors erode the paint and sometimes create cracks and stains that can adversely affect the curb appeal of your home.
If you plan to sell your property or want the most beautiful house on the block, beautifying the exterior of your house would be great. Getting a stunning exterior enhances the value of your home.
You will keep your home clean and fresh when you opt for pressure washing your patios or paver sealing your pavements at least once a year. Doing so will increase the value of your property by a margin of about 10 percent.
Being Gentle With The Environment
Other modes of home cleaning correlate to heavy-duty washing using massive volumes of water with toxic and harmful chemicals. However, this is not the case for pressure washing.
Pressure washing doesn't inject harmful chemicals into the atmosphere. Instead, it just, at high speed, blast water to quickly get heavy-duty cleaning jobs done.
Moreover, pressure washing uses less water than a standard garden hose that tackles the same kind of work. The sheer pressure washing capacity is 50 times that of a garden hose. The high pressure you're using ensures you have to use less water to do the same cleaning job.
This means that the minimum amount of water can do the most cleanup work. The use of less water helps the Earth by conserving one of its limited resources. If you can not do it on your own, you can try First Coast SoftWash and get the best quality service.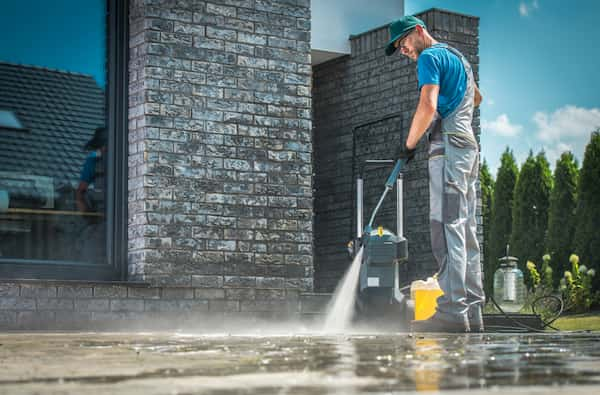 Reducing Maintenance Costs
For homeowners and prospective buyers, sealing the pavers will significantly reduce maintenance costs. Homebuyers are always searching for homes with low maintenance costs, so sealing the pavers is one way you can reduce the cost of preserving the landscape of your home.
Paver sealing is a crucial protective and upkeep process as unsealed pavers are vulnerable to splits, weed escape, and stains, which may require constant repairs and cleaning.
Maintaining Protection And Hygiene
Whether you own a commercial building or a residential house, the goal is the welfare of your staff and family members.
Washing with water kills bacteria that can contribute to health problems. It cleans up pollen and mold build-up, which reduces the air quality of your property and clears up allergens. Power washing also removes waste and can also avoid the release of dangerous pollutants.
Controlling Pests And Insects
Another way to increase a home's value is by engaging in maintenance and improvements, which minimizes the infestation of pests and insects.
A typical buyer may hesitate to buy a house that's vulnerable to insects and pests, but will never think twice about taking a home that's free from them.
Pests and insects will quickly create a habitat between cracks when the pavers are left unsealed and wander around the property from there. Thankfully, sealing the paver is a perfect way to control rodents and stopping organisms, such as bees, spiders, etc. from living in between.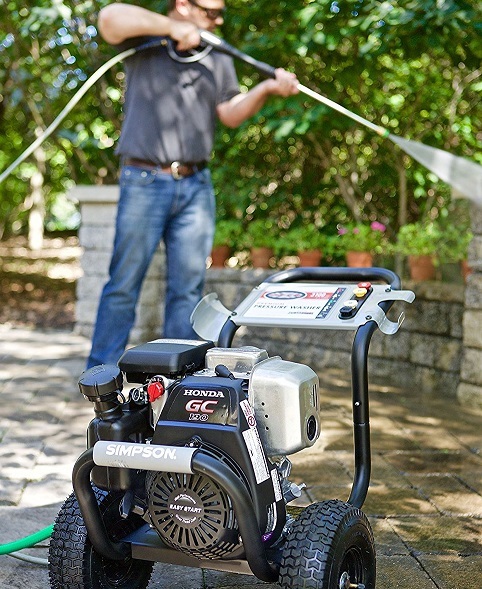 Conclusion
Preferring to pressure wash and having your pavers sealed are just some of the things that you can do to boost your home's curb appeal and leverage its value. Whether you want more dignity in your house, want to sell your home, or want to protect your family's health, cleaning and sealing is a great way to do that.
When you measure the advantages of power washing and sealing the pavers against the expense, you'll notice that it's going to be a considerable investment. Yet, it's not just an investment in your house, but it's an investment in your neighborhood, your wellness, as well as the community.