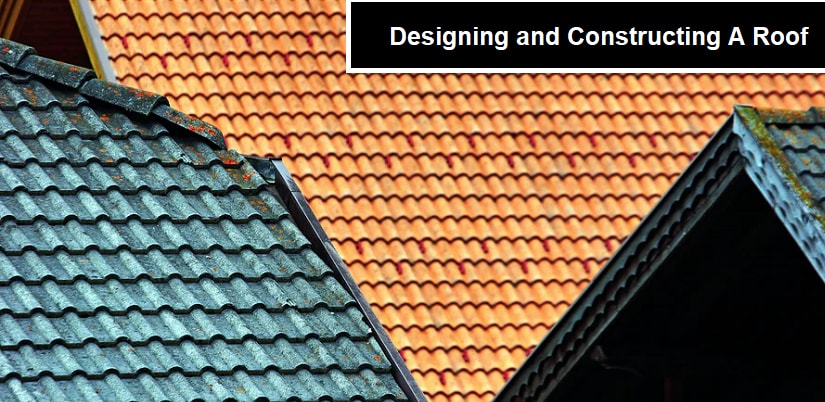 If you're in the process of replacing an old roof, or if you're building an entirely new home and seeking a brand new roof for that purpose, there are a lot of factors you need to consider. The roof is one of the most important elements of your home; it's what is going to protect your belongings from the elements, and it has a huge impact on how much it costs to heat or cool your home as a lot of heat can move through the roof.
Given how important it is, it is vital that you take the time to make the right choice for you, given your needs and the environment your home exists in. The following will explore a few tips that can help you navigate that tricky time when your roof is in need of work.
So, How Much Work Is Really Needed For Designing and Constructing A Roof ?
If you have an existing roof, you're likely first going to want to figure out whether you need a whole new roof or you want parts of the roof replaced or patched. Roofers from Equity Roofers in Central PA point out that you might want to speak to a professional about this.
Sometimes when a roof is on its last legs, patching is only going to put off the inevitable for a short time before another issue arises in another place. In these cases, it's usually going to end up wasting your money if you keep patching because you're going to have to replace the roof in the near future anyway.
Extreme Weather Considerations
Take a moment to think about the weather in your area. If there are extremes, you might find that some of your roofing options are limited because they won't be able to withstand that type of weather. Thinks about hurricanes, extreme winds, excessive freezing or snowfall (this impacts how slanted your roof needs to be), and extreme heat or cold.
You want to select the roofing types that will last a long time as it's a better use of your money. Most roofing types have a life expectancy and have a particular climate they're designed for. Of course, your aesthetic preferences are a part of the decision, but the roof is too important to ignore practical concerns.
Research The Extras
While the roof is your focus during this time, you might also want to research roof-related extras that can contribute to a well-functioning roof. This might include things like ridge vents or attic fans. You might want to consider the gutters and where drainage spouts go as well as the value of an ice dam if your winters get frosty.
Schedule At-Home Work Differently During Roofing Days
Whatever roofing type you've selected, you're likely going to have a few days where a team of roofing professionals is up on top of your roof, removing the old and attaching the new. You need to expect that this is going to be loud and potentially very distracting (most people are not used to the sensation of hearing footsteps atop their roof). This means you might need to schedule your life a little differently for these days.
Read More - Pressure Washing Your Roof
If you or someone in your household works from home, you might want to avoid scheduling zoom meetings and perhaps take your work to a coffee shop for the day. Likewise, if the kids have homework that needs to be done, you might want to take them to the library or their grandparent's house after school so they can have some quiet.
Plan To Get Less Done On Roofing Days
It's also worth noting that constant noise or the feeling of people above your head might wear you out faster than you're used to. Be ready to alter your plans if things aren't working for you. If you're desperate for some silence, you might want to put down your to-do list for the day and go to the beach or for a hike in the woods.
You might want to pick these days to eat out at your favorite restaurant. It's also worth noting that these tips apply to your pets too. Pets, in particular, can be spooked by people on the roof. You should be prepared to have a friend watch your pets in the event that they freak out.
Environmental Considerations
If you've been looking for ways to reduce your impact on the planet, your roof is an excellent place to start. Not only are there green roofs for the hardcore out there (your home will look like a hobbit hole, but you might find that beyond charming), but there are a lot of middle-ground options. Perhaps this is the time to better insulate your roof and attic to reduce your heating and cooling costs.
Maybe you've wanted solar panels for ages, and now that the roof is fresh and sturdy, it feels like it's time. You can speak to your roof providers if you want even more ideas surrounding eco-friendly roofing. If you're in a sunny state, like Arizona or Florida, maybe you've wanted solar panels for ages, and now that the roof is fresh and sturdy, it feels like it's time.
Final Verdict:
The above tips should help you approach roofing repairs or replacements with the right mindset. You're likely going to be dealing with a roof repair only once in your life, so you want to be sure that you're taking all appropriate factors into consideration.