How Is Washing Powder Made?
The detergent powder is a regular part of everyday laundry washing. People are using detergent in different form beside powder such as liquid, pods, etc.
This article will show you how the detergent powder is made.
The History
The history of detergent powder is full of diversities. The Italians used a mixture of water, sulfur, and charcoal to wash things.
Egyptians followed this process but they added ashes and silicates in this mixture.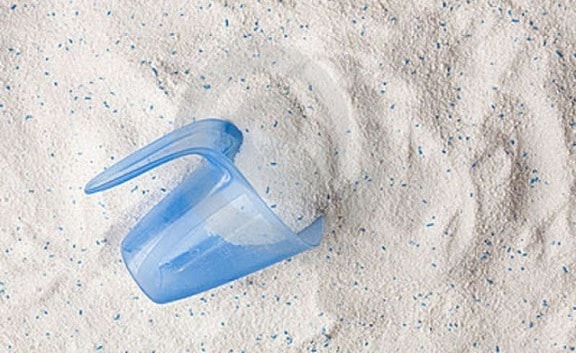 Then in 1971 Germans used synthetic surfactants much while there was a shortage of soap. Later on, German brand FEWA detergents were manufactured by converting the fatty alcohol into sulfate esters.
Presently,
Technicians are using developed technologies to make the detergent more efficient.
Ingredients
There are several ingredients which the manufacturers use to produce detergent powder in a notable amount.
How #Detergent Powder Is Made?
Click To Tweet
These are basically…
Builders
Surfactants
Bleach
Enzymes
Soil anti-redeposition agents
Corrosion inhibitors
Optical brighteners
Dye transfer inhibitors
Fragrances
Dyes
Fillers
Formulation aids
Etc. (Source Wikipedia).
Builders
Builders are used to reducing the hardness of the water. Hard water contains calcium, potassium and other metal elements.
These are tough on the fabric items. Once sodium carbonate, sodium silicate, etc. were used as builders in the detergent. Then, phosphates, polyphosphates became popular.
Nowadays,
Alkalis like soda ash are mostly used in factories.
Related: Can I use car shampoo in pressure washer?
Surfactant
Surfactants increase the wash performance with their ability of absorption and emulsification of soil into the water.
Ionic and non-ionic, both types of surfactants are available in the laundry detergents.
Earlier manufacturers used TPS as surfactants but it wasn't that much good. glucamides and alkyl polyglycosides etc. are presently used as surfactants.
Bleach
Bleaches work on stain removal from the surfaces. Sodium hypochlorite is a component of household bleaches. But they aren't suitable for washing clothes.
Sodium perborate and sodium percarbonate mix in the water and release hydrogen peroxide to work as bleaches.
Enzyme
Enzymes are also essential parts of detergent powder.
These are the composition of…
…proteins, fats, starch, cellulose, etc.
Enzymes amend the foaming properties of the detergent.
There are also other ingredients used to build detergent powder intended to boost the power of the item.
Hope you got – how is washing powder made?
---
Sale
Now, It's Over To You!
Now I'd like to hear from you: Leave a comment to let me know.
Spread it by Sharing on social media…