There is a certain thrill that goes with opening up a freshly washed load of clothes when they are covered in the scent of your favorite detergent. Many people struggle to find a favorite detergent and just end up going with what they have always used.
If you would like to enhance the laundry room experience then let's show you how in this guide.
Basic Laundry Detergent Buying Guide
Besides the scent, there are several factors to keep in mind when you are shopping for laundry detergent. You got to keep in mind that this will be what is washing the clothes that you wear every day.
It would make sense to find a product that you absolutely fall in love with if I am going to be affecting you that much.
No matter what type of condition you keep your clothes everyone will benefit from a nice upgrade in your detergent quality. Let's start by breaking down the most common types of detergent that you will find when out shopping.
Types of Laundry Detergent
There a many types of detergent available today including several specialty detergents. It would take too long and be too in-depth or a basic guide to go over all of the variations that exist today.
Instead, let's take a look at the three most common types of detergent you are likely to encounter while out shopping.
Liquid Detergent
The liquid detergent is by far the most common type of detergent that is used I washers today. There are several reasons why this is so. It is the most versatile detergent type.
It almost always gets event spread in the wash. It's great at helping to remove I quit stains and it is also pretty good at holding on to the scent and making it stick to the clothes while they are in the wash.
Powder Detergent
Powder detergents are often a less expensive option. They are particularly effective at helping to it out stains that are the result of playing around outside. These can include things like around in dirt or mud.
If you are doing laundry for an entire family this is often an effective option to keep all of the laundry clean without breaking the bank.
High Efficiency Detergent
Now high-efficiency detergents are available in both liquid and powder forms. These detergents use revised formulas that produce far fewer suds. Unless your washer specifically calls for them you do not need to use them.
They can produce better results in front load washers. The goal of these detergents is to allow you to wash clothes effectively without wasting water which can incidentally lead to a lower energy bill at the end of the month.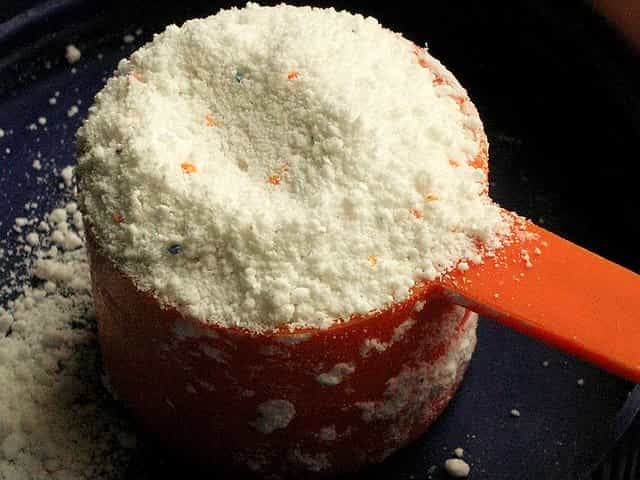 Factors to Consider when Looking for the Best Laundry Detergent
In addition to the type of detergent, There are a few other factors you want to keep an eye out for. At the end of the day if you are going to spend time researching a good smelling laundry detergent then you might as well take a few more minutes to find the perfect fit for you.
Favorite Scents
The best part of the detergent selection process for most people is sampling all of the scents. This will always be done better in person. Today there is such a wide range of available scents that it can be hard to decide on your favorite by just reading the labels.
Take some time and enjoy this part of the process, just make sure that you are only sampling detergents that will work with your laundry machine. One strategy is to break down your favorite scents by category. For example, some people love the scent of tropical things.
Collect all of the candidate detergents you are evaluating that are tropically scented. Then go through your other factors to narrow the selection pool down.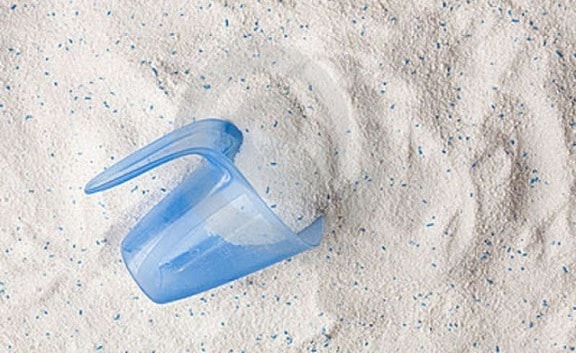 Atypical Conditions
If you or someone in the family has sensitive skin or allergies then you definitely want to make finding a detergent that works with those conditions a top priority. Luckily today there is a detergent made especially for just about every condition under the sun.
It may take some time but you will find the right one if you keep on looking eventually. There are a lot of skin conditions that will actually show remarkable improvement simply by switching the detergent. We do not often think about it but the skin is the body's largest organ, and it spends the majority of the time in contact with your clothes.
Those clothes obviously carry residue from your detergent no matter how minuscule an amount of it is there. For people that are sensitive to such things, it can be almost intolerable to wear clothes washed in an irritating detergent. Make sure that you take the time you need to find a detergent that works for you if you are dealing with a similar condition.
Price and Availability
Finally, the last two factors are more of a reality check than anything. You could spend hours searching and find the best exotic detergent around but if it cost you $100+ a bottle then you are not going to use it long term most likely. The same goes if the detergent is not widely available.
If it takes you two months to receive a bottle in the mail from across the planet how often are you really going to be a refill? This is, of course, going to be an important determining factor in your final decision.
No matter what you decide to go with making sure that it is something that is both widely available while at the same time also affordable.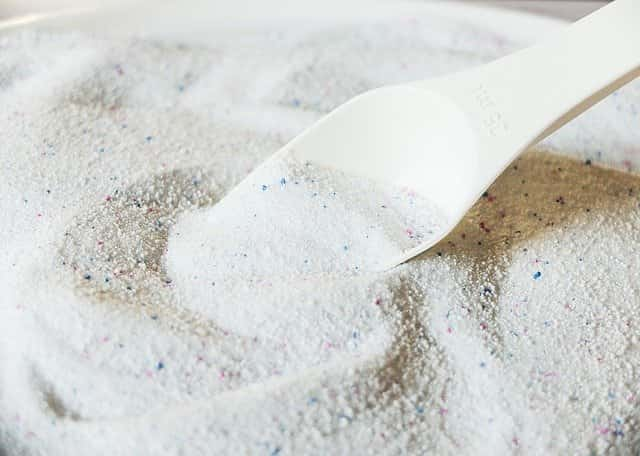 How To Decide Which Detergent is the Best
You could spend all day long researching every single ingredient of every product that you even sort of liked and once everything was said and done the only way for you to really know the detergent that is best for you is to try it out.
If you are really having a hard time making a final decision one good idea would be to buy multiple smaller sized bottles of several different detergents. Take a month or a few weeks and sample out how the detergent works on your clothes.
Take one week for each detergent so that way you can have a good idea of how it feels to wear clothes that have been washed with that detergent. By the end of the month, you will have a good idea of which detergent is the best fit for you.
---
Sale
Now, It's Over To You!
Now I'd like to hear from you: Leave a comment to let me know.
Spread it by Sharing on social media…