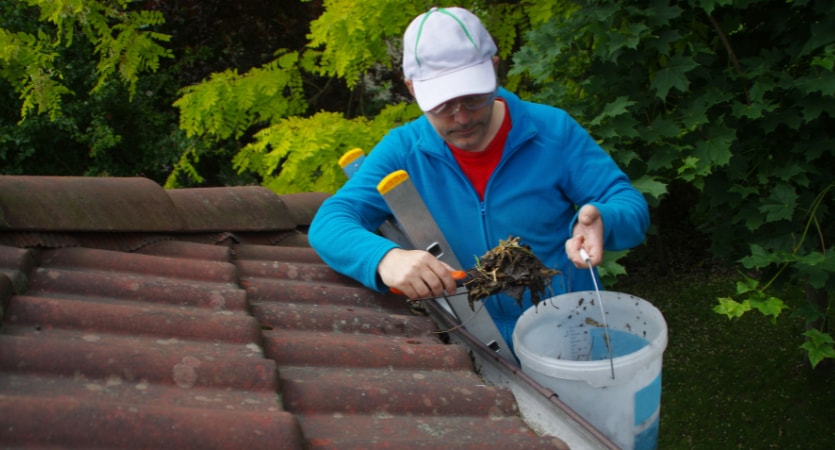 Gutters are a vital part of a house's exterior. They are designed to prevent water from pouring into the house, and they do a good job at it. However, if gutters become dirty or clogged, then this can lead to several problems. When it comes to cleaning your gutters, there is no doubt that you should get this task done as soon as possible. If you don't clean your gutters regularly, then you are going to have a lot of problems in the future. In this article, we will talk about the major benefits of gutter cleaning, and how you can enjoy the process.
Four Benefits of Gutter Cleaning With A Complete Cleaning Process
Cleaning gutters is one of the most basic and important aspects of home maintenance that you simply can't afford to ignore. Clean gutters are important for many reasons, including keeping the rainwater from damaging the foundation of your home. Gutter cleaning is also important because it helps prevent the buildup of debris in your gutters, which helps prevent damage to your home.
Gutter cleaning can prevent water from damaging your walls, foundations, roofs, or other such problems as already discussed. So you can avoid such damages by proper inspection of gutters and regular cleaning. Below are some of the primary benefits that you gain from cleaning gutters:
1. Extending the Life of Your Roof
With regular gutter cleaning and maintenance, you increase the lifespan of your roof because it would prevent ice formation from water buildup. As soon as the ice starts building up in your gutters, it will create added stress and more weight for the roof to bear. This extra stress will then contribute to spreading the shingles. Eventually, this spread of shingles will cause further interior leaks, and it would turn into a disaster in no time.
2. No More Pests Nesting There!
If you have left your gutters uncleaned for too long, you have to brace yourself because they are going to be full of twigs and debris. Over time, this buildup of twigs and debris decomposes and is changed into a ripe nurturing ground for the pests, including insects, mice, and rats. These filled gutters can also become a base for seedlings because they are full of fertilizer and moisture. Seedlings, in turn, lead to extra weight and even more damage as they grow and their roots deepen.
3. Avoid Basement Flooding Accidents
With regularly cleaned gutters, you no longer have to deal with basement flooding accidents anymore. You may be wondering how the two are linked at all. Well, clogged gutters can easily lead to many cracks and this would cause leakage. Also, according to cleaners that specialize in gutter cleaning in Northern VA, once the gutters start leaking, the water won't be flowing away from the house! So, imagine, all the dirty moisture and waste seeping into your house gradually. This not only leads to flooding in your basement, but it can initiate a very dangerous mold infestation in your house.
All of this is certainly not a pleasant situation to be in, and you will end up struggling with many health issues, maintenance fees, and home repair costs later on. So, it is better to address this issue in a timely manner because all you have to do right now is to clean up those gutters.
4. Keep Off the Foundation Cracks
Another issue that you have to deal with is the cracks in the foundation. If you leave the gutters uncleaned, over time this is going to become a pesky concern that you will have at all times. The extra moisture and leakage will eventually seep into the foundations of your house, and it would either initiate the cracks in the foundation or worsen the situation in an already damaged foundation. This is an immensely dangerous situation and can easily cost you a hefty amount for repairs.
Here's How You Enjoy Doing It?
The easy way to enjoy this task is to make a list of all the steps that you will be taking. This way you will be able to see how you are going to go through the process and what type of gutter cleaning tool you will need. At this point, you would also be able to assess whether you need help with something or not. The first important thing is to get hold of all the required gutter cleaning gear, and then get rid of all the gunk. Once you have that cleared away, simply flush it out. The next step is to attend to the downspouts and then move towards cleaning the gutter guards.
Although the whole gutter cleaning process may take up a few hours of your time (or even more if you are doing it for the very first time), it's worth all the effort. You have to repeat the process a few times a year to keep everything running smoothly. Gutters have been known to be one of the most neglected parts of the home. This is unfortunate because they are vital to the proper functioning of your home, and if not taken care of properly, they can lead to costly repairs. However, by taking the time to clean your gutters, you can save money and enjoy the many associated benefits.