A lot of people would be surprised to find out just how popular artificial grass actually is.
But the trick is to maintain it so it looks like it's real – many owners opt for artificial grass for many reasons, some do it for aesthetic reasons, some for technical but it all comes down to making it look real! Since it's not real grass, it's automatically easier to take care of and maintain in good condition, but there are certain things you should consider doing!  Here are some tips on how to properly maintain yours outdoors!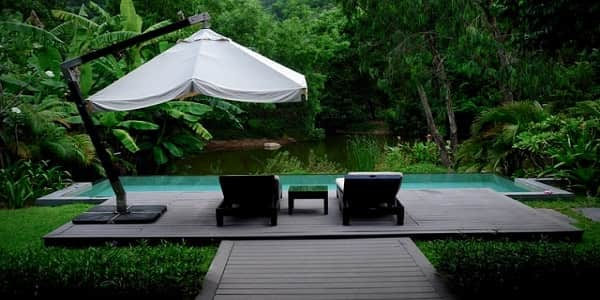 Proper Installation Is Key
Who doesn't want to have a beautiful landscape, but on the other hand that's also a lot of work at the end of the day? Thankfully with a little help of artificial landscaping, you can achieve the same effect, but spend less time on the maintenance part! But as you can see at AustinTurfCompany.com there are many artificial grass solutions – it's all about finding the one that suits your needs the most. Planning your landscape in advance and getting the artificial grass installed correctly is the first step of actually taking care of your outdoors correctly! This way you can avoid a lot of problems in the long run, and can focus on easily maintaining the look! 
Use The Right Tools
In order to do the job correctly, you'll need to use the right tools! Sure, artificial grass doesn't necessarily change the same way real grass does, you won't need a grasscutter but you'll need other equipment for routine maintenance! A hose is a must if you live in dry areas – this way you can clean the grass if needed, rather than waiting for rain. On the other hand, a leaf blower is pretty handy to get rid of unnecessary leaves that can accumulate  – it's all about keeping things nice and tidy!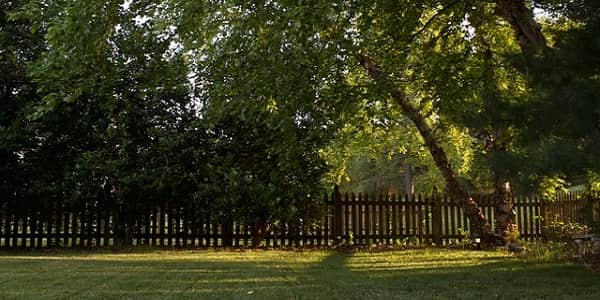 Watch Out For Stains
Unfortunately, it's inevitable for your garden to get at least a little bit dirty from time to time, for reasons such as excessive rain and mud, but also having pets can influence the state of your backyard as well. In order to have the perfect landscape, keeping it clean and stain-free is a must! Stains can occur due to many reasons, but with regular inspection and maintenance, you can easily get them out and maintain the grass in good condition. If someone accidentally drops a drink or some paint – or basically anything that can leave a stain, acting fast and rinsing the spot is the best thing you can do to make sure your grass stays looking good! 
Get Rid Of Weeds
Not all land is fertile, so a lot of people opt for adding artificial grass to their properties in order to create a coherent and put-together setting. But this doesn't mean that there won't be any sneaky weeds trying to grow past the artificial grass! Since you can't just pull those weeds and call it a day, in order to get rid of them you'll need to use a weed killer to get rid of them effectively! This will get rid of the problem from the root – and you won't risk ruining the artificial grass by moving it! Unwanted weeds can be stubborn, but it's better to sneakily get rid of them than to do a lot of unnecessary things in the long run!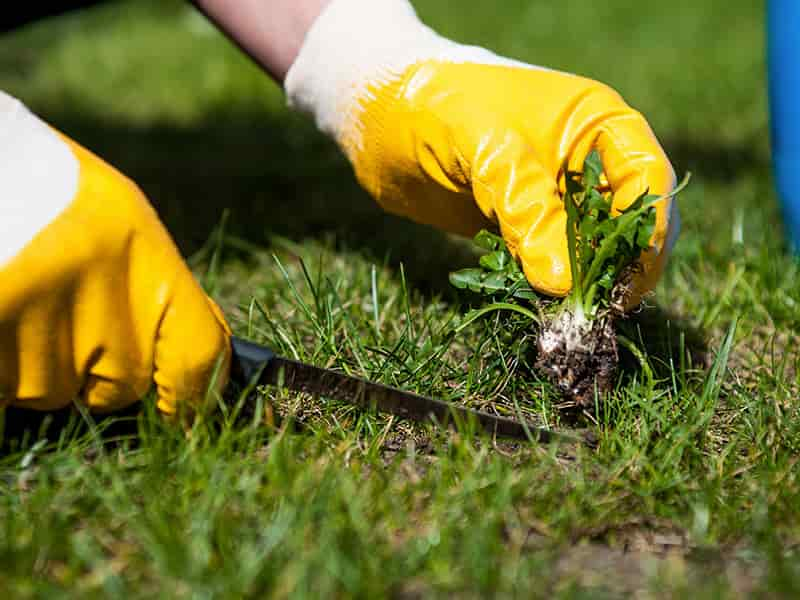 Brush It Regularly
Brushing fake grass might seem insignificant, but it actually does more than you think! Even though the grass is artificial, don't expect it to look the same, rain, snow, natural causes, and even regular things such as walking can drastically change the shape of your grass and weigh it down over time. This is where regular brushing comes in, it will help the grass retain its ''natural'' pointy look, making your outdoors more appealing to the eye! Brushing in different directions is critical, but never do it too harshly – doing this at least once a month is enough but it all depends on the situation! 
Things To Avoid
After learning about important things to do to your landscape to make it look nice, there are some things you should definitely avoid if you have artificial grass! Using harsh chemicals is never a good idea, no matter if the grass is real or fake, cleaning it should always be done with biodegradable products! Cleaning is necessary, but so is keeping nature away from harsh chemicals! Also adding extremely heavy and sharp objects can harm the landscape, as well as working with a source of fire such as a grill – this can leave your lawn with a lot of stains and uneasy damages! Basically don't put any objects on the landscape that might ruin it in the long run – and this can certainly be done with a bit of work! 
At the end of the day, adding artificial grass to a property is a smart idea for those who truly don't have the time nor the means to take care of their outdoors all the time. Artificial grass allows you to own a fabulous backyard with a little bit of weekly or monthly maintenance. It's all about making things much easier and more efficient when it comes down to it! 
---
Sale
Now, It's Over To You!
Now I'd like to hear from you: Leave a comment to let me know.
Spread it by Sharing on social media…