Generally, pressure washer pumps are of three different types: wobble, axial cam, and triplex plunger pump.
Wobble and axial cam are for light to medium-duty tasks. However, triplex pumps are more than these.
You can install a triplex plunger or piston pumps in commercial spaces too. However, CAT triplex pumps are proven active and helpful in pressure washing.
For more than 50 years, CAT is serving the multidimensional pumps to the household.
This company was founded in 1968, but it's still famous for those pumps. This writing is all about the CAT triplex pump.
Best Cat Triplex Pumps Buying Guide & Reviews
Triplex High Pressure Power Washer Pump 4.7 GPM 3600 PSI 1" Hollow Shaft
4.76 GPM 3600 PSI Triplex High Pressure Washer Pump replaces Cat General AR
The plungers on this pump are coated stainless steel and Packing are German Parker
1" Hollow Shaft Pump fits GX 340 11HP GX 390 13 HP Engine
Forged Brass manifold and detachable Unloader valve provides high strength and corrosion resistance
easy start valve ,Pressure relief valve
If you missed to read:
Features Of CAT Triplex Pump
CAT triplex pumps are fully featured with different options. Here are some of them:
Structure
The structure of the CAT triplex pumps is long-lasting, resistance to any adverse environment.
The whole body of these pumps is made of brass, ceramic, or stainless steel.
If you want to use this machine for a long time, buy this without any hesitation.
Because there will be no rust, damages or stains on the body even after longtime uses.
RPM
RPM (rotation per minute) is the unit to measure the rotation of the plunger or pistons inside the pump.
The more RPM your machine has, the more power it can provide you.
CAT pumps have an average RPM of 1725. This is enough for any heavy-duty cleaning task.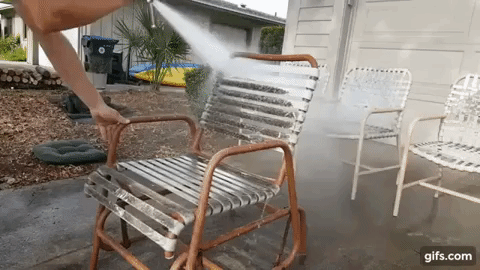 PSI
This is also another unit related to liquid flow. It's the catchiest thing of any pressure washing device.
The pound-force per square inch (PSI) tells you how speedy a pump can spray liquid or water.
You would be happy to know; CAT pumps offer proper PSI, such as more than 3000 PSI even at commercial spaces.
GPM
GPM (gallons per minute) means the amount of liquid a device can release in every minute. It helps to spray the liquid at the right amount.
CAT pumps can spray liquid or water at good GPM. The minimum GPM of these triplex plunger pumps is above 2 GPM.
You can even get GPM of 10 from the same brand's pumps.
Price
When you are buying a triplex pump for your company, the price will be the main concern.
You should choose the affordable device in the fixed budget. Products from CAT are always in your range.
It doesn't matter whether you buy the pump for your house or the business.
Cat Triplex Pumps
Click To Tweet
Maintenance
As CAT triplex plunger pumps are for heavy uses, maintenance would be another point to think.
The pumps require lower maintenance after long-term purposes unless you got any problem. The sturdy parts of the machine won't fail to perform well.
Conclusion
There will be lots of triplex pumps available for sale. However, you will rarely find any alternative to CAT pumps.
These are reliable, effective for interior and exterior, hard surface, lawn, deck, commercial tools and any other cleaning.
---
Now, It's Over To You!
Now I'd like to hear from you: Leave a comment to let me know.
Spread it by Sharing on social media…