Your living room is filled with boxes, your hallways are packed with furniture, and you are exhausted.
All you want to do is flop on the couch and relax after moving day.
However, there's still some expensive furniture sitting around your home that you have to move. And they sure aren't going to move!
The good news is that there are ways to protect and clean your expensive furniture while helping them to last longer. Read on for some helpful tips that will help you do just that.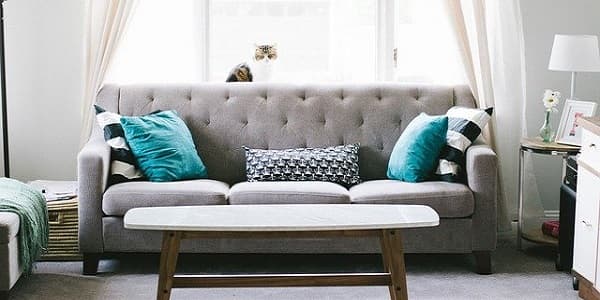 Use Moving Straps For Heavy Set Furniture
Moving straps (or dollies) are a great way to move heavy furniture without scratching up your furniture and hardwood floors. These are particularly useful for larger pieces of furniture, such as a sofa, chairs, and desks. Their main benefit is preventing any muscle strain that can come from carrying heavy items with your back and arms.
If you have a partner or friend who can help lift your furniture with you, these moving straps can come in handy as a start. But if you'd rather not involve yourself in carrying hundred-pound furniture pieces back-and-forth, Muval's removalists can help take care of moving your furniture from your old home to your new apartment.
Use Felt Pads On Furniture
For legged furniture like tables, couches, and dressers, setting them down after carrying them recklessly can leave blemishes and marks on the wooden floorboard. This can be unsightly for your future home, but fortunately, there are inexpensive measures to prevent any damage done to your furniture pieces.
Placing felt pads on the bottom of furniture legs is a great way to keep your floorboards scratch-free. They're easy to apply by simply gluing them onto the bottom of tables, couches, and dressers before moving day. They can also stop any dirt and dust from accumulating at the soles of your furniture as they get carried around and transported by the removalists.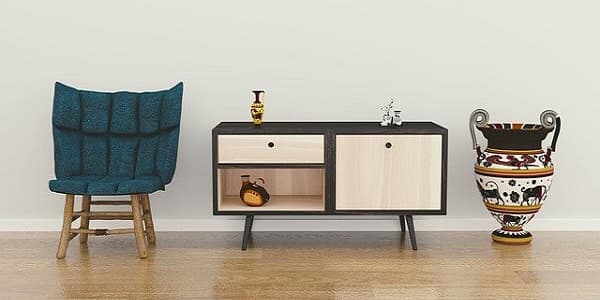 Use Blankets To Keep Furniture Dust-free
Another relatively simple way of protecting your floors is by covering them with large moving blankets. Dust and debris can easily get on your wooden furniture after unpacking boxes for hours, which is why having a sheet to cover them until you're ready to unpack them is helpful.
Moving blankets can also be used for protecting your furniture from the harsh elements outdoors. The last thing you'd want is rain or hail seeping in through your couches and wooden tables, leaving lasting imprints in them in the process. Therefore, some cloth covering them is a great way to keep all of your belongings dust-free and dry during transit, preventing any further damage with scratches and water stains.
When In Doubt, Bubble Wrap!
Bubble wrap can be a lifesaver for protecting your furniture from damage while moving. Anything that has a curved edge to it—such as any wooden chairs, dressers, or other random furniture pieces you have around the house—should be covered in bubble wrap before placing them into storage, on top of being wrapped with a blanket if possible.
Rule of thumb: If you want your furniture to be extra protected, generously wrap the furniture piece with twice or thrice more bubble wrap than needed.
This way, there is a higher chance that your furniture will not be punctured by sharp objects during transit. For furniture pieces with sensitive edges, such as tables and desks, it's usually recommended to have them wrapped twice with bubble wrap for added protection from damage.
Use Corrugated Cardboard Sheets
Using corrugated cardboard sheets to separate furniture is a great way to ensure that your furniture pieces don't bump or graze each other in the truck. This is particularly a good option for certain furniture such as your bed frame, dining tables, and chairs.
Once you have separated different pieces of furniture with these corrugated sheets, use bubble wrap to protect the corners for any possible scratches or dents that can occur when they are being moved around.
Dismantle Furniture That Can Be Taken Apart
If your furniture has removable pieces, such as armchairs and desks, it is advised to take them apart and stack them in separate boxes. This way, it will be easier for the removalists to carry these smaller objects without having to spend time worrying about how they should dismantle the larger piece of furniture itself.
It also is infinitely easier to carry and keep these items in one place, since you won't have to worry about it fitting into tight spaces or down the stairs. Be sure to consult the user manual and have some ziplock containers ready (for screws and bolts) to be extra prepared for it all. You wouldn't want to disassemble something —only for you to later realize the sheer difficulty of putting it back together again!
Create A List Of Packing Supplies
Moving entails that you juggle multiple different tasks at once. It can get easy to forget a few things, which can set you back and waste precious time.
To prevent this from happening, create a checklist of the things you need in order to pack up your home.
Here are some things that can make life easier for you when it comes to storing and organizing your belongings:
Plastic wraps
Cardboard and cardboard sheets
Covers and towels
Bubble wrap
Sealable bags
Felt pads
Moving straps
By having a checklist of moving items you'll need, you'll be sure to have something on hand in case an unexpected tear or fraying occurs.
---
Sale
Now, It's Over To You!
Now I'd like to hear from you: Leave a comment to let me know.
Spread it by Sharing on social media…