A recent survey found a staggering number of five trillion plastic choking our oceans.
It is only lately that the authority and world people have shown concern about ocean cleaning.
Thus, an array of inventions on ocean cleanup machines are going. So, I decided to share some thoughts on ocean cleanup machines with you.
A Bucket That Sucks Up Sea Trash
A simple bucket turned into magic bucket sucking sea debris. Invented by two Australian surfers, this SeaBin is created with the combination of a bucket, a pump and a water filtration system.
It is designed to suck any debris around the dock and marina area, literally.
It optionally includes an oil-water separator system which soaks the oil from the sea water and replaces with fresh water on the other side of it.
The two discovers described it as their duty towards the ocean being members of sea-surfing society who spends most of their time surfing on oceans and seas.
It is still on development state but hopefully would become a great solution.
Ocean Cleanup Device Breaks Down, Well Before Ridding Pacific of Plastics
Another talk of the town on ocean cleaning machine is Slat's prototype. He gave the idea when he was merely a teenager but now, it has almost come close to reality.
On May 2017 his organization Ocean cleanup showed a developed prototype which they claimed to be able to clean the Pacific.
#Ocean #Cleanup #Machines – Turn Ocean Into Next Era
Click To Tweet
On October 2018 they released photographs of a large V-shaped system including fleets busy in cleaning rubbish from Swirling Island, larger than Texas.
Though it wasn't successful, Slat said recently that a team of expert is working to develop the machine further.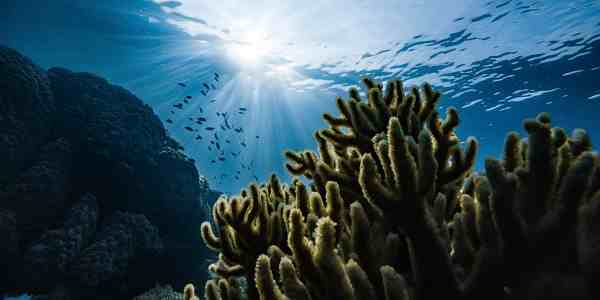 Recycling Technologies – Plastic Vapor Into Three Consumable Products
Bloomberg recently reported that in West London, a British company Recycling Technologies is melting all sorts of debris into vapor in 932 degrees Fahrenheit.
Then using a technology named pyrolysis, they are converting the plastic vapor into three consumable products. 
Engineers are working with the Recycling Technologies to develop the project into a viable one further.
People are putting efforts to clean the oceans now.
Focus On Cleaning:
But, we must tell ourselves that our consciousness to consume less plastic and production of less rubbish might solve this pollution issue for good.
---
Sale
Now, It's Over To You!
Now I'd like to hear from you: Leave a comment to let me know.
Spread it by Sharing on social media…