Pool maintenance can be a very time-consuming task. It requires you to keep your pool clean, safe and enjoyable for all of the swimmers in your family.
You want to make sure that it is always ready for use any time someone wants to come over and swim with their friends or family, but sometimes people just don't know where to start when it comes to pool maintenance.
The following are some basic tips on how you can maintain your pool so that it is not only healthy but also pleasing for everyone who uses it.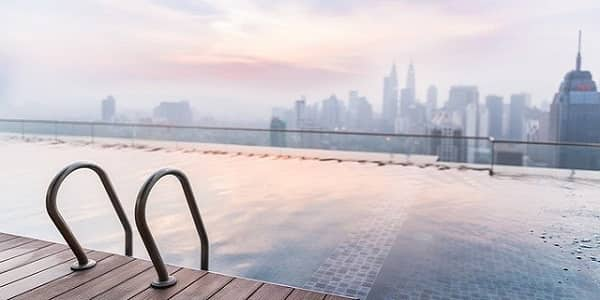 Hire The Services Of A Pool Cleaner
To foster the maintenance of your pool, one of the most viable things that you can do is to hire the services of a pool cleaner. Pool cleaners are affordable to hire, and they will come out on a regular schedule so that you can ensure your pool is always clean for swimmers at all times.
Take the time to explore online sources. This will make finding a pool cleaning service a lot more effortless. Rest assured that they may use a variety of cleaners available for use, suitable for the type or brand of swimming pool that you have set up in your backyard.
When you hire a pool cleaner to take care of your pool maintenance needs, you will be able to have more free time for other tasks you need to complete.
It can be a great way of saving money, and it is also an effective way of ensuring that your pool stays clean at all times so that people who want to swim or exercise can do so without any problems whatsoever.
Clean It With A Brush
Another very cheap way to keep your pool clean is by simply cleaning it with a standard pool brush. This can be done once or twice each week, depending on how much the people in your family are using the pool. You will find that this routine should not take more than about 30 minutes out of your day. 
It is also important to note that you should never use the same brush in different areas of your pool. This is because it can cause bits of dirt or grime from one area of the pool to be transferred over into another area, which will make cleaning harder than it needs to be.
You should also focus on the floor of your pool. This is a key part of pool maintenance because you will want to make sure that there are no stains or marks on the floor, and this may require some scrubbing with a brush.
Invest In A Pool Vacuum
Maintain your swimming pool by using a pool vacuum cleaner. This can be done manually or with the help of an automatic system that you will need to plug and turn on before every use. The best thing about this type of cleaner is that it can be used on any type of pool, and does not need to be set up in a specific way before it is put into use.
Use Chlorine Tablets
Another thing you might want to consider doing is to use chlorine tablets. These can be purchased at a relatively inexpensive price from your local pool store, and they are very easy for anyone in your family to use.
They will just need to drop one tablet into the skimmer of your pool when they want them added into the water so that it starts killing germs right away without any additional effort on their part.
Maintain The Water Balance
Keep your swimming pool clean by maintaining its water balance. This will require you to test the pH levels in the pool with some simple testing equipment that can be purchased from your local pool store.
Make sure that you keep these levels in the range of what is recommended by your manufacturer, so you can avoid problems with bacteria and algae growth. Also, take the time to test the chlorine levels regularly to make sure they are at a safe level for swimmers.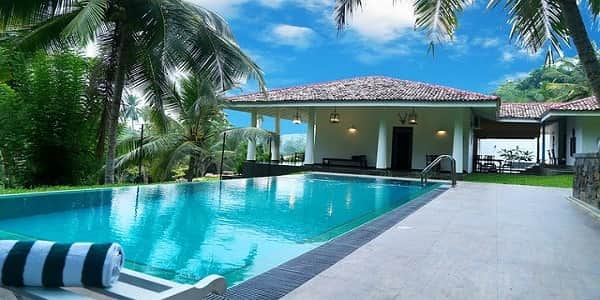 Change Out Your Water Every Couple Of Weeks To Keep It Fresh & Clear
Finally, make sure that you are changing out your pool water every couple of weeks to keep it fresh and clear. In this case, what you can do is turn off the pump and drain it down a little bit before adding in freshwater.
This will help avoid any issues with bacterial growth at all times, making your pool safe for everyone who wants to swim inside of it. This is an easy task, but one that will help ensure the longevity of your swimming pool by avoiding any problems with bacteria or algae growth inside of it. 
It's important to keep your pool clean and safe for swimming. Remember to vacuum, sweep, scrub the floor of your pool, change out the water every couple of weeks and test chlorine levels regularly. Be sure not to forget about removing any leaves or other debris from around the outside edge of your pool.
Check for cracks in plaster walls before you start swimming this summer as well. The last thing you want is someone falling through a hole in their head because they weren't paying attention.
---
Sale
Now, It's Over To You!
Now I'd like to hear from you: Leave a comment to let me know.
Spread it by Sharing on social media…