Vacuum cleaners are an essential home item. Whether you live with carpet, wood, linoleum, or a mixture of them all in your home, you'll need a vacuum cleaner at some point! You can do some of the easy tasks with a brush or a mop, but you will certainly be crying out for a hoover at some point. 
So, you've realized you need a hoover, but where do you start? What should you be looking for in a vacuum cleaner? We've spoken to the experts in the field, people who design, make, and sell vacuums to bring to you the top tips to answer those questions. If you're in the market for a vacuum cleaner, read on for our expert tips. 
What To Look For In a Canister Vacuum
The most popular vacuums on the market these days are canister or bagless vacuum cleaners. They have a few key benefits versus their bagged counterparts. Firstly, the most obvious, is the fact that you don't need to buy, store, and throw away bags. This makes your life easier and creates less waste. With most canister vacuums you simply unclip the canister and pour the dust and dirt away.
Bagged vacuum cleaners tend to lose power the more full they get, this is not the case with canister vacuums. Any website about vacuums will tell you that the canister versions simply do not lose suction, even when they are full. They, in the experts' opinion, also tend to look better than bagged cleaners. Modern-looking, bagless vacuums are taking the market by storm.
Bag Vacuum Versions
However, there is still a time and a place for the occasional bagged vacuum cleaner, especially for those of you with severe allergies. The benefit of a bag here is that it's often sealed as soon as it's removed from the hoover. This means no dust is blown up as you pour it out into the bin, just drop the whole bag in. Aside from this, though, our professionals tell us that there isn't much else placing a bagged vacuum cleaner any higher up the list than a canister version.
Suction Power Is Important
It goes without saying that the main job of a vacuum cleaner is for it to have strong suction. You want to look for a high-wattage vacuum cleaner with super strong suction. It is not always easy to get an honest answer from manufacturers about how strong their vacuum's suction is, but a good, honest salesperson would tell you whether it's a highly functioning piece of kit or not. Of course, you can always exercise your rights as a consumer to try the product and return it in perfect quality if you don't believe it is as good as offered. 
Look For Extra Features
There are other features that help make a vacuum cleaner work more efficiently. The most common of these is the brush bar or roll bar. This is a spinning device in the head of the vacuum cleaner designed to pull hair and dust out of any carpet or rug. This makes your hoovering job a huge amount easier, quicker, and more satisfying. You might be surprised at just how much dirt has been lifted out of your carpet, though! Many hoovers also contain HEPA filters, to help you and your loved ones react less badly to any dander or dust released into the air through the vacuum.
Check Power Cord vs Battery Life
Nowadays, many vacuums, especially bagless vacuums, come without a cord. Instead, they are battery-powered. Our experts agree that this is a great development in the vacuum, but they do warn against short-lasting batteries. You must check the capacity of the battery and its reported battery life. Especially if it has a brush bar or any other features, as these can be quite power-hungry mechanisms.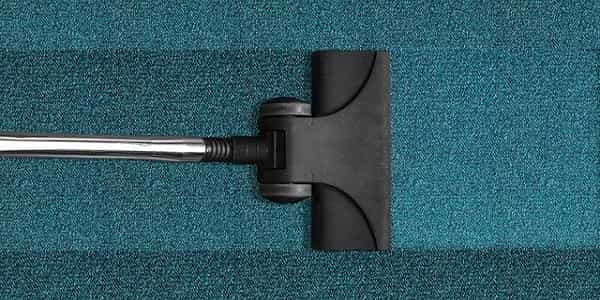 Make Sure The Size Suits Your Home
Different vacuum cleaners come in different shapes and sizes. This, of course, is down to personal preference alone. Whether it's a bagged vacuum or a canister vacuum, you need to make sure it's a size that fits your home. Most canister vacuums these days are tall and top-heavy, so often come with clips allowing you to hang them on the wall. If you have a utility room or cupboard, this can be a real space-saver. Cord vacuums with a central unit on wheels, though, are much harder to tuck away. 
Conclusion
The final tip from the experts, believe it or not, is to seek the opinion of other consumers. Ask friends and family which vacuum cleaners they have used and how they found them. If you don't know anyone with a new vacuum, look online. Check verified reviews on independent review sites and see what people are saying about the vacuums you are interested in. If you think the reviews seem balanced and genuine, they most likely are.
Hopefully, after reading this, you have a great set of tips in your head ready to help you buy your next vacuum cleaner. Make sure you follow the advice of our experts and you'll be on the way to finding the perfect vacuum cleaner for you and your home.
---
Sale
Now, It's Over To You!
Now I'd like to hear from you: Leave a comment to let me know.
Spread it by Sharing on social media…