Whether you like it or not, your home's exterior is constantly bombarded by the elements.
Year-round your home is exposed to dirt, pollen, bugs, rain, wind, and other damaging forms of debris. All of this debris can cause buildup on your home's siding, damage your deck, and stain your walkways and driveway.
Fortunately, pressure washing is an effective remedy and an essential aspect of maintaining your property.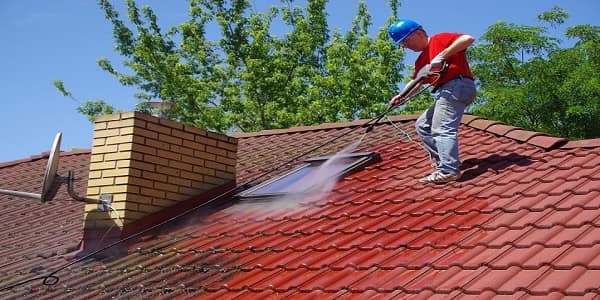 Should you Hire a Professional?
While pressure washers are readily available for rent, doing it yourself can be dangerous and time-consuming. In addition, if you don't know the proper techniques, you could end up damaging your home and doing more harm than good. Reaching out to a professional will ensure that the job is done safely and correctly. If your house could use a good pressure washing, your local Kansas City landscaping companies would be happy to help.
Whether you're considering hiring a professional or taking on pressure washing as a DIY project, it is essential to understand the benefits of pressure washing your home. Here are five reasons to add pressure washing to your home maintenance routine.
Maintenance Saves Money
The best thing you can do as a homeowner is to protect your investment. The best way to protect your investment and even increase your property's value is to keep up with yearly maintenance, such as pressure washing your home. Pressure washing is not only the most cost-efficient way to clean your home's exterior but can take years off of your home's appearance.
Power Washing Prevents Damage
Moisture in the air and outside debris can severely damage and stain your home's exterior surfaces. The longer you go without pressure washing your home, the more likely mold, grime, and mildew will develop. If left untreated, mold can damage your siding, concrete walkways, decks, and the foundation of your home. Scheduling a yearly pressure washing session is the best way to prevent damage and costly repairs.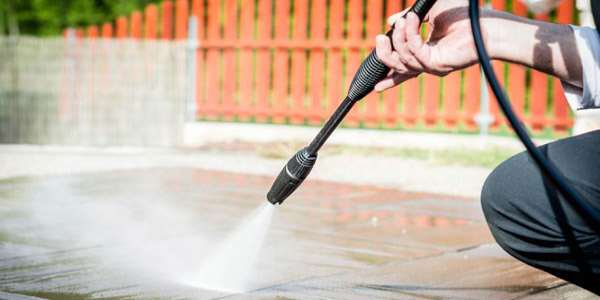 Protects Your Family From Mold and Mildew
If mold is not good for your home, it is certainly not good for your family. According to the CDC, exposure to mold and mildew can cause severe health risks such as difficulty breathing, fever, allergies, and more. The more that mold and mildew build up on your home's exterior, the more likely it will find its way into your home. Pressure washing annually will safeguard your home's exterior and help prevent your family from getting sick.
Pressure Washing is the Perfect Primer
Sometimes we need a little change in our life. If you are considering repainting, refining, or resurfacing your home's exterior, it is essential to start the process by pressure washing your home. To get the most out of your paint job, it is best to start with a clean, smooth surface and pressure washing ensures that all the dirt and debris are precisely removed.
Prep More Than Just Your Home
Pressure washing is the perfect primer for other features of your home. If you don't thoroughly remove any dirt, old paint, or dust from an existing structure, any new coat will have difficulty sticking. So, whether you're restaining your deck or refinishing your pool, it is vital to start with pressure washing.
Restore Your Curb Appeal
Last but not least, pressure washing restores the curb appeal of your home. You can have top-notch landscaping, a beautifully built house, and striking decorations, but if your home is covered in dirt and grime, your property will look disorganized and unappealing. Each time you pressure wash your home, you're giving you're essentially giving your home a makeover and taking years off its appearance.
Make Pressure Washing a Yearly Routine
It does not take much to protect your home and from harmful debris, mold and mildew. Just pressure washing once a year is enough to maintain the safety and appearance of your home. While it may seem like a chore or an extra, unnecessary expense on your part, pressure washing your home is one of the best ways to protect it: for all the reasons listed above, you won't regret this vital investment.
---
Sale
Now, It's Over To You!
Now I'd like to hear from you: Leave a comment to let me know.
Spread it by Sharing on social media…