Most people do not think about the emergency need of their sewer line because it never causes them any problems.  However, when this line is clogged or broken, you must get it repaired or replaced as soon as possible.  The problem is determining whether you have a problem with the sewer line or your drains.  Fortunately, there are certain signs you can look for that tell you the problem is with the sewer line.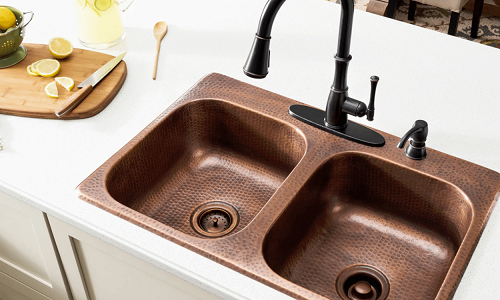 The Smell of Sewer Gas
A strange smell coming from your drains is easy to explain away or otherwise ignore, but you need to pay attention to this.  These odors can be a sign that there is something wrong with your sewer line.  When your sewer line is in working order, you should never get the odor of sewer gasses in your home.
If you have any strange odors coming from your drains, you need to call a plumber.  This is particularly important if the odor comes from more than one drain in your home.  Sewer gas can be toxic and you do not want it to spread throughout your home.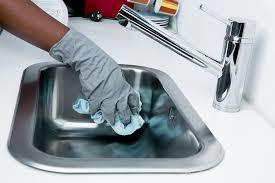 Clogged Drains
Clogged drains are something that everyone has to deal with at some point.  If the clog only affects one drain or fixture, the problem is generally with the pipe that services that drain.  However, if you have multiple drains that clog at the same time, you likely have a problem with your sewer line.  If you have tried to clear the blockages and nothing works, you need to call a professional to look at the sewer line.
While multiple clogged drains are a sign of sewer line damage, backups are also a symptom to look for.  This is when the water from the drainpipes starts to back up and overflow into your home.  Any backups need to be investigated by a professional because they are more than simple clogs in the pipes.
Strange Reactions When Using Fixtures
If your shower has water backup when you flush your toilet, this is a sign of sewer line damage.  This is an unexpected reaction to the use of one fixture and should not be overlooked.  There are several other reactions that you need to look for, mainly around the toilet.
If the water in the toilet starts to bubble, you need to run the water in the closest sink.  This should be done for a minute or two.  If the water continues to bubble or starts to rise, there is a problem with the pipes or sewer line.  Additionally, if you hear a strange gurgling noise when the toilet flushes or when you drain the bath, there can be a leak in the sewer line. 
Changes to Your Lawn
The signs of clogged or damaged sewer lines are not only in your home.  As the sewer line runs under your lawn, it can change the grass when there is a problem.  The most common change in your lawn that signals a problem with your sewer line is lush green growth.
If there is one spot that seems to be doing much better than the rest, it could be due to a break in the sewer line.  The water and nutrients in the sewer line act as a fertilizer in the short-term but will cause damage in the long-term.  Over time the toxins from the sewer will build up and leech to the surface.
This will cause the second change to your lawn which is soggy patches.  These soggy patches will generally have a bad odor while being surrounded by lush growth.  If left, these patches can form sinkholes and make the yard unstable.  Insects and rodents may be attracted by these areas leading to infestations in your home.
Mold And Mildew
While wet spots on the walls, floors, and ceiling can be a sign of damaged water pipes or other leaks, they can also indicate a sewer line problem.  This is due to the water infiltration from the sewer lines when they are clogged or broken.  As mold and mildew require moisture to grow, damaged sewer lines create the perfect conditions for them. 
If you notice any wet spots or signs of mold, you need to look for the source of the moisture immediately.  If left unattended, mold can spread throughout your home and cause health problems.  Repairing the damage after a prolonged period will be much harder than when the problem first arises.
There are a lot of signs that tell you that your sewer line is clogged or broken.  Clogged drains and water backup along with sewer odors in the drains are good indicators.  Changes to your lawn are another sign to look for and you need to check for mold or mildew.  Insect and rat infestations are also a sign that something is wrong with your sewer line.