Well, I must admit that this is a tricky question. There isn't any definite 'Yes or No" answer to this question asked by people living worldwide.
However, a significant portion of cleaning experts and professionals give it a thumbs up when asked about if people can wash clothes without detergent.
Their gesture indicates that 'yes' clothes can be cleaned without detergent.
But then again, another question creeps in mind. How and why we can wash clothes without using detergent? The answer lies at the build-up of the detergent theory in the market.
Most manufacturers suggest users apply a capful of detergent for each bucket or washing machine of clothes. And there comes the all-important trick.
In reality, half of the cap detergent can do your cleaning job correctly. Therefore, the residue of the detergent keeps building up on your washed clothes.
#Wash #Clothes Without #Detergent
Click To Tweet
It is like an opportunity cost for washing your clothes with detergent.
As the waste keeps growing, you can later wash your clothes without adding any detergent.
It is because the previously built-in detergent residue will act sufficiently to clean your clothes.
Alternatively, you can use solid or liquid soaps to wash your clothes. There are many other natural or DIY substances that can be used to wash clothes instead of detergent.
Laundry Borax
Consumers may use a watery combination of laundry borax and baking soda to wash their clothes.
To use the Borax and baking soda solution, mix half cup of laundry borax with a handful of baking soda into a bucket full of water.
You will be surprised to see the result as these two washing agents will make your clothing cleaner than before.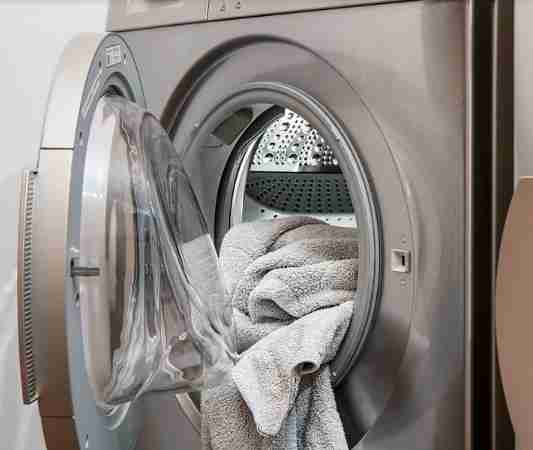 Oxygen Bleach
If you run short of laundry detergent in your home, we strongly suggest you use Oxygen bleach as the ultimate solution.
Take a half cup of bleaching powder and pour it into the washing machine.
Then pour your dirty clothes there and add water. You will get cleaner clothes than you have imagined.
Apart from these two popular alternatives to washing detergent, there are several washing ingredients that you can use to clean clothes instead of detergents.
The most used and accepted options are- handmade washing soap, bar soap, body washing gels, and even mild shampoos.
All these effectively clean dirt and other components of clothes.
Looking at all those options mentioned above, we can now undoubtedly opine that, 'yes' consumers can wash their clothes without using detergent.
However, the use of specialized cloth washing detergents is recommended for the durability of your clothes.
Moreover, washing machines will perform better with a high-quality detergent built only for washing machines to clean clothes.
---
Sale
Now, It's Over To You!
Now I'd like to hear from you: Leave a comment to let me know.
Spread it by Sharing on social media…