Well,
It so happens that it is late night when suddenly we remember to clean our pair of socks or undergarments and find that there is no laundry detergent left at home.
Alternatively, during travelling hours, we also need to clean our clothes without detergent.
At this time,
Many people use shampoo as an alternative.
However, can you wash clothes with shampoo?
Let's find the authentic answer to it.
Can Someone Use a Shampoo to Clean Clothes?
As we go deep to seek the answer to this general question, we should at first understand the ways of cleaning cloth. There are two ways to wash clothes-
1. Washing machine
2. Hand wash
Let's find out whether or not shampoo washing is preferable for these two clothes washing system.
Can you wash clothes with shampoo? amazing solutions!
Click To Tweet
Cleaning With Washing Machine
The Spruce experts strongly discourage people to use shampoo as a washing agent to use clothes in a laundry or washing machine.
It is because shampoo creates an enormous amount of bubbles which is challenging to remove.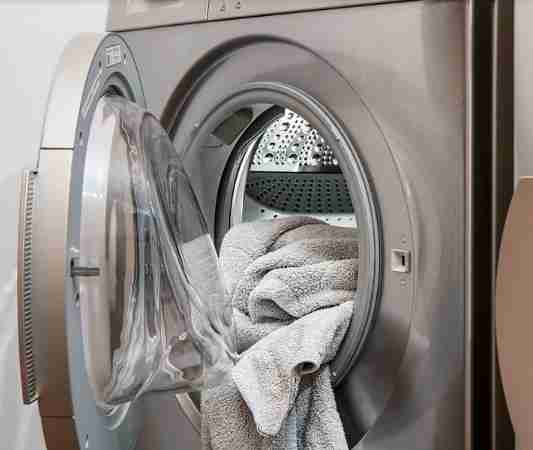 Thus, often, the cleaning process becomes lengthy, and sometimes, the shampoo bubbles soak with your clothes components.
Furthermore, as the rinsing cycle gets longer, the electricity consumption rises greater. It then adds up to your electricity bill.
Hand Washing
If you are to hand wash your clothes, in the middle of the night or hotel room, shampoo might be a good alternative to washing detergent.
It would help if you used a mild shampoo like those for babies instead of an adult shampoo to hand wash your dresses.
Pick one tablespoon of shampoo and mix with a sink full of water. As shampoo rinses oil and grease, it removes most of the stains from your clothes.
However, many people discourage using shampoo as it contains an extraordinary amount of foaming agents.
Sometimes it becomes tough to rinse off these foaming agents as you handwash your clothes.
Nonetheless, if you fall short of washing detergent, a gentle shampoo might be a good alternative for washing small and light-weight garments like socks, t-shirts, and undergarments.
How About Washing Your Clothes With Shampoo?
Final Talks
Can you wash clothes with shampoo?
As we come to the fag end of this article, we would not strongly recommend you to use shampoo as an ultimate alternative to washing your clothes.
However, sometimes it might be an excellent option to handwash your dress to get rid of grease and oil stains.
Therefore, while you travel around, shampoo cleaning is suggested as it saves space in your luggage.
---
Sale
Now, It's Over To You!
Now I'd like to hear from you: Leave a comment to let me know.
Spread it by Sharing on social media…