You got a driver's license, then bought a dream car and considered you're done with it.
No, it's not the end.
Do you know there are some other things you should get?
We mean car repair knowledge and a set of automotive tools that'll help you do the basic repairs on your own and save money on mechanic's services.
Of course,
you may purchase roadside assistance,
but it may not be available at the necessary moment;
you may run out of time and don't even think about waiting for the mechanic.
Consider the situation when another driver wants to help you and he or she knows car repairs, but the lack of instruments won't let this person do it.
Sometimes these tools become useful when you aren't hoping for them at all.
Moreover,
any experienced writer will tell you that the more useful tools you have in your car, the better for you and the people that surround you.
All drivers should have this set, and those who prefer traveling by car should do it as soon as possible.
By the way, there's another good tool for car travelers — Darche panorama 2 review.
It's a comfortable rooftop tent that's easy to set.
It doesn't occupy much space so you'll have a space to accommodate a set of automotive tools. 
We've created this list, bearing in mind that a large percentage of drivers don't have enough knowledge of car repairs, but they'll be able to use these tools. We guarantee it.
Screwdrivers set
There's no point in mentioning that screwdrivers are necessary not only in your car but at home as well.
You can't know what screws in your car become loose and what screws in your car exist at all, so you'd better buy a large set and will always have a driver of the necessary size or shape.
Pay attention to socket sets for car maintenance.
Some manufacturers combine them and sell socket & screwdriver sets.
Sockets may help you fix some details of the car engine,
whereas screwdrivers perform more ordinary tasks,
such as replacing the battery or changing the windshield wipers.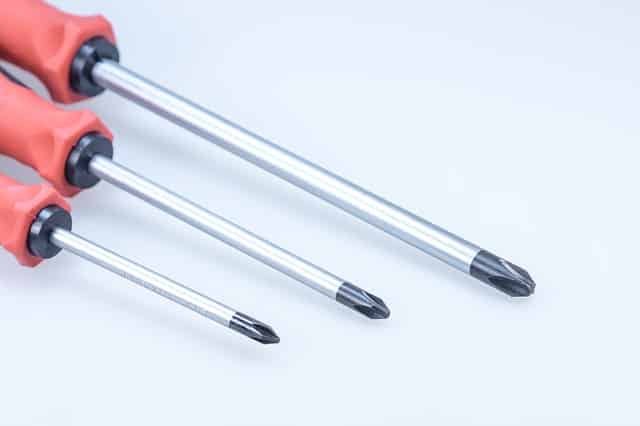 Jack & Tire Iron
If you have a new car, you may have this tool in your trunk;
manufacturers often give them to owners for free,
but you'd better test it before it becomes necessary to make sure it's compatible with your car.
This tool will help you to replace tire irons easily.
But still,
the majority of drivers prefer asking a tire repair center for help.
Life Hammer
It can hardly help you repair your car, but this tool is a must for each driver.
A life hammer is a tool that can save your life in an emergency.
It's so small but so helpful.
It's usually placed near your seat or in any other place within your reach.
You can break the window using it and save yourself and your passengers from the lack of air, the fire, can cut the seatbelt and do other useful things.
We don't want you to use it at any time;
however,
we persist in purchasing it.
Tire Pressure Gauge
Some drivers completely forget about tires,
and
these elements of a vehicle have a big impact on its performance and fuel consumption.
We must measure tire pressure and maintain it on the optimal lever, avoid the tires' durability and other damage, improve the structure, etc.
A tire-pressure gauge is usually a compact tool that can be stored even in your pocket.
Imagine that you need to visit a mechanic at least once in two weeks to check the pressure because you can do it at home.
Like the tire gauge, a citizens band radio is a tool that doesn't directly relate to fixing your car but is useful when you find yourself stuck on the road. If you're traveling cross-country in a vehicle convoy, there's bound to be an area where your cellular signal is low or even nonexistent.
Whether you prefer a handheld CB radio or the installed kind, this communications device can be a lifesaver when you find yourself in a dangerous situation in the middle of nowhere. You can easily alert other people in your party of the peril you are in and get help quickly.
Lug-Nut Wrench
This tool is also used for replacing tires.
Some readers may consider purchasing a multi-drive wrench a better investment of money,
but when you want to unscrew bolts to replace a tire, you can't do without the convenient lug-nut wrench.
This tool lets other people help you in changing the tires because of their shape.
No one other wrench has such a benefit.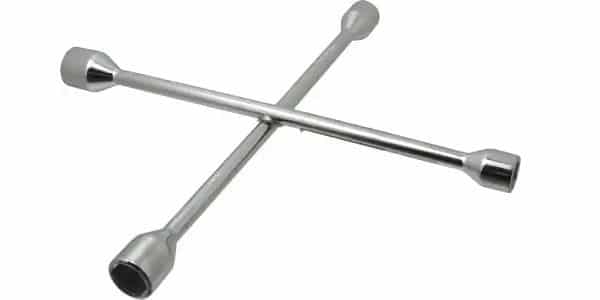 Tow Rope
This tool isn't supposed to be included in this list because the instruments mentioned above are necessary to prevent the situation when the top rope becomes necessary.
But human capabilities aren't limitless, so purchase a tow rope, throw it in your trunk and let it lay there.
You may not need to use it for your own purpose but can help a driver you'll meet on the road. Caring and loving yourself is good,
but don't forget that other people may need your help.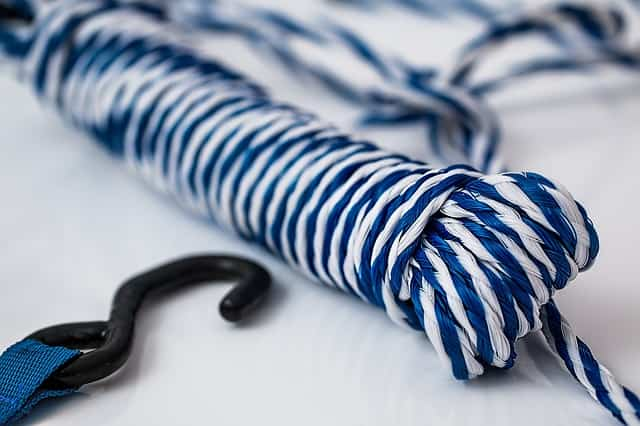 Jumper Cables
You're running out of time, leave your house, sit in your car and understand it doesn't work.
Then you open the hood and understand that your battery is dead.
Buy jumper cables to have a chance to start this car.
But the other item you need for this operation is another similar battery that's already charged.
Use the Internet or ask a mechanist to find out how to connect them to batteries, but there's hardly anything difficult for us. 
---
Sale
Now, It's Over To You!
Now I'd like to hear from you: Leave a comment to let me know.
Spread it by Sharing on social media…