So, you've purchased a boat,
and
You're ready to set sail and take on life's adventures at sea.
But,
before you get ready to do your best Steve Zissou or Magellan attire, you'll want to make sure your vessel is in tip-top shape before you depart.
Here are 5 of our best boat maintenance tips to prolong the life of your boat.
Wash Boat Regularly
Washing your boat every three to four weeks may not be the most glamorous part of boat ownership—
But if you want to keep your boat in good condition, it's a necessary part of the deal.
You should be washing your boat using freshwater and marine cleaning detergents every few weeks
and
should have the hull thoroughly cleaned a few times per year.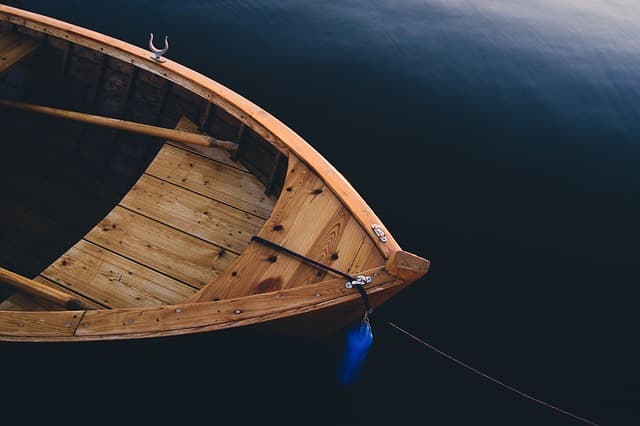 It's important to clean your boat on a regular schedule to eliminate rust, salt buildup, and other damage that can be a result of docking your vessel.
Additionally,
thoroughly washing your boat allows you to check for other mechanical and cosmetic issues that you might not have noticed otherwise.
Don't wait to Make Repairs
If you do notice anything that should be repaired, you should address it right away.
Waiting to repair could exacerbate the damage and lead to a more complex issue that may be more expensive to take care of later down the road.
You can use a 2 part expanding foam to fill most boat cavities on your own.
This allows you to quickly address the issue and prevent further damage to the boat's exterior or interior.
Change the Oil Frequently
Just like cars, boats need regular oil changes to run efficiently.
Each boat make and model requires a different level of service, so refer to the manufacturer's guide to find out how often you need to change your boat's oil and what kind of oil to use.
Proven Way to #Boat #Cleaning & #Maintenance #Tips.
Click To Tweet
The standard frequency is to change the oil about every 100 hours of operation, or once a year.
You can take your boat to a local repair shop to have the oil checked and changed, or you can do it yourself following these steps:
If your boat is docked in the water, start up the engine as normal. If it is on a trailer, supply cooling water to the intake at the gearcase, and start the engine.
Once the engine has warmed up (about 5 minutes), turn it off and remove the oil dipstick.
Insert the oil extractor suction tube into the dipstick pipeline until it stops. Pump out the existing oil.
Use a rag and a wrench to help you remove the oil filter. Rub oil onto the sealing gasket and then secure the new oil filter.
Replace the dipstick and fill the engine with the new oil using the oil fill port, which has a cap marked "oil."
---
Now, It's Over To You!
Now I'd like to hear from you: Leave a comment to let me know.
Spread it by Sharing on social media…