A gemstone with its various colors, shape, and brilliance has attracted the attention of many people over the years.
The Sparkling And Alluring Features Of Gemstones Have Always Fascinated People
Their rarity and natural toughness make them a great choice for people. However, to maintain their sparkle, you will need to give these tough stones some care. They do have high resistance but they are destructible. You have to treat them carefully so that they can remain beautiful and preserve their sparkle. 
Both precious and semi-precious stones need to be cleaned. Using a soft brush and gentle detergent you can clean most of them at home without the aid of any specialized appliance. You have to keep in mind that you do not scrub them too much as then you might cause scratches on the surface. Use a bowl when cleaning your jewelry that has stones on it as sometimes it may loosen up and fall. This way you reduce the chances of the stone falling into the sink and losing it. However, there are still some things you need to keep in mind when cleaning different types of stones. Below are some tips that can help you with the same.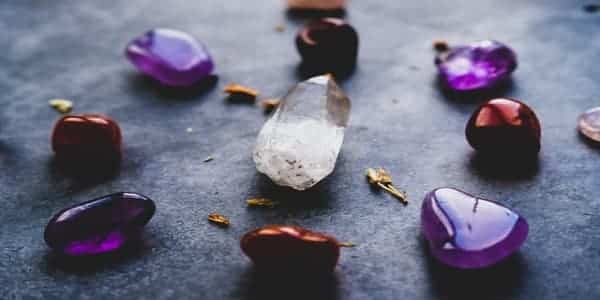 Understand The Composition Of The Gemstone
You need to understand a little about your gemstones and their nature before you attempt to clean them. For most gemstones like rubies, Emeralds, or manmade stones like Synthetic Opal, you can clean them with a brush and gentle detergent. However, for stones that are sensitive in nature, you will have to use a different approach. For example, soft stones like turquoise cannot be soaked for too long as well as organic gems like pearls and ambers need extra soft cloth only to wipe them clean. Always make it a point to clean up any make-up on the jewelry right after you have worn them. If you are using ultrasonic cleaners then make sure you do your research first as they cannot be used on all stones.
Separate Your Gemstones When Storing
All gemstones share the common nature of being hard but they do not necessarily have the same level of hardness. While diamonds are the hardest gemstones, peridots are comparatively softer. When you store all of them in the same box, you may risk them rubbing against each other which will eventually lead to them being damaged. Store the gems separately so that they remain safe. You can also add them in pouches if you prefer to store them in the same box. However, use a box that is specifically used for storing jewelry as it reduces moisture.
Do Not Expose Them To Sunlight
Being exposed to both sunlight and heat for a long time can affect the appearance of your stone jewelry. The color and durability of the gemstone will be affected when it is kept in the heat for prolonged hours. Exposure to sunlight can make them fade their natural color and some might even get completely bleached out. This is because when the gemstones are in heat for long, then the natural moisture in some of the gemstones gets dried up. This may lead to a change in their appearance. Further on, in some extreme cases, it can cause a fracture in the gemstone.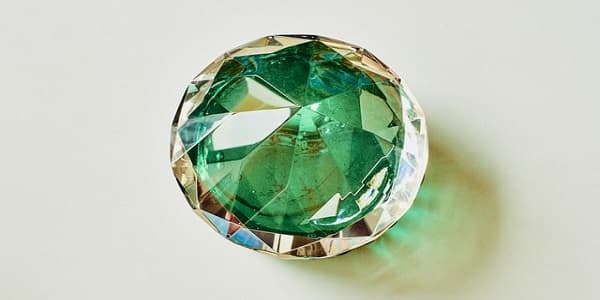 Do Not Use Chemicals On Them
No matter what your jewelry is made of, whether it is with gold or platinum, exposing them to chemicals will have a harmful effect. This means exposing them to any extreme or daily use chemicals like perfumes, hair sprays, and so on. Your cosmetics can have a negative impact on your gemstones and jewelry. If you want to wear your jewelry for any occasion, then do so at the end after you have finished applying make-up and perfume, and then make it a point to remove it first after you have returned from the event. Remember that wearing your jewelry while swimming too can damage it as bleach and chlorine are strong oxidizers.
Special Care For Treated Gems
If you have colored gems these are treated to improve color and clarity. This includes the bleaching with hydrogen peroxide for pearls or metal oxides for colorless topaz. You have to take extra care when handling these gems. Using any harsh treatments to clean them like solvents or heat can damage them completely. If your gemstone has gone through any such treatment then you need to take care of it accordingly. These need to keep in soft packaging and in dry places.
Ditch The Toothpaste Myth
Toothpaste somehow has come up as a solution for so many things be it skin problems or using it to clean jewelry. The truth remains that is best used only for brushing your teeth. Any such abrasives or kinds of toothpaste should never be used to clean your jewelry or gemstones. Though there are countless people who recommend it, it is a complete no-no from expert jewelers. These can damage the surface of the metal and your stones too.
Remember that your gemstones are precious and so your approach towards cleaning them should be likewise. By maintaining them properly, you will be able to preserve their sparkle for years to come.
---
Sale
Now, It's Over To You!
Now I'd like to hear from you: Leave a comment to let me know.
Spread it by Sharing on social media…