Cleaning and fixing your home is not light-duty. In this era,
house cleaning help is unavoidable, more of a need.
Some companies use service business management software to make themselves noticed without hustle. In most cases, these companies franchise, while others are locally owned and operated entities.
Hiring the right company to clean and fix your home ensures that your house is well kept and maintained by experts. This accords your time, freedom, and satisfaction.
Choosing the best home cleaning company can be an uphill task if you don't know what to consider.
Where to Start
It is human nature to have reservations while inviting someone you don't know into your home. It doesn't matter whether they meet your needs. The best way to hire the right cleaning company is through family, friends, or neighbor referrals. Alternatively, an online search with definite reviews might land you a reliable cleaning and fixing company.
Promotional items such as mailings, fliers, and coupons can get you there. Before you pick a reliable company to clean and fix your home, be careful of scammers and sub-contractors.
Here are some tips you should consider while looking for a company to clean your home:
Positive Reviews
A good home cleaning company will have references. The longer they have been to the business, the higher they should have positive ratings. Please focus on the online reviews; you can observe how reviewers are rating them. Get information on the company and how their employees are. The best home cleaning company will have such arrangements for you.
Flexible Schedules
One reason for looking for a cleaning company is probably due to your busy schedule. You'll need your plan considered, and a proper house cleaning and the fixing company will agree with you.
Figure out when, depending on your household, you should figure the cleaning routine. How many people are in your house? Do you have kids or teens? Probably a weekly service suits you. Is it just you, and working full time? Maybe a monthly cleaning will suit you best. The proper house cleaning and the fixing company will help you determine the best schedule.
A good home cleaning and fixing company should have a direct communication channel. They embrace a simple online booking system that enables clients to fix a cleaning session faster and safely.
Right Equipment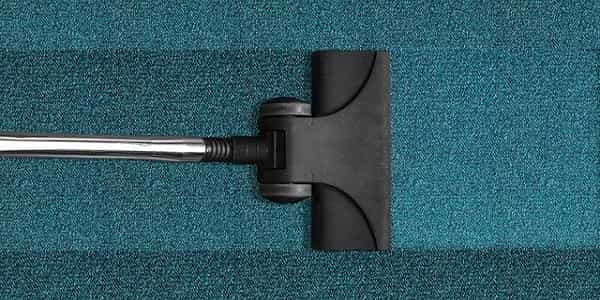 It is prudent to understand the company's type of equipment and how they intend to use it in your home. The right company knows what tool to use and where. What suits tile, carpet, and even hardwood. Check keenly to be sure of what they will use on your floor. Appropriate equipment will give your home a quality finish.
Cleaning Supplies
Establish who is responsible for the cleaning supplies. Are they coming with theirs, or are you providing them? Determine if their cleaning detergents are safe for humans and pets. Either way, the right company will recommend what works best on your surface and bring the best cleaning supplies to your home. Don't compromise on quality.
Payment Options
Are payments made after every visit, or is it scheduled? Is it cash or credit? Budget issues should be sorted in advance because cleaning a home is intensive. A good home cleaning company will work with your budget to ensure your home is clean. There should be clear timelines on when to make payments. Ensure you go for a company that provides several payment options that work best for you.
Quality Assurance and Guarantees
The reason for picking a home cleaning company is to make your home look its best. So you wouldn't appreciate a company that does a mediocre job. Determine their quality assurance measures. Establish if they have trained technicians, is there a supervisor, what happens if their technicians cause damage to your items? Does the company have guarantees for the services they offer, to what limits? This will come in handy in case you need to invoke a guarantee.
Bonding and Insurance
Accidents happen! Go for a home cleaning company that is bonded and has insurance. Bonding will cover your items, either broken, misplaced, or stolen. Check what their bonding policy says before settling on them. Insurance covers incidences of accidents that may occur to workers during the cleaning. Find out if the company has liability insurance to cover any slip-ups.
Staff Background Screening
A reputable home cleaning and fixing company performs screening to their staff. The background checks ensure your safety and your home because whoever is coming into your home is well known.
Professional Credentials
The right house cleaning company has qualified technicians. Ensure you hire a company that has professionals whose credentials are not questionable. This gives assurance on the quality of work and the time factor.
A good home cleaning company will give you technicians expertise on what they do, be it moving a couch from one corner to the other, or wiping the ceiling to remove cobwebs. Experts would know how to interact with you as they go about with their duties.
Services Offered
Please get to know the cleaning services offered by the cleaning company before entering into a contract with them. A well-established company will provide complete suite cleaning services. Such services should cover indoor and outdoor cleaning, sanitation, commercial and domestic cleaning, and support cleaning services.
Green and Clean
For a sustainable environment, the right home cleaning company should offer eco-friendly cleaning, charges notwithstanding. At the client's request, it should be able to use eco-friendly products.
Meeting These Standards and Then…
Getting the proper house cleaning and fixing company sounds complicated if you don't have the essential tips to guide you. Having gone through this article, we are sure you find it easy to source for a company.
Don't worry about a home cleaner. Pick your gadget and start identifying whom you want to work with. Look for professionalism, customer-oriented, with a guarantee to customer satisfaction, and have the home cleaned.
---
Sale
Now, It's Over To You!
Now I'd like to hear from you: Leave a comment to let me know.
Spread it by Sharing on social media…