I have seen lots of arguments on selecting the better one backpack leaf blower Stihl and Husqvarna.
These arguments go on but the result is always contradictory. Even I am here to talk about this topic. Obviously, both of them are high quality, top rated and best backpack leaf blowers.
But both of them have several differences those make them popular in their ways.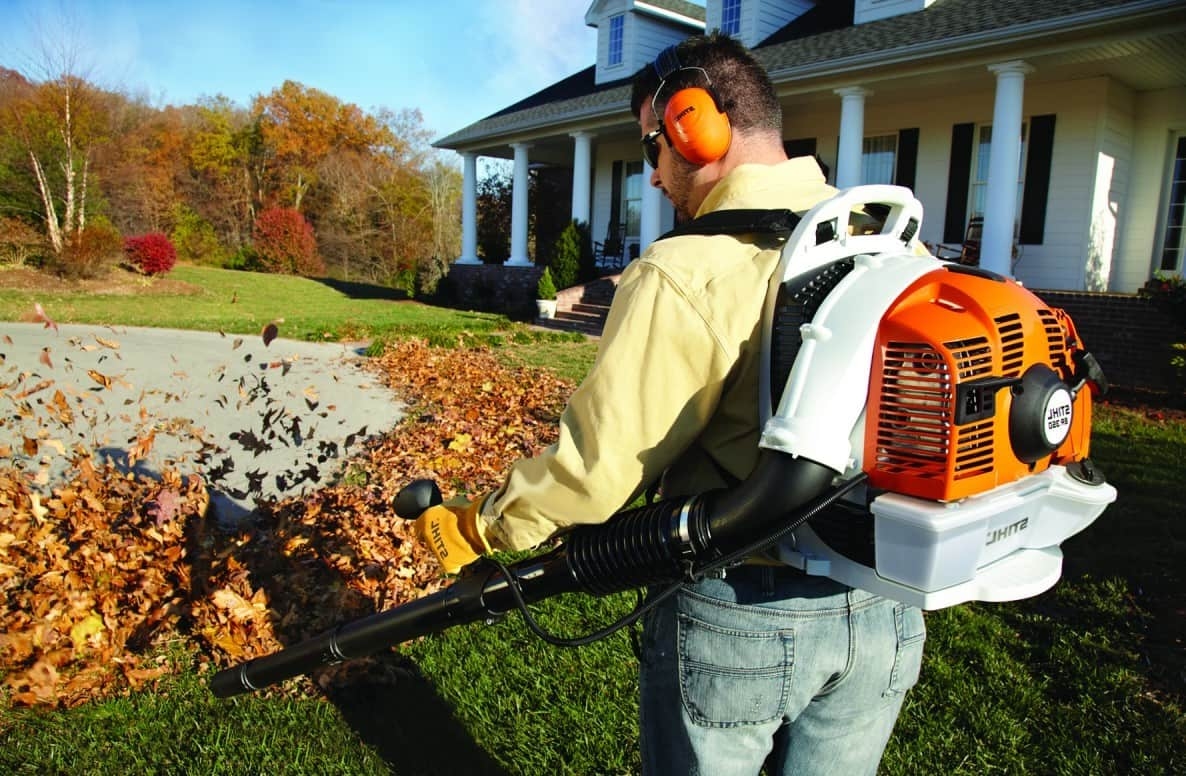 I have selected two different models of these brands: Stihl BR 600M and Husqvarna 570 BTS.
Stihl backpack blowers like this 600M are lightweight, well-structured and powerful. You can make the machine ready with least warm-up time.
It can move the leaves and other dirty things at the ¾ throttle. The airspeed is medium but you can get more than 200 MPH (similar to Husqvarna) from Stihl backpack blowers.
Backpack #Leaf #Blower #Stihl vs #Husqvarna
Click To Tweet
Even you can save your money using this fuel-efficient device. However, you can use the blowers for any regular to heavy duty task.
But there are problems too with Stihl leaf blowers. You may fall into problems in cleaning the machine as well as proper nozzle attachments.
On the other hand, Husqvarna didn't put a look at the weight of the 570 BTS. It's quite heavier than 600M because of the large fuel tank.
But definitely, you can run it for more duration. The ergonomic design can fascinate you.
Wide shoulder straps, air-filter design, cooling system while it's hotter and some other features are common features of Husqvarna backpack leaf blowers.
With full throttle, there are very few competitors available at the market which can beat this brand.
Again,
It can reduce exhaust emissions more than Stihl.
Nevertheless, moving the debris with air is less in amount than Stihl blowers.
Your neighbors will get more noise when you use Husqvarna equipment.
There are more things you can know when you practically use any of these two brands. Check out online to compare them more with more statistics.
---
Sale
Now, It's Over To You!
Now I'd like to hear from you: Leave a comment to let me know.
Spread it by Sharing on social media…