The backyard is everyone's favorite place to hang out.
Whether you're grilling burgers with the family, playing a game of catch with your kids, or just lounging in the hammock and reading a book on a lazy day — the backyard has something for everyone!
However,
it's not always easy to keep up with all that needs to be done outside.
Decluttering and Organizing
Outdoor spaces can get messy quickly, and it's important to make time for decluttering. If you have a lot of outdoor equipment and items that need to go back inside at night, consider making a bin or shelf where they can be stored easily and accessed when needed.
Keeping your space organized is also key – there will be less clutter to clean up if you know exactly where things are!
On the other hand, if you're planning a big reorganization and backyard cleaning which involves large objects such as furniture and grill equipment, consider getting one of those construction bins.
Furthermore, the Geelong bin hiring process is quite easy, and it's certainly much easier to clean up clutter when you know where everything is stored. These bins are then rolled away and stored until needed again.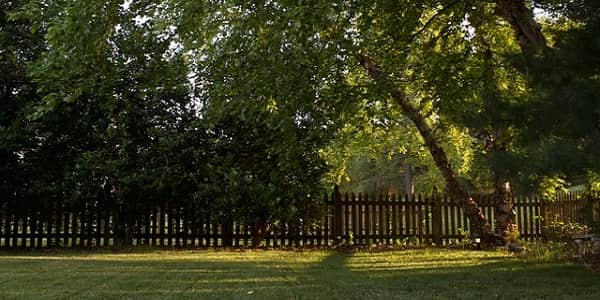 Having a set routine for backyard decluttering can help too! For example, during the week before trash day, all of the outdoor items need to be thrown out in one spot so they can simply be picked up by garbage collectors. This way you won't have to do any heavy lifting before getting rid of them!
Cleaning the Area
Now that you've decluttered and organized your outdoor space, it's time to clean! Be sure to hose down any dirty surfaces before scrubbing them with soap.
The areas which are most likely to be dirtiest are the ground itself, along with all of the vegetation. You can even use a pressure washer for this, but make sure you don't damage anything because it is rather powerful!
If there are stains on your patio or decks, consider using baking soda mixed with hydrogen peroxide – turn into a paste and leave for at least 30 minutes before hosing down.
For pet messes, use an enzymatic cleaner that specifically targets animal odors. This will ensure that no strong smells remain afterward.
Plants and Leaves
Leaves and other plant matter can be a constant issue with yards, as they'll accumulate quickly throughout the seasons. This doesn't mean you should avoid maintaining your yard – it simply means you need to find a way to remove these dead leaves and plants.
If you have an outdoor fireplace, consider cleaning the chimney before lighting a fire and removing burned leaves from around it afterward. You may also want to invest in some leaf blowers if this is something you struggle with every year!
Grass clippings are another large problem that will build up unless removed immediately after cutting the grass. If you have a large yard, consider a self-propelled mower – they help to reduce the amount of time spent managing this issue. Be sure to dispose of grass clippings properly as well.
Outdoor Furniture
It's important to keep your outdoor furniture clean as it can be very dirty. For example, outdoor tables and chairs may accumulate small scratches which make them look old – use a metal polish to remove these!
You can also clean plastic or wood by simply dampening a cloth with some dish soap before wiping the surface down. Make sure you don't get any of this on your skin though, as it can dry out the epidermis rather quickly!
For fabric pieces, water is usually sufficient for cleaning surfaces that aren't too stained or dirty – simply spray a little bit of water onto the fabric and wipe away with a towel.
If there are still stains left after doing so, consider using some hydrogen peroxide mixed with baking soda into a paste. Leave it to soak for at least 30 minutes before scrubbing with a sponge or brush, and then rinsing away!
After this, hang your outdoor furniture in the sun to dry naturally. Not only will this get rid of any bacteria, but it can also eliminate odors that tend to accumulate if left indoors. When done properly, there should be no lingering smells left behind whatsoever!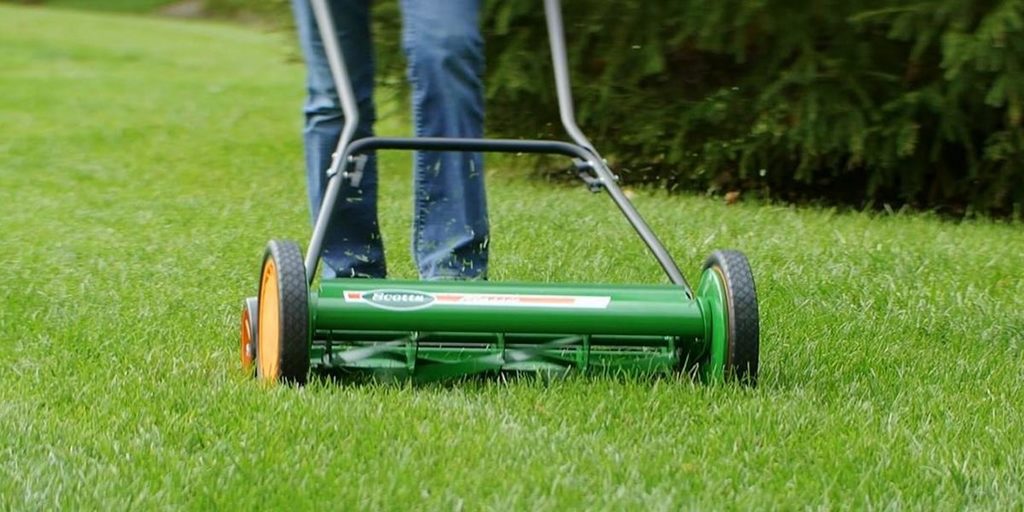 Animal and Pest Prevention
Pests are inevitable no matter how much time or money you spend on your outdoor space, but there are still ways that you can prevent them from coming around, by getting pets, for example. Not just dogs either – cats will eat birds and rodents as well.
Peppermint oil has been known to work against mosquitoes and other flying bugs, so plant some in your yard to keep them at bay!
Other creatures can be prevented in your backyard by keeping lids in garbage bins and bringing pet food inside. For any larger animals, you might need to consider the fencing option!
It is important to clean your outdoor space regularly. You can do this by washing down dirty surfaces, removing leaves and other plant matter, cleaning the fireplace chimney before using it, removing grass clippings, washing outdoor furniture pieces, using cleaning products to quietly clean surfaces, and using peppermint oil to prevent pests.
Hopefully, these tips will be helpful for you too!
---
Sale
Now, It's Over To You!
Now I'd like to hear from you: Leave a comment to let me know.
Spread it by Sharing on social media…