Coming home to a sparkling clean house is satisfying. You gain the confidence to host guests that you might be expecting. However, thorough house cleaning is tiresome and overwhelming, mainly because you have to clean every room and appliance in your house. 
Deep cleaning goes beyond decluttering. It involves the washing and vigorous scrabbing of every nitty-gritty and those easily overlooked sections of your home. It's different from the normal cleaning you do, as it aims to remove the deep dirt and grime in your house. For more ideal cleaning hacks check out bestcleaneradviser.com.
What Is Deep Cleaning And Why Is It Important?
Deep cleaning includes the occasionally ignored areas during normal cleaning like the washing machine, behind your appliances, under the fridge, your carpets, under the sofas, cabinets, window sills, chairs, faucets, and sink basins, among others. You may also try cleaning the bathroom—floors, walls, shower, bathtub, toilet, lavatory, cabinets, and mirrors. Dust picture frames, baseboards, and light fixtures when deep cleaning.  
Because of the heavy requirements (time and resources) of deep cleaning, you may need important tips from cleaning and organizing pros. Some dirt and stains are usually deep-seated, causing your house to have a foul smell. You may thus seek qualified technicians who may help you with odor removal. 
It's important to deep clean your home regularly so that any stain, bacteria, fungi, mold, and grime will be removed, keeping your house clean and your family healthy. Over time, dirt, dust, and bacteria start to accumulate on surfaces that have long been left without being cleaned. Deep clean your house to ensure that your house environment is healthy to live in. You'll free your house from contaminants like bacteria, animal dander, molds, cat saliva, viruses, pollen, dust mites, and cockroaches. 
These pollutants may cause health problems like pollen allergies—sneezing, coughing, watery eyes, dizziness, lethargy, and shortness of breath. Allergies are believed to get triggered through continued exposure to certain biologic allergens. Other pollen allergies may be life-threatening like asthmatic responses to pollutants.  
How To Deep Clean Your House Effectively
It's recommended that you should do deep cleaning twice a month. In this article, you'll learn 10 tips to deep clean your house.
Read on below.
Use A Vacuum Cleaner For Your Doormats
If you have mats outside your door and another inside, you need to clean them carefully since most of the dirt coming from outside might get stuck in them. Beat or vigorously shake them to remove loose dirt. Afterward, vacuum both sides to deep clean. Blowing the back of the mat will dislodge dirt out to the floor where you can easily pick it up. If your mat can be washed using a washing machine, do so using a detergent. Ensure that it's completely dry before putting it back in its place. 
Get A Glass Window Cleaner
On an overcast day, begin cleaning your windows from the shady side of your house. Direct sunlight may cause streaks on your windows. Dust the shades and blinds using a duster. Go on to vacuum the fabric drapes and shades as well.  Raise the blinds and shades and wash your glass windows using a reusable microfiber cloth and a glass cleaner.
Microfiber is highly absorbent, washable, and will leave your glass shining and streak-free.  If your windows are extra dirty, use plenty of window cleaner to suspend and dissolve dirt, making it easy to wipe away. Skimping may still leave your window dirty and with streaks. 
Don't Ignore The Kitchen Sink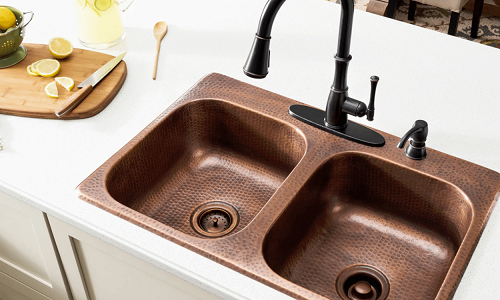 Run some lemon rind slivers in the dirty water drainage pipes. Allow hot water to pass to help you do away with unwanted odors. Alternatively, you may use boiling water and baking soda. Just pour a cup of baking powder through the drainage, then follow through with two cups of boiling water. Allow this mixture to settle around 30 minutes before you use a plunger to get rid of any clogs. 
Dust Your Kitchen Cabinets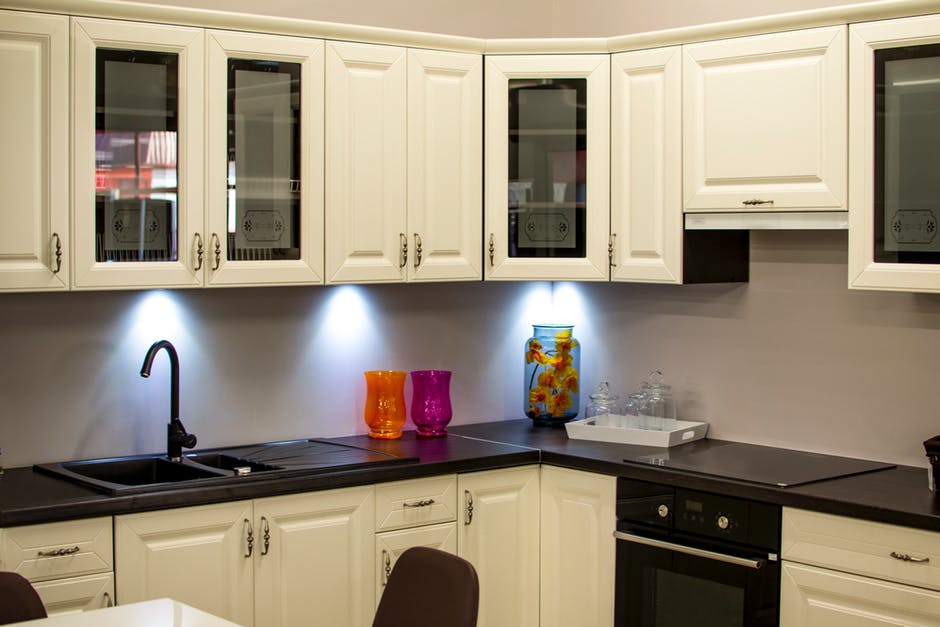 Unconsciously, kitchen cabinets get a grim of grease and dust which both pile up over time. To get rid of them, you may mix water and vinegar in the ratio of 1:1 and put it into a spray bottle. Spray on the cabinets and wait for about two minutes. Wipe them clean using a soft cloth. For extremely grimy cabinets, you may add an adequate amount of washing detergent into the water and vinegar before you spray and wipe your kitchen cabinets using a soft cloth. 
Steam Clean Your Mattress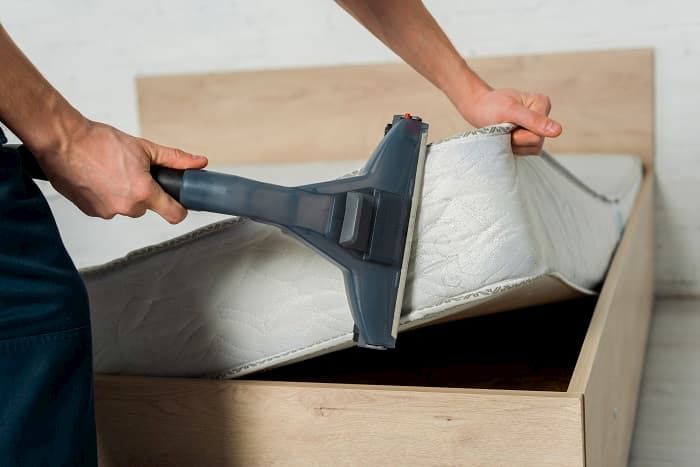 You may need to dust your mattress by using a vacuum cleaner's upholstery tool fitted on the cleaner. It's recommended that you do this regularly, with a few months' interval, especially when you have someone in your home with allergy problems. Aim to thoroughly deep clean the top, bottom, and sides of your mattress. 
Once turned on, press the vacuum cleaner firmly on your mattress to suck any dust trapped under the fabric's surface. Using the crevice tool, work on the quilting, edge welting, and the place where your pillow top is attached.
Alternatively, you may steam clean your mattress. Pass the steamer over your mattress with the nozzle against the fabric. Dust mites hiding close to the surface are most likely to be killed by the steam. Vacuum your mattress after steaming to get rid of the dust mites' remnants. 
If your pets sleep on the mattress, it might have stains. Use an upholstery and carpet cleaner for removing pet stains. This cleaner is believed to have enzymes that remove odors. 
Wipe Your Phones And Electronics Using A Disinfectant
You might or might not be aware that your phone carries many germs more than a toilet seat. Power off your phone, wipe using a soft microfiber cloth, and with a disinfectant. Wait for a couple of minutes and wipe dry using a paper towel. Repeat the same process for any other appliance that you may have in your houses like a computer mouse and TV remote. 
Wash Your Bedding Using A Detergent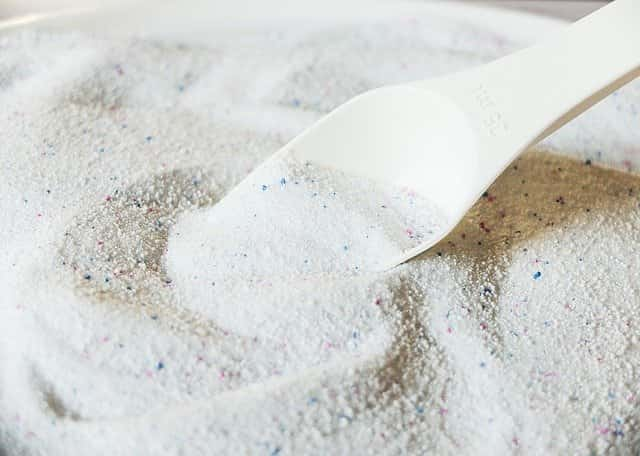 Your bedding gets smeared with body oil stains and develops a displeasing odor. To rid it of the stains and odor, you'll have to deep clean your bedding. You'll need your usual drier and washing machine for this, but doing it in the tub by hand will also get the work done. Use your preferred detergent. 
In addition, you'll need dish soap to help you tear apart the oils in your sheets, borax to clear the odors, and distilled vinegar which acts as a fabric softener that also neutralizes odors. Vinegar doesn't leave any residue as it dries clean, leaving no scent behind. 
Into the washing machine, add your laundry washing machine detergent and pour hot water. Add about three squirts of dishwashing soap into the water and wait for them to mix thoroughly. Add borax and dip your sheets until they're submerged completely. Add a third of a cup of distilled vinegar and wait for about 30 minutes. Start the wash cycle. After a cycle, you may now dry the bedding with a sheet drier. Your sheets will be super fresh and clean by then. 
Mop Your Floors Vigorously
Floors have to handle foot traffic daily, which may result in scuffs, spills, and mishaps. Remove your floors' deep-seated dirt by deep cleaning them. To deep clean your floors, move your furniture, even the large ones like sofas and beds. Place the heavy furniture on furniture slides to move them. Get a hold of your vacuum tool and remove the dirt at the corners and along baseboards. If your floor is hard, you can use a microfiber mop. Employ an appropriate cleaner for your flooring's surface type. 
For deep cleaning hardwood floors, the procedure is different. You'll start with preventive measures that protect the floor and reduce the time you'll spend cleaning. Dust your floor using a mopper treated with a dusting agent to get rid of the dust, pet hair, and dirt that may scratch the floor surface.
The best mops are those whose heads are fitted with a microfiber. This material effectively traps grime and dust. Precisely follow the instructions by the manufacturer on how to polish the wood floor. Excellent mops don't need an additional cleaning agent. 
You may vacuum your wood floor regularly with a floor-brush attachment. Avoid vacuums with bar attachments that may cause scratches on the floor's wood finish. Disposable electrostatic clothes may help you dust quickly. 
So, why waiting? Just visit and get your free quote from Dash Maids for quality deep cleaning service.
Wash Your Carpets
Regardless of the carpet you have (wall-to-wall or small area rug), you'll have to deep clean it to remove soil, brighten color, restore fiber buoyancy, and remove stains. You can clean your carpet using a steam cleaner and detergent. You may also hire a heavy-duty steam cleaner, especially for wall-to-wall carpets, though it may be costly.
To do it on your own, follow these steps in deep cleaning your carpet:
Remove all loose soil using a vacuum cleaner. If you have a small carpet, you may remove the soil using a broom. 
Pre-treat stains like tar, oil, and pet stains. You may need a stain removal chart to know the right kind of stain cleaners to use. 
Make a solution of water and vinegar.
Pour the solution on the carpet until it's damp.
Wait for a couple of minutes before blotting the soil and vinegar solution with a microfiber cloth.
Rinse your microfiber using clean water as you blot the carpet and change the water when it gets soiled.
Open your windows and doors to let the carpet air dry. 
Scrab Your Walls  
It's okay to find yourself clueless when it comes to cleaning your walls. Should you know what to do, then good for you! But if you feel inadequate to get the job done, you may contact the services of trusted cleaning enterprises to satisfy your lofty expectations.
If you decide to do it yourself, then follow these simple steps to clean your walls:
Gather supplies—water, stain remover, dish soap, baking soda, tack cloth, soft clothes, vacuum fitted with a dust brush, hydrogen peroxide, and foam craft brush. 
Use towels along the base of the walls to guard the floor against drips.
Dust your walls with the dust brush vacuum attachment and wipe using the tack cloth.
Add the dish soap to the water.
Test an invisible patch of the wall for imminent damage. Matte and wallpaper paint are delicate compared to high-gloss paint walls.
If it's safe to go ahead, wash your walls in circular motions. Begin from top to bottom gently.
Rub any stubborn stains using baking soda until the stains are removed.
Rinse your walls with water and a wet cloth.
Finally, dry the walls using a super clean and dry cloth.
Conclusion
Be apt to deep clean your home regularly. You'll increase the quality of your living space by doing so. You'll also keep away germs and bacteria and level up the health of your family through uncompromised deep cleaning. You may do a deep cleaning with your family members or you may get professional deep cleaners to do it for you. 
---
Sale
Now, It's Over To You!
Now I'd like to hear from you: Leave a comment to let me know.
Spread it by Sharing on social media…