When your home is messy, unorganized, or cluttered, it can become overwhelming to be surrounded by chaos in your space.
Maybe you've been super busy lately, you're working full time, or the kids haven't been picking up after themselves, either way, it is easy for your home to become messy with everything going on in your daily life.
If you want to eliminate the mess while coming up with new ways to keep your space decluttered and organized, there are plenty of effective tips that can help you clean up your home with ease. While it may take some time, your home will look and feel like a brand new space once everything is complete.
Whether you make cleaning up a part of your daily routine, set aside a certain time to clean or hire a cleaning crew to visit your home weekly, this can help you continue to keep your space clean and tidy.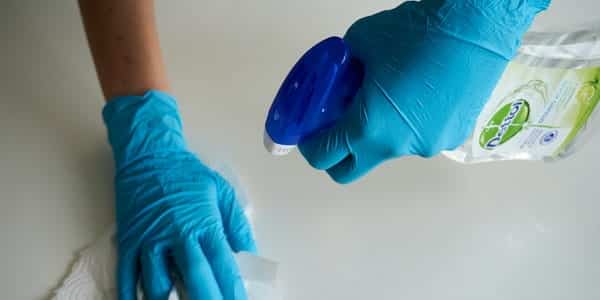 If you need the motivation to get going or some inspiration to get your home back in order, use these effective cleaning tips to help you get started – soon enough you'll be relaxing in your clean, organized, and clutter-free home.
Get Motivated to Clean
Oftentimes, it can be difficult to get motivated to start cleaning and get into the groove of tidying up your home. If you are seeking some motivation, try turning on some of your favorite music or listening to an interesting podcast. This will inevitably make the cleaning process a bit more enjoyable, plus it can make time go by faster and help boost your mood.
Be Prepared
To make it easier on yourself once you get into the cleaning mood, be prepared and get any of the cleanings supplies out that you will need. Keep them in a central place where they will be available to grab and then put away. This will help you stay on track and save time, instead of losing focus while spending hours searching your house for the mop or broom.
Give Yourself a Time Frame
Whether you're feeling unmotivated or you're unsure where to begin, start by giving yourself a time frame. You could decide to clean from 12:00 to 1:00 on your day off or set a timer on your phone for 45 minutes, then see how much you've gotten done.
Either way, by setting time out of your day to clean, you will make it easier to find the motivation and energy to get each household task done.
Start with Laundry
If you notice that there is a lot of laundries that needs to be done throughout your home, one of the first things you should do is start with laundry. Go through each room and gather all of the clothes that need to be washed, get them organized, and begin your first load. This will give you the chance to get your laundry going while you tackle cleaning another area of your home.
This will also give you a headstart on your laundry while giving you a time frame to work in while you wait for the washer to beep for the next load.
Take It Room by Room
If the mess in your home has become overwhelming, sometimes it can be easier to go room by room as you are cleaning. This can keep the process from becoming too stressful, allowing you to get everything done one step at a time.
Start with rooms that are used most often, such as your kitchen, bathroom, living room, then bedroom spaces. Once you have cleaned the places that are a priority, then you can move on to other areas in your home like your guest bedroom, foyer, basement, or dining room. This can help you manage the mess with ease, taking care of each room one by one.
Organize as You Go
When cleaning up each room in your home, make sure to organize cluttered areas as you go.
Sometimes when there is a lot to get done it is easy to overlook certain disorganization or decide to save it for another day, but this will just make it easier for the mess to return. To avoid this, take the extra time to organize in each room and give each space the refresh it needs.
To go the extra mile, look for helpful organizational tools online. This will help you keep spaces that are difficult to organize clean, such as drawers, closets, or cabinets. See what will work best for your lifestyle and find something that will keep your space clean with ease.
This will give you the satisfaction of not only coming home to a clean home but an organized one too.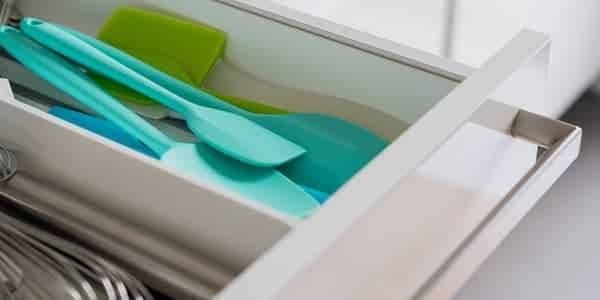 Declutter as Needed
When cleaning up different rooms in your home, it is valuable to declutter each space one by one. If you notice a pile of clothes, toys, or random items that you no longer have any use for, use this opportunity to get rid of those items. If they serve you no purpose, give these things to someone else who can put them to good use.
You could host a yard sale to get rid of unwanted items or you could create a box for donations and give back to your local charity or shelter. Not only is this a great way to give back and create space in your home, but it can help reduce your stress and anxiety too.
Hire a Cleaning Crew
If you've taken on a busy schedule and you no longer have the time to tackle the mess in your home, it may be time to hire a cleaning service to help you out.
Whether you're working full time or your kids are busy with after-school activities and you can't find the free time to clean your entire home, let a cleaning crew do the work for you. With their knowledge and expertise, they will have your home looking clean, refreshed, and brand new in no time.
You could even make this a part of your weekly routine, to make sure your space is always clean, organized, and decluttered to your liking. 
You don't need to worry about hiring a cleaning crew or agency since there're almost 3 million people working in American cleaning industry. So, you should get a cleaning agent within your budget range in your locality. For instance, "4 Senses House Cleaning" can be your go to option if you live in Minnesota or near its suburb. They offer every cleaning service from deep cleaning to customize cleaning to meet your budget and requirements.
Tips for Keeping Your Home Clean:
Establish a daily cleaning routine
Pick up after yourself each day, leaving no mess behind to accumulate overtime
Keep a cleaning chart in your home, assigning jobs to all of your family members to make the mess easier to keep up with
Invest in a robot vacuum, to help keep the floor clean even while you're at work
Hire on a cleaning crew, to tidy your home each week and accommodate your busy schedule
Keeping Your Home Clean and Tidy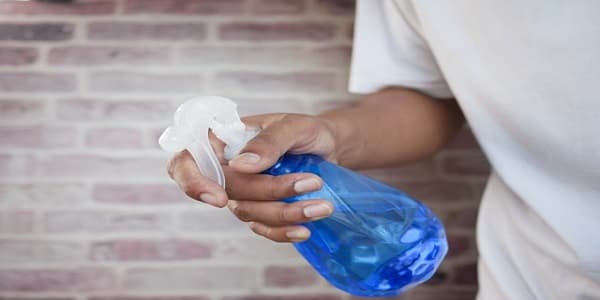 If you've been looking for motivation or inspiration to get the cleaning process started, utilize these effective tips for cleaning a messy house to help you out. Start by getting prepared and playing some of your favorite tunes, then go room by room handling each mess one by one. Eliminate the stress that comes with a messy home by taking your time to clean, declutter, and organize each space.
To keep your home clean, create a routine that works for you. Whether you set aside time each week to clean, take on small tasks each day, or hire a cleaning crew to help you out, there are plenty of easy ways to make sure your home is mess-free.
Do what works for you and your schedule, creating a clean, inviting, and comfortable space to live in.
---
Sale
Now, It's Over To You!
Now I'd like to hear from you: Leave a comment to let me know.
Spread it by Sharing on social media…