There are specific tasks around the house that require you to use several products.
This happens when you want to get rid of the filth and grime on surfaces like countertops or even floors. You can choose from common cleaners available in your home but sometimes, these aren't enough to do what you need them to do! Or, maybe you're just looking for an alternative way of cleaning. If so, then why not start using biodegradable enzyme cleaners? Here you should start using biodegradable enzyme cleaners, degreasers, and disinfectants.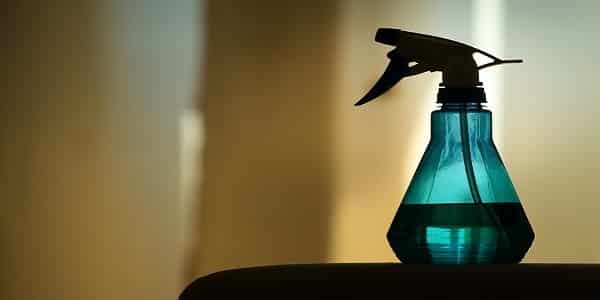 They Are Safer To Use
Probably the first thing you'll notice about enzyme cleaners is that they are safe to use. If you have kids, then it's important that you buy something that won't harm them. Even if there are no kids around, you definitely don't want to bring your family close to toxic chemicals just so your house would be clean.
Regular chemical cleaners can sometimes cause allergies and even asthma! To avoid these things from happening, simply go for enzyme cleaners instead of conventional ones.
They Are Very Affordable
You probably have deep pockets when it comes to buying cleaning products since you have to use them regularly, but, these BioEnzymes cleaners are very affordable so you don't have to worry about burning a hole in your wallet just so your home can be clean. You can buy this for as low as two dollars per 1-liter bottle which is around 36 fluid ounces.
Compared to other brands, enzyme cleaners are more cost-efficient and they do the job just as fine too!
They Work Faster
The next thing you're going to find out is that enzyme cleaners work a lot faster than those common products. You can come home from work and see your loved ones already using the clean, shiny surfaces in their rooms without seeing streaks or spots anywhere! Their quick action can be attributed to its main ingredient which is the protease enzyme.
If you have ever heard of meat tenderizers before, then you know what enzymes are all about! They break down proteins into smaller fragments that would easily wipe off.
They Are Environmentally Friendly
Even if these kinds of chemicals may not damage humans, they do harm the environment. To save Mother Nature from further toxins, go for biodegradable enzyme cleaners instead. These kinds of products won't contaminate groundwater nor would they contribute to air pollution. They are non-flammable and won't release hazardous fumes when exposed to high temperatures.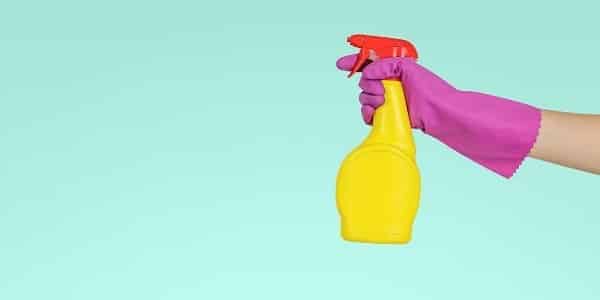 They Are Easier To Use
Compared to other kinds of cleaning products, enzyme cleaners are much easier to use! You just have to pour it on the dirty surface, let it sit for minutes or even hours depending on how bad the stains are, then wipe it off with a clean towel or cloth—that's it! For tougher stains that won't come off with just one wipe, you can leave the solution there for up to 24 hours and then repeat the process later on.
They Come In Different Forms And Sizes
Lastly, there are lots of types that come in different forms and sizes. You can choose from liquid, powder, or even spray versions depending on what you find most convenient for your needs. There are even products that you can mix with water and others that are ready to use without any need for dilution. You can buy enzyme cleaners in bulk or simply purchase a small bottle—the choice is all yours!
They Smell Nice
Since good smells are associated with cleanliness, enzyme cleaners come infused with fragrances to make your home smell fresh. Some of them even produce aromas that can soothe you as well! If you think some kinds of chemical cleaners have a strong odor, then these ones would be a more tolerable choice for those who have sensitive noses.
Also, the good thing about having a scented product is that you can use it in more than one room of your house—just make sure to put the fragrances in different air fresheners.
They Can Be Used On Different Surfaces
Another thing that makes enzyme cleaners stand out from the rest is their ability to work on different surfaces such as tiles, grout, marble, glass, and even stainless steel! They would also be perfect for cleaning those old car seats and carpets. Plus, they're not just limited to use inside your home. If you have a dirty oven or stovetop at your workplace, then these kinds of cleaners can definitely help with that too!
The next time that you need a cleaner around your house, one for hardwood floors, countertops, or even carpets, go for a biodegradable enzyme cleaner instead of those ordinary ones. If you are looking to replace your chemical cleaners with something more environmentally friendly, then using biodegradable enzyme cleaners would be the best solution. These cleaning products don't harm humans and do not contaminate any part of our ecosystem which is why it's one of the safest options out there. It works faster than other kinds of chemicals do so you can go about doing your chores sooner than later. Plus, it's also affordable and comes in various forms depending on your preferences. Now that you know everything you need to know about them, what are you waiting for? Start using these enzyme cleaners now!
---
Sale
Now, It's Over To You!
Now I'd like to hear from you: Leave a comment to let me know.
Spread it by Sharing on social media…