If you have a lawn you have most certainly faced a stubborn clover problem.
If you're planning to grow one, you will probably come to the point of the problem with clover.
The most common reasons for clover developing on your lawn are poor nitrogen levels in soil, compacted soil, and wrong soil pH.
Although most people don't link clover on their lawn, it actually can be a good thing. Once it decomposes, clover acts like natural fertilizer, feeding the soil with nitrogen.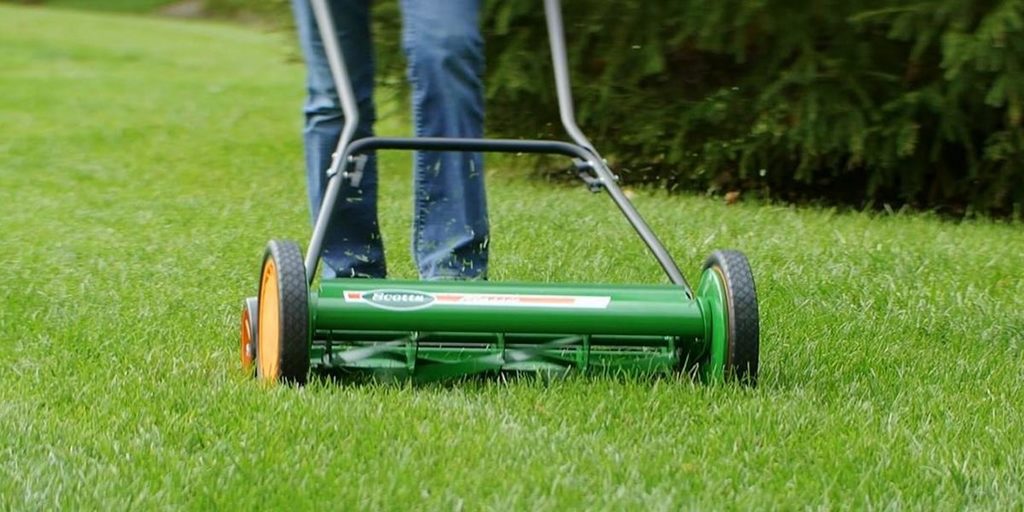 On the other hand,
having clover all over your lawn can be a sign of a deeper problem with your soil not being healthy and fertilized enough. Thank weakens the grass which leaves space for clover to grow.
Since clover develops small white flowers,
it's understandable that some people just don't like it messing with the perfect green look of the lawn.
Also,
clover can attract pests and animals like rabbits.
There is no need to worry, though.
We are offering several solutions on how to get rid of the clover on your lawn. You will see that some are more and some are less efficient in the battle against this tenacious plant.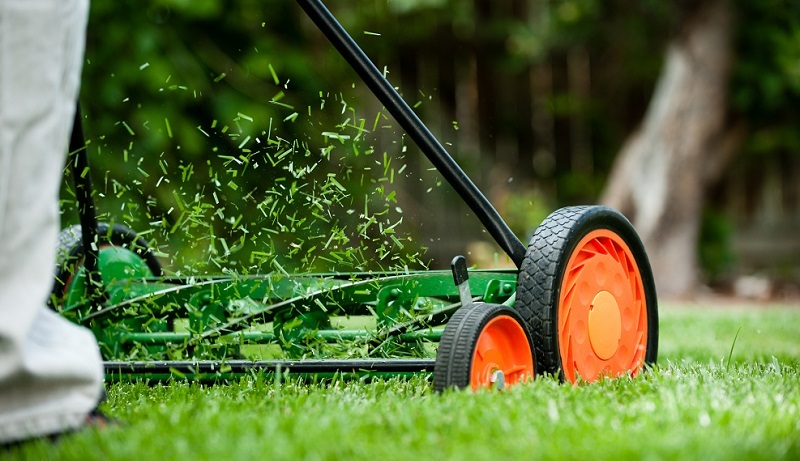 Tips And Tricks To Remove Clover From Lawn
You can always try removing clover with your hand by pulling it from the ground. This method is not useful when it comes to bigger surfaces. It's best to use hand-pulling when clover has just appeared and you want to stop it from spreading. The most important step of this method is to get all of the roots. If you don't clover will come back very quickly, so the main goal here should be to make sure that nothing is left in the soil.

Like any other plant, clover also needs sunshine and oxygen to grow and do photosynthesis. If you have small bushes of clover relatively isolated from grass, you can isolate them with a dark plastic sheet or bag so they don't get any sunshine and oxygen. Make sure to use dark plastic, because transparent one will create a greenhouse effect and make clover grow even faster. This is only useful if there's no lawn grass close to clover, otherwise, the grass will get ruined too.

One of the most efficient ways to prevent clover from appearing is to keep your soil and grass well fed. When there are enough nutrients for grass, it grows richly and takes space and all nutrients from the soil so other plants don't stand a chance. Fertilizing 4-6 times a year depending on soil and grass type will lower the chances of clover growing to a minimum. This is where synthetic fertilizers do great work since they are full of nitrogen.

The mixture of vinegar and dish soap that can be made at home is a good solution if you manage to avoid grass. You can use a spray bottle and target clover dollops.

Besides homemade solutions, you can purchase weed killer in any gardening shop. There are many different brands online and locally, just make sure that you read the instructions and use them properly so that you don't damage the grass.

Another chemical solution is broadleaf herbicides which are very strong so it's possible to hurt surrounding grass and can be toxic for insects or animals. That's why it's important to keep it focused on clover only.

If you're not sure how to do any of these steps without damaging grass around clover, there's another thing you can do. Using corn gluten meal will stop clover from growing and grass around it will stay safe. Dipeptides are released into the soil, draining clover seeds and preventing them from growing. Once applied, water it and leave it to dry on its own.

If you're open to the idea of a little higher lawn, that will help with clover not spreading. Taller grass will prevent clover from getting any sunshine, which clover with weak roots needs a lot. That way you avoid chemicals and use the most natural way for dealing with a clover problem.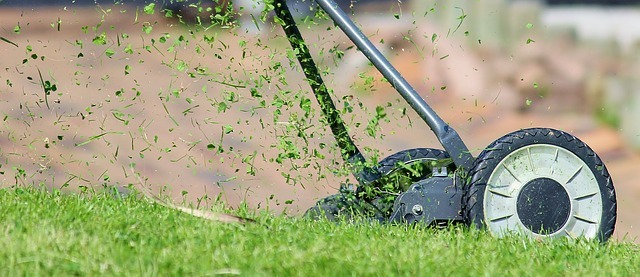 How To Choose A Good Trimmer?
If you chose to trim lawn taller it's important to have a good trimer that will help you and make the process easy as possible for you.
When choosing a trimmer for your lawn it's important to look for motor strength, the diameter of the cutting part depending on the size of your lawn, and trimmer line diameters. Make sure that the diameter fits the type of your lawn.
If your lawn is big you need a stronger motor so you don't have to come back to the same work several times.
It may also be important to you if the trimmer is cordless, what type of shaft it has, does it have changing position head, as well as if it uses gas or electricity.
All of these options depend on the size of your lawn, personal preferences, if there are a lot of obstacles on your lawn and if you have an electrical outlet close. If the lawn is not quite approachable because of the obstacles, you might wanna consider a trimmer with position changes.
If you already use gas and don't want a trimmer with an electricity drive you want to focus on trimmers that use gas.
If you're still puzzled about what to look for when shopping here you can find a list of string trimmers that will be your best buddy when dealing with unwanted clover.
In the end, don't forget that well-watered grass is less likely to allow clover development around it. Whenever possible, use organic solutions that are safe for animals, pets, children and don't pollute soil and water.
Also if you have ugly empty spots after getting rid of clover, add more grass seeds to that place, so it takes its place and prevents clover from reappearing. Depending on your preferences and needs chose one of these tips and tricks that will surely help.
---
Sale
Now, It's Over To You!
Now I'd like to hear from you: Leave a comment to let me know.
Spread it by Sharing on social media…