Keeping your environment clean requires properly maintaining your yard. Regardless of the weather, yard cleanup keeps your home safe.
Instill a regular maintenance schedule to prevent crabgrass and ensure your garden, yard, and lawn looks aesthetic at all times. It's all about being proactive and refreshing your memory on what's truly important.
Fresh air is always refreshing and protects your family from poor air quality problems.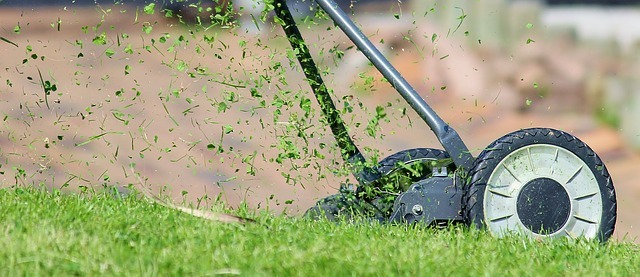 Spring and Winter Pruning
Shrubs and crowns of trees need air and light. Light and air create ideal conditions for plant development.
Pruning the shrubs in early spring ensures you have better flowering. Ornamental trees and shrubs need regular pruning in early spring and winter.
Start by identifying the main shoot, then shorten it by eliminating surrounding competitors. Leave about 3-4 branches that are evenly spaced around it. Cut in half the upper buds at the same height.
Cut off branches badly damaged by winter and all other unwanted branches. Prune spring-flowering shrubs after the flowers fade. Contract junk removal professionals to take care of the branches and pruned shrubs. Accurately time the clippings to enhance shrub blooming. Prune early bloomers immediately after flowering. Prune late bloomers in early spring to enhance growth.
Clean Up Leaves
Clean leaves in the fall and remove all fallen branches. Also, remove debris and other heavy leaf piles to avoid inviting disease and mold. Decaying leaves produce an unpleasant smell that can cause respiratory diseases or allergic reactions.
Your yard needs fresh air, which you get when there is no compost pile. Avoid raking wet ground and wait until the temperatures are high, like the 40s or 50s.
Eliminate Aggressive Weeds Early
Eradicate aggressive weeds in early spring. Staying longer will make the problem worse as their growth increases in summer. Consequently, their roots grow stronger, making it difficult to pull out.
Minimize these aggressive weeds in your yard to give you the appealing landscape you desire.
Incorporate good cultural practices like mowing adequately and skipping spring fertilization. Also, water the lawn adequately.
Spray post-emergent herbicides, whether organic or traditional, to kill weeds in your lawn. Only apply broadleaf weedkiller in late spring after the weeds on your lawn have flowered, and do so evenly on the lawn.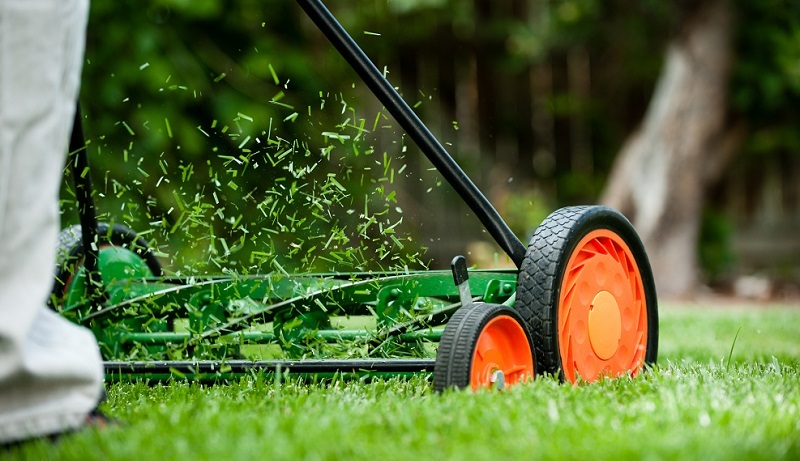 Lawn and Garden-bed Treatment
Only start treating your lawn when temperatures are warm outside. Inspect the yard for weeds before you start treating the soil and lawn using herbicides to destroy weeds.
Apply pre-emergent tools to prevent weeds from taking root in your yard. Transplant shrubs and grass then set up irrigation channels. Avoid overfeeding your lawn. Applying excess fertilizer. Cause excessive growth, which means you will be moving more.
It gives you more work and quickly causes an unkempt appearance between cuttings. Use only a fertilizer formulated for your grass to get uniform growth.
Check the shrub size when buying to know the appropriate height when mature. It ensures you don't underestimate the right size for a full-grown shrub, as it becomes problematic to control its growth. Knowing the proper size ensures you prune it properly.
Maintain crisp edges to create a solid foundation. Well-shaped edges make the yard look neat and tidy. Go ahead and make a few adjustments to improve your yard appearance.
Plan a garden-bed layout that complements your lawn. Plan for corners and curves to make mowing easy. Landscape the lawn to get a clean-looking appearance. Landscaped yards are visually appealing.
Plant Care
Mow the grass the moment it reaches 2-3 inches to keep your yard neat and tidy. After winter, your lawn needs to recover, but don't let the grass grow too long. Why?
Tall grass shades the roots, allowing fewer seeds to sprout. Carefully mow the lawn without leaving open cuts that make the lawn prone to disease and fungi.
Mowing the grass too short or scalping weakens the grassroots and creates space for weeds to grow.
Most plants start bearing fruit in summer. Do regular inspections to curb pests. Regularly loosen the soil and apply fertilizers.
Place plant support for the branches if they bend due to the heavy fruits. Also, you can start cloning your shrubs and trees with cuttings. Water the plants regularly and adequately, even as you collect ripe fruits.
Plant trees that don't shed leaves in autumn to control your lawn tidiness. Also, it ensures the trees don't litter your swimming pool. Plant trees far away to prevent the roots from weakening the swimming pool walls or your home foundation.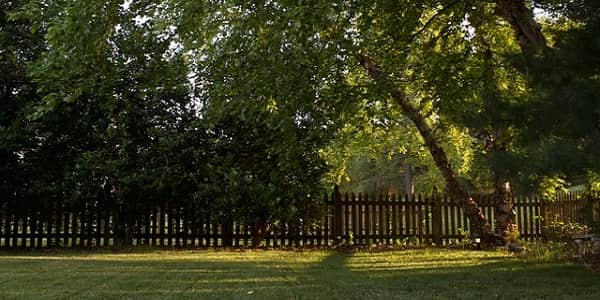 Get Ready for Wintering
Autumn is a time when the weather is cooler. Start making preparations for winter by pruning trees and shrubs. Remove debris and fallen leaves or grass clippings before winter.
Ensure the tree branches are strong and will not break during winter, or cut them down and use a junk removal expert to clear your yard.
Keep a garden calendar to help you track your pruning, fertilizing, watering, planting, and other yard activities. It ensures you are not overwhelmed and keeps a neat and tidy yard.
The calendar prevents the chaos of unkempt lawns, which attracts pests, diseases, and other problems. Cut down overgrown trees and hire a junk removal company to clear the mess.
---
Sale
Now, It's Over To You!
Now I'd like to hear from you: Leave a comment to let me know.
Spread it by Sharing on social media…