Owning a car is a big investment. After spending a large sum of money on a vehicle,
the last thing you want is for your car to get dirty, scuffed up, or stained.
Taking care of a car is a science.
Knowing the right products and what materials will best keep your car clean and spotless is important…
— especially for a luxury car!
If you own a used luxury vehicle,
keep reading below to discover the best tips and tricks to make your car look fresh off the market.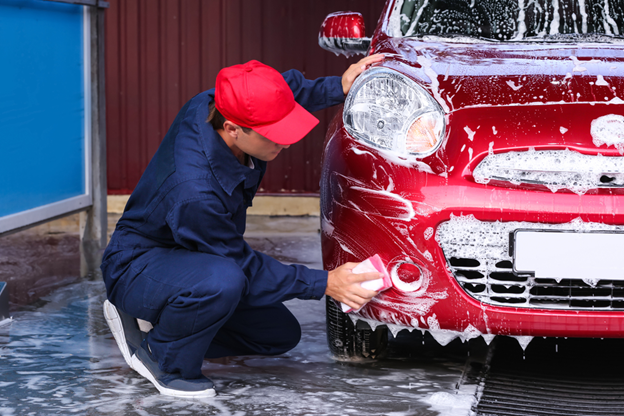 Choosing the Right Hose
There's nothing wrong in buying a used vehicle.
Used cars are more affordable, and if you do the proper research, you can find a car that will last you miles of trouble-free driving.
Whether you invest in a used Audi for sale or a Mercedes-Benz, pampering your luxury ride will leave people on the streets wide-eyed.
To begin, you may want to buy a hose to wash your car that won't chip away the paint. A too powerful hose can cause unwarranted damage to the exterior, while a hose with little pressure will leave dirt and grim layered on.
Once you found your hose, pair it with a nozzle and soap dispenser for the ultimate spray-down.
Lastly,
don't forget about the undercarriage of your car.
An out of sight, out of mind mentality is not preferred if you want your car looking and driving like it's brand new.
You should use a handy powerwasher that can tackle gunk and grime that clogs drainage holes and other pieces underneath.
It's All About The Soap
When it comes to car soap, you want one that will get the job done.
Don't be tempted by the devil on your shoulder to grab the dishwashing soap and begin scrubbing.
There's a reason dish soap is made to take off grease and sticky food. It's abrasive and can leave your car's paint looking dull and break down the wax.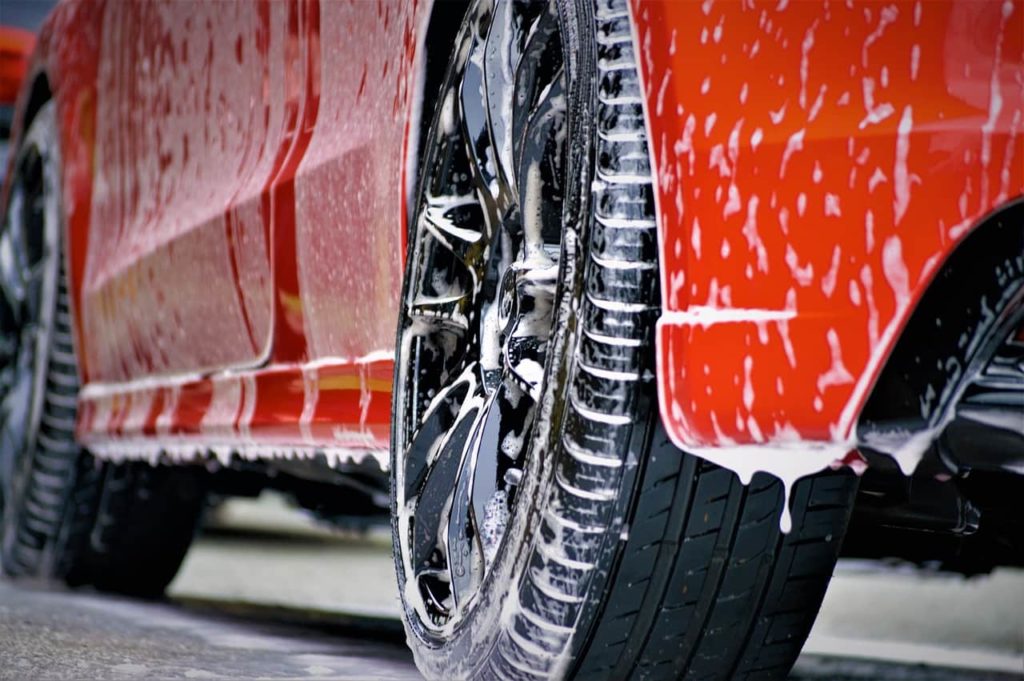 So, if you can't use dish soap (or laundry detergent!), what can you use to wash your car? Car soap. Plan and simple.
Car soap has added lubricant and is pH balanced to keep your vehicle's paint sleek and shiny.
If your used luxury ride needs a total redo, there are clean strip shampoos that can help wipe away scratches, scuffs, bugs and more!
A sponge is a sponge is a sponge…right?
Wrong!
One of the most important pieces to clean your car with is the sponge. If you use a tough sponge or brush with heavy-duty bristles,
you could be scratching the surface of your car without even noticing until it dries. As you walk down the aisle at your local car shop,
look for a sponge that is soft or a car wash mitt that can pick up microscopic particles.
How To Properly Dry Your Car
Many average Joe's end their car washing process by hosing down the car.
Unfortunately,
this isn't the best-case scenario for getting your car to look as good as possible.
Letting your car air dry will leave water marks and if left in the sun, it can actually damage the paint. To keep your car in luxury condition, use a microfiber towel to wipe away remaining water and soap left on your car.
As you use your microfiber towel, keep it flat while drying in straight lines to avoid leaving swirl marks.
Wax On, Wax Off
Channel your inner Karate Kid and top your car off with a fresh layer of wax.
Waxing your used luxury car will give it that showroom feels while still protecting it.
Car wax shields your vehicle from external hazards like bird droppings, rain, mud, sunlight, and more.
To properly wax your car, make sure you wash and dry it completely first.
Then, grab a microfiber cloth and rub in small globs of wax in tiny circular motions.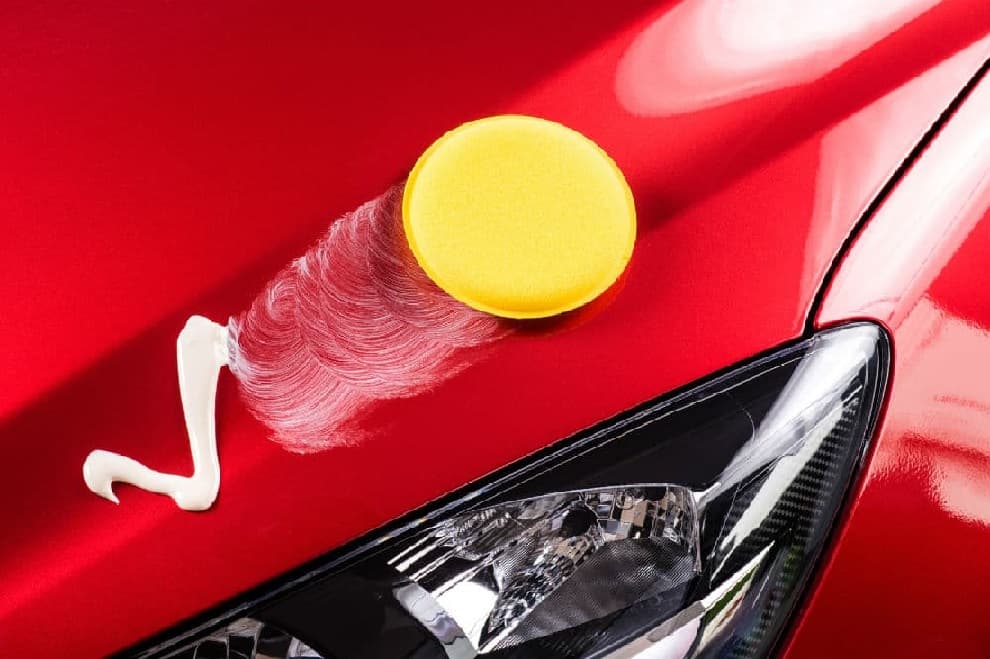 Maintain Regular Upkeep
Aside from taking care of the exterior of your luxury vehicle, you want to maintain its working parts as well. If you live in a wintry area, swap on some snow tires for the added traction to keep you and your car safe.
Check your fluid levels regularly and go to a professional every time you need an oil change. The last thing you want is to be stranded on the side of the freeway with a flat tire.
Pro Tip: circle your car before you enter and checking your tire pressure, as well as all of your lights, will keep you out of harm's way!
Wrapping It Up
Regular maintenance of your car doesn't have to be demanding or time-consuming.
Spend a relaxing weekend afternoon bumping some jams from the garage as you scrub your windshield and vacuum in between your seats.
Taking time to take care of your used luxury car will give it a longer lifespan for you and your family to enjoy.
---
Sale
Now, It's Over To You!
Now I'd like to hear from you: Leave a comment to let me know.
Spread it by Sharing on social media…