Even if you have the best car that money can buy, it will get dirty over the period of time.
We all know that cleanliness adds to the overall appeal of our car. However, it also contributes to making it easier and distraction-free for you to drive.
You can easily find those people who met an accident just because their headlight was not nice and tidy while they were driving in the dead of night.
You may try making rules and barring people from eating this and that in your car. But nothing will work until you do something practically.
The following list of small (but effective) tricks will ensure that your car stays clean and organized:
Apply Toothbrush on Car Headlights
If your whole car is spotless, but headlights are messy, it can put all your effort down the drain. Because you can't hide headlights. That's one of the first things people notice, not to mention your headlights' contribution in the trouble-free driving.
In accordance with the AAA Foundation for Traffic Safety's research, 9 out of 10 cars have dirty lights, and it is a great hindrance to clear vision.
Cleaning headlights does not take much. All you need to have is a rug, water, and toothpaste. Keep rubbing it, and, in no time, you will be able to see a big difference.
If you happen to be one of the scrap car buyers, you may also apply toothpaste with baking soda to scrub out the dirt. Isn't it too lightning-quick and straightforward?
Keep a Foam Paintbrush in the Glove Compartment
Just like pretty much everything else, car vents also gather dust. Time and again, they need proper cleaning. Usually, people clean inside of their car with a cloth, and when they reach the vents, they use the same piece of cloth to clean them. Don't expect that a thick fabric will be able to clean the delicate places of your car vents.
The efficient solution lies in a foam paintbrush. It will extend your reach quite dramatically. Make it a must accessory of your car kit or glove box. Running this brush around twice a week will be ideal.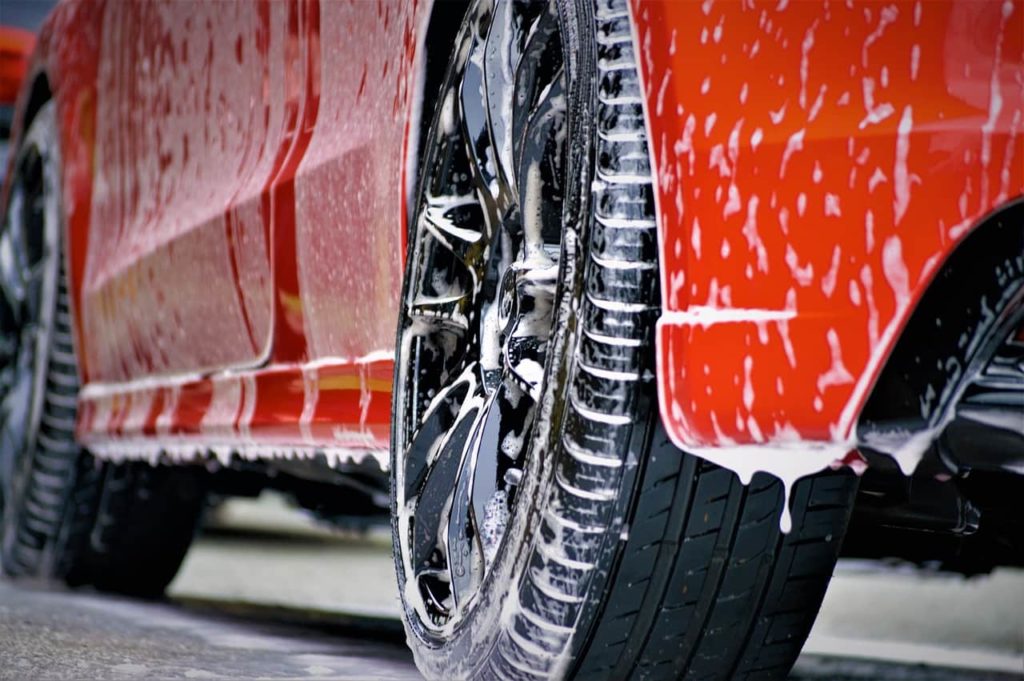 A Few Napkins Go A Long Way
Napkins can be extremely helpful at so many small things. For example, if you tend to travel with family, then you can use them to wipe the runny nose of your toddler. With easy access to napkins, you will be able to clean spills before they leave their lasting impact.
What's more, napkins are quite budget-friendly – even cheaper than disposable papers. If you a frequent visitor of restaurants, the odds are, you will never run out of your napkins' stock.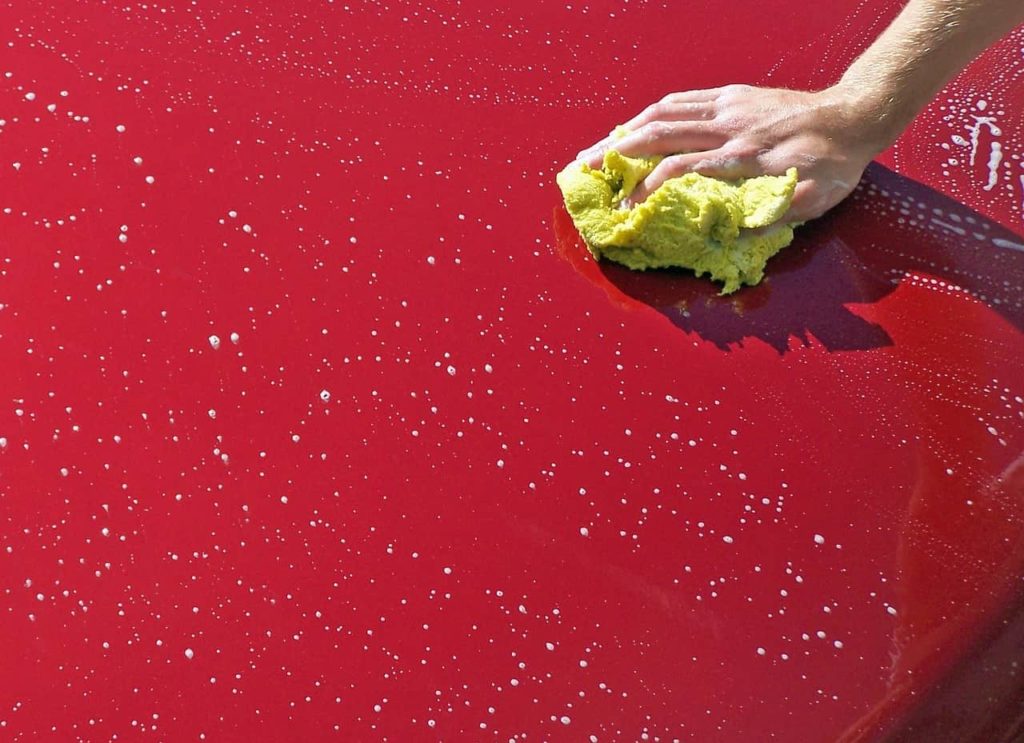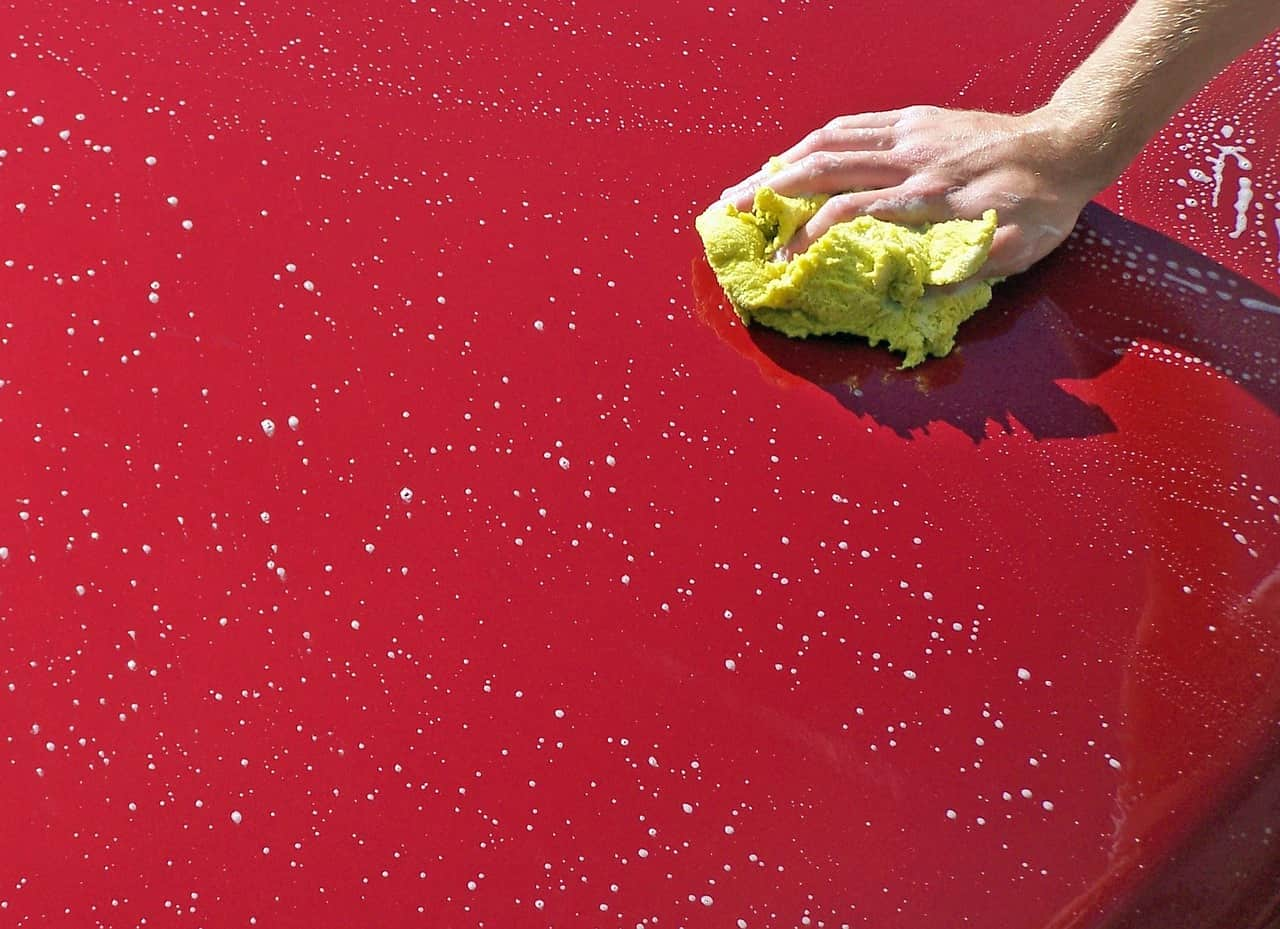 Carry Portable Trash Can
The majority of the cars have a spot or two, like door pockets, where we can dump all the garbage. However, as a car-owner, it is your responsibility to free those spots at the earliest. Otherwise, you will have to be bear with the offshoots like a bad odor. Sometimes such spots can be inaccessible to children and elderly, and they would rather throw trash under the seats. Meaning, you are in for quite a labor.
That's where a portable trash can makes a hell lot of difference. Carrying a shopping bag will also supplement the cause. Whenever the trash can is full to the brim, replace it with the shopper.
Clean Car Mats Frequently
Well, car mates have to go through all the stuff, including dirt, water, mud, etc. The list goes on and on. No matter how hard you try, the fact is that you can't get away when it comes to cleaning the mats. Don't think it's a mounting task. Here is how you can keep the mats nice and tidy effortlessly:
Most of the cars have recoverable mats. So don't clean the inside of your vehicle
If you are using a vacuum cleaner, make sure to run it on both sides of the mat and then proceed with further cleaning. Car wash soap is going to be very effective at it
The steam cleaner is also another option. You might already have it because it is also used to clean carpets in most of the houses
In case you lack time and tools, shacking the mats frequently will do just about a fine job
Use Car Seat Hangers
When you are out shopping and end up buying a lot of things; people on the back seat will have a hard time to sit. That's where seat hangers will swing into action and make you comfortable by saving space.
Even if you have room, there are things that you avoid keeping under or beside your feet because you might accidentally step on them and eventually break them. Seat hangers will keep such awkward instances at bay.
If you are heading for a long drive, handling children could be a challenge. You can easily attach small toys to these hangers to keep your children entertained.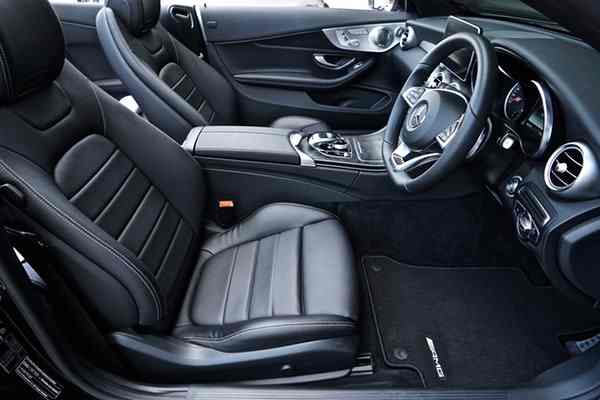 Waterproof Seat Covers for Pets
According to the numbers provided by the National Pet Owners Survey, about 67 percent of US household has a pet. Given this figure, it is safe to assume that the majority of the car owners also own a pet. If not always, they have to travel with them, be it out of necessity or out of love.
Pets can make a mess of your unit unless you take proper measures. That's why you should always carry a waterproof seat cover wherever you drive. It can take care of the backseat by covering it completely. Isn't it better to only wash the back seat cover instead of cleaning the whole interiors? It is readily available at most of the pet stores.
Wrapping up
Most people indulge in cleaning only when they are about to sell their cars. A veteran can easily identify the difference between a car that has been well-maintained over the years and a car that is only dolled up for the selling purpose.
Moreover, driving a clean and organized car is an enthralling experience, and it can't be attained getting your car washed once in a blue moon. So make it a point to keep your unit spick and span as much as possible.
---
Sale
Now, It's Over To You!
Now I'd like to hear from you: Leave a comment to let me know.
Spread it by Sharing on social media…