There's no denying that one of the most tedious and long tasks is washing your outdoor space. Thankfully, there are outdoor power tools like pressure washers that can help you handle those complex chores easily.
With power ranging from 1,000 to more than 4,000 PSI, these cleaning machines are excellent at maintaining the cleanliness of your property.
What's more, they can take care of all that nasty muck caking up on your
sidewalk
patio
car
bike
grill
and so much more.
You have two options in terms of pressure washers; gas and electric. Both are superb but function somewhat differently. So choosing which one to buy can be quite difficult.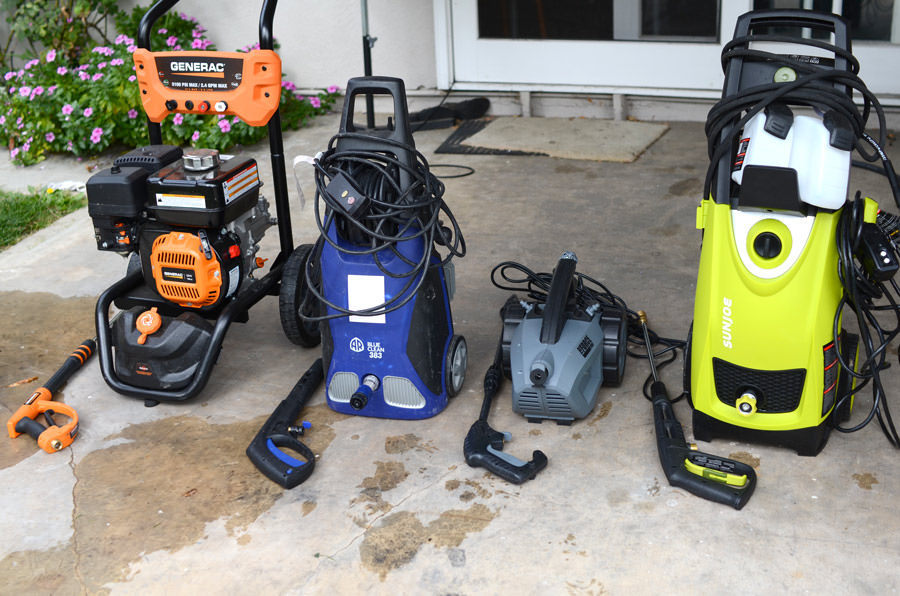 There are also factors you need to consider that will play a role in your decision, including your budget.
So how do you know which power washer type best meets your needs? Keep on reading to find out.
Electric-Powered Washers
Electric pressure washers usually provide less pressure in comparison to their gas-powered counterpart. On average, they offer about 1,500 PSI, with the strongest units reaching as much as 2,000 PSI.
This power rating will barely be able to compete with that of a gas. However, that won't be an issue when you're working on simple tasks around your home like washing your driveway or vehicle.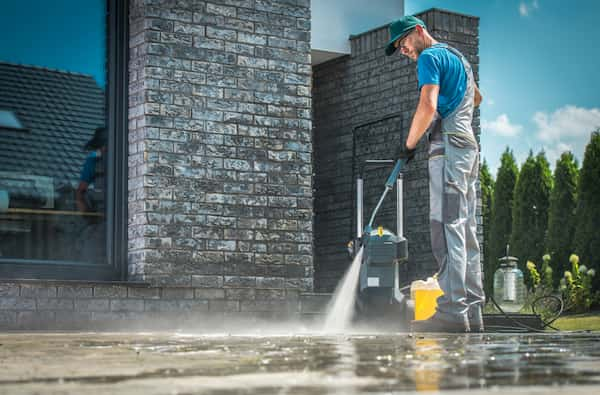 Operation and Maneuverability
An electric washer is easy to operate and usually comes with lightweight construction. Hence, it's easy to maneuver around your property and portable enough to transport.
However, you have to use electricity to power your machine. While some are now battery-run, you need to plug most electric power washers into a power outlet.
This can restrict the area you can clean. Nonetheless, a simple solution is to use an extension cable. For this reason, you need to assess your property before making any purchase.
Ensure that electricity is accessible in areas you're most likely to work often. The last thing you want is to discover that you have nowhere to plug your unit in.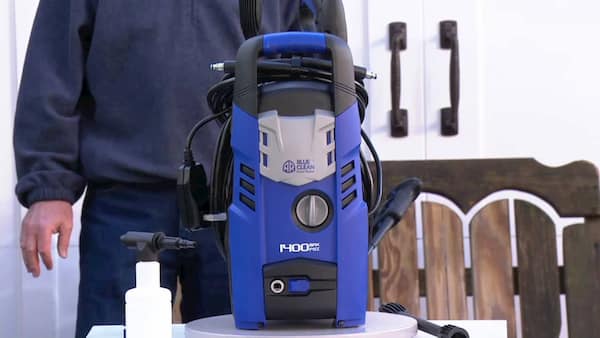 Maintenance
With that said, this type of washer requires low maintenance, which is probably its most attractive feature. They also come with a lower price tag than gas washers. On top of that, they don't need oil or gas.
So they're basically maintenance-free with little to no upkeep costs.
Ease of Use
Electric pressure washers are easy to use as well. When it's time to do some outdoor washing, simply take it out of your storage, plug it, and you're good to go.
But its biggest downside is that they're not built to last as long as the gas models. And the fact that most of their components are made from cheap materials like plastic means they're quite susceptible to damages.
Gas-Powered Washers
If you're going to deal with some difficult cleaning jobs, then you may want the help of a gas power washer.
The heavy-duty machine can let out an average of 2,800 PSI, making it far more powerful than electric models. Some units can even produce more than 4,000 PSI.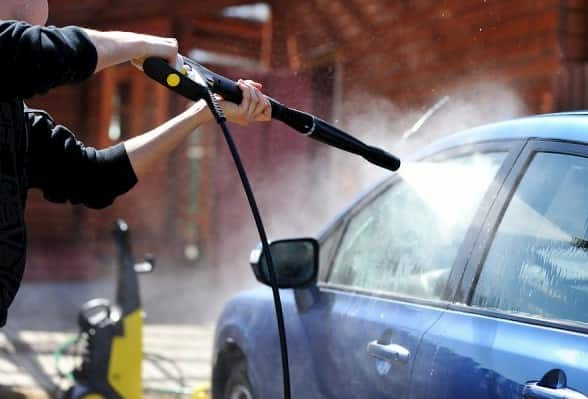 Operation
Having this much power at your hands allows you to easily get rid of tough dirt, mud, and yes, even oil stains.
Also, with this extreme pressure, you'll be able to increase your range to reach those difficult spots more accessible and easier to wash.
Cleaning Power
But as attractive as these perks may sound, owning a gas washer does come with some consequences. Keep in mind that you're dealing with a machine that produces powerful jets of water, making it even more harmful not only to you but to everyone and everything around you.
In comparison to its electric counterpart, gas models are more likely to cause projectiles from wood, rocks, and other small objects and debris. Furthermore, they're also known to cause injuries due to high-pressure injection.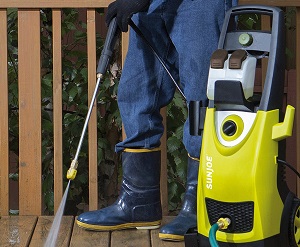 And this is far more dangerous than most homeowners believe. Although an electric washer also poses a danger like this, the consequences from a gas-powered washer are much more severe.
Nevertheless, you don't have to stress about it if you'll take proper precautionary and safety measures.
Ease of Use and Maintenance
Since you can power gas washers anywhere, they offer excellent mobility. They may be heavier, but they usually come with wheels that will offset their weight. They're also durable and can endure plenty of punishment.
You have to use oil and gas to run it, so they tend to be more costly than electric units.
Moreover, you need to perform routine maintenance to your machine if you want it to last for as long as it possibly could.
For frequent use, your machine will require an oil change every three months. You still need to change its oil annually even if you don't use it as often.
Vital Pressure Washer Ratings You Need To Know
The cleaning power of pressure washers are determined with the following ratings:
Pounds per square inch or PSI for measuring the pressure
Gallons per minute or GPM for measuring the water flow rate
Your unit may have a low rating, but it can certainly perform most of the things that a more powerful model can do. However, you'll be able to clean more and much faster with a higher rated washer.
Still, don't let this be the only deciding factor when choosing between the two types of power washers. The reason for this is because you may not even notice a big difference between a 2,200 and 2,500 PSI.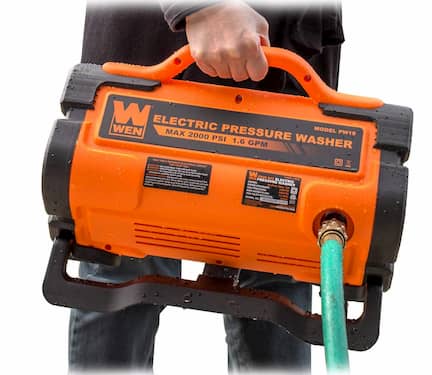 Which Pressure Washer Should I Choose?
If you're after a powerful cleaning tool that you can use both indoors and outdoors, then an electric pressure washer is an excellent option.
Gas-powered units emit fumes that can be harmful to you and the entire family. Still, it's your best bet for outdoor use, especially if you're planning to do some heavy-duty washing.
In terms of factors like size, weight, upkeep, and ease of use, electric power washers win hands down. The equipment is compact, simple to operate, and lightweight. But its portability comes with a price. Since you need to hook it up to a power source, it will restrict the area that you can clean.
Gas power washers are the more stable and durable option. However, it requires regular upkeep to ensure it's in tip-top condition. Aside from changing its oil and air, you also need to winterize it.
Both pressure washers are superb at what they do. So your choice will all boil down to your budget, purpose, and cleaning needs.
---
Sale
Now, It's Over To You!
Now I'd like to hear from you: Leave a comment to let me know.
Spread it by Sharing on social media…